To subscribe to the ORE seminar mailing list, click here.
For a (working draft) list of upcoming seminars, click here.
If you are interested in giving an ORE seminar, please contact us at nosal [at] hawaii [dot] edu.

Seminar: Automating and IoTing coastal water quality sensors
10 March 2021 @ 11:30 am

-

12:30 pm
Phil Bresnahan, Ph.D.
Assistant Professor
Department of Earth and Ocean Sciences
University of North Carolina Wilmington
In this talk, I will discuss developments of chemical and physical sensors, ranging from very inexpensive and simple to much more expensive and complicated. Specifically, I will describe recent projects geared toward improving the accuracy of autonomous pH sensors, developing and distributing low-cost coastal temperature and wave motion sensors, and adding simple Internet of Things modems and data management systems to both. I strive to collaborate with local stakeholders, especially watersports enthusiasts (surfers, paddleboarders, sailors) and (shell)fisheries, in order to help protect coastal environments by improving access to information on water quality.
Speaker Bio: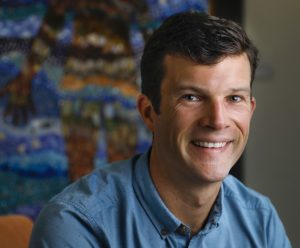 Phil Bresnahan is an Assistant Professor in the Department of Earth and Ocean Sciences at the University of North Carolina Wilmington and member of the Center for Marine Science. He also leads R&D for Smartfin, a community science collaboration with surfers. Bresnahan enjoys working on many aspects of ocean sensor networks, including sensor innovation (electrical and mechanical design as well as laboratory and field analysis), cloud data management, and, ultimately, data analysis and visualization. He seeks to invent and apply novel marine sensing techniques and analytical approaches in the (mostly coastal) ocean in order to investigate natural and human-caused phenomena, especially acidification, deoxygenation, and eutrophication.
***Please join us ten minutes early for a virtual coffee hour hosted by Dr. Ellen Briggs.***
Zoom Meeting Link
Meeting ID: 972 7385 3401
Passcode: ore792
Seminar: Automating and IoTing coastal water quality sensors