Other Links
The Hawaii Undersea Research Laboratory (HURL) currently supports two research submersibles, Pices IV and Pices V, and UH's 6000-m Remotely Operated Vehicle. The R/V KOK is the normal platform for the deployment of both submersibles; HURL also commissioned a Launch, Recovery, and Transport (LRT) platform for near-shore work around the Main Hawaiian Islands in 2012. HURL invites and supports highly rated, peer-reviewed proposals to conduct undersea research in offshore and near-shore waters of the Pacific, collaborates in internal research, and accepts funded requests from private, state or federal agencies.
The Hawaii Mapping Research Group (HMRG) is a SOEST research group that has specialized in seafloor mapping technology development and mapping services for over 25 years. HMRG maintains and operates three towed bathymetric sidescan sonar systems that provide a wide range of mapping capabilities: MR1, IMI120, and IMI30. Additional oceanographic sensors, including magnetometers, sub-bottom profilers, motion sensors, sound velocity profilers, and CTDS, are or can be deployed as part of the instrument packages. HMRG works closely with the UH Marine Center in planning operations on the R/V Kilo Moana and the R/V KOK, but also conducts operations on other UNOLS and foreign vessels.
Schmidt Ocean Institute is a 501(c)(3) private non-profit operating foundation established in March 2009 to advance oceanographic research, discovery, and knowledge, and catalyze sharing of information about the oceans. The Institute is devoted to the inspirational vision of our Founders that the advancement of technology and open sharing of information will remain crucial to expanding the understanding of the world's oceans.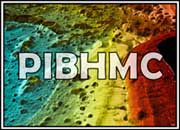 The Pacific Islands Benthic Habitat Mapping Center (PIBHMC) is tasked with the delineation of the benthic habitat of coral reef ecosystems throughout the U.S. Pacific Islands, including the Hawaiian and Mariana archipelagos, American Samoa and the remote, U.S.-affiliated islands such as Johnston and Palmyra Atolls. Other groups have developed shallow-water benthic habitat maps using satellite-based techniques that are best suited for shallow-water habitats in less than 20 meters of water. PIBHMC uses acoustic and optical techniques to extend those shallow-water maps into deeper waters where satellite and diver-based techniques are not feasible.
The Center for Microbial Oceanography: Research and Education (C-MORE) is a National Science Foundation-sponsored Science and Technology Center. C-MORE's work is designed to facilitate a more comprehensive understanding of the biological and ecological diversity of marine micro-organisms. The main C-MORE facility is located at the University of Hawaii at Manoa, which co-ordinates the C-MORE consortium (UH, Massachusetts Institute of Technology, Woods Hole Oceanographic Institution, Monterey Bay Aquarium Research Institute, University of California at Santa Cruz, and Oregon State University). The C-MORE program works closely with the UH Marine Center and conducts several annual research cruises aboard UH vessels.
Scientists working on the Hawaii Ocean Time-series (HOT) program have been making repeated observations of the hydrography, chemistry and biology of the water column at a station north of Oahu, Hawaii since October 1988. HOT is based at UH and receives funding from the U.S. National Science Foundation. The objective of HOT research is to provide a comprehensive description of the ocean at a site representative of the North Pacific subtropical gyre. Cruises are made approximately once per month to the deep-water Station ALOHA located 100 km north of Oahu, Hawaii. As one of the most frequent users of UH vessels, HOT works closely with the UH Marine Center to coordinate and plan operations.
The Currents Acoustic Doppler Current Profiler (ADCP) group has developed a suite of collection & processing software for ADCP data that is deployed on both UH ships, as well as on numerous other UNOLS and NOAA ships. ADCP data from all participating vessels are monitored in near-real time to assure that instrumentation is working properly & that high quality data are collected. The Currents ADCP group is also responsible for Shipboard & Lowered ADCP operations on CLIVAR Repeat Hydrography cruises.
Station ALOHA is the focal point of a range of oceanographic studies conducted over time that are designed to understand and explain the trends of the greater North Pacific Ocean. Station ALOHA was established in 1988 as the start of A Long-term Oligotrophic Habitat Assessment (ALOHA); this assessment continues today but has been expanded over time to incorporate additional research. The Hawaii Ocean Time-series (HOT) program has made monthly observations for over 20 years and continues today. In 2004, a collaboration between Woods Hole Oceanographic Institution (WHOI) and HOT program, called the WHOI Hawaii Ocean Time-series Site (WHOTS), began deploying a mooring yearly to observe upper ocean-atmosphere interaction. Since 2008, sea gliders visit Station ALOHA several times a year to add baseline data about the upper ocean to the already impressive pool of observations about this representative site. The newest dimension of ocean observation at Station ALOHA is the ALOHA Cabled Observatory (ACO), installed in June of 2011 on the seafloor 5 km below the surface. With ACO, researchers at UH now have the ability to send electric power and commands to instruments on the seafloor at Station ALOHA instantly so that scientists can actively observe oceanographic conditions and the habitat. Both UH vessels are regularly used to conduct research at Station ALOHA.