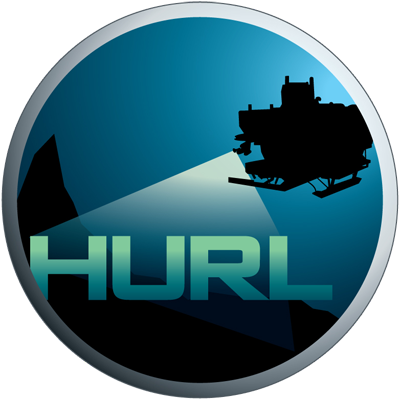 Hawaii Undersea Research Laboratory Archive
IN THE SCHOOL OF OCEAN AND EARTH SCIENCE AND TECHNOLOGY AT THE UNIVERSITY OF HAWAI'I AT MANOA
VEH-59: Ford Model A Fordor Sedan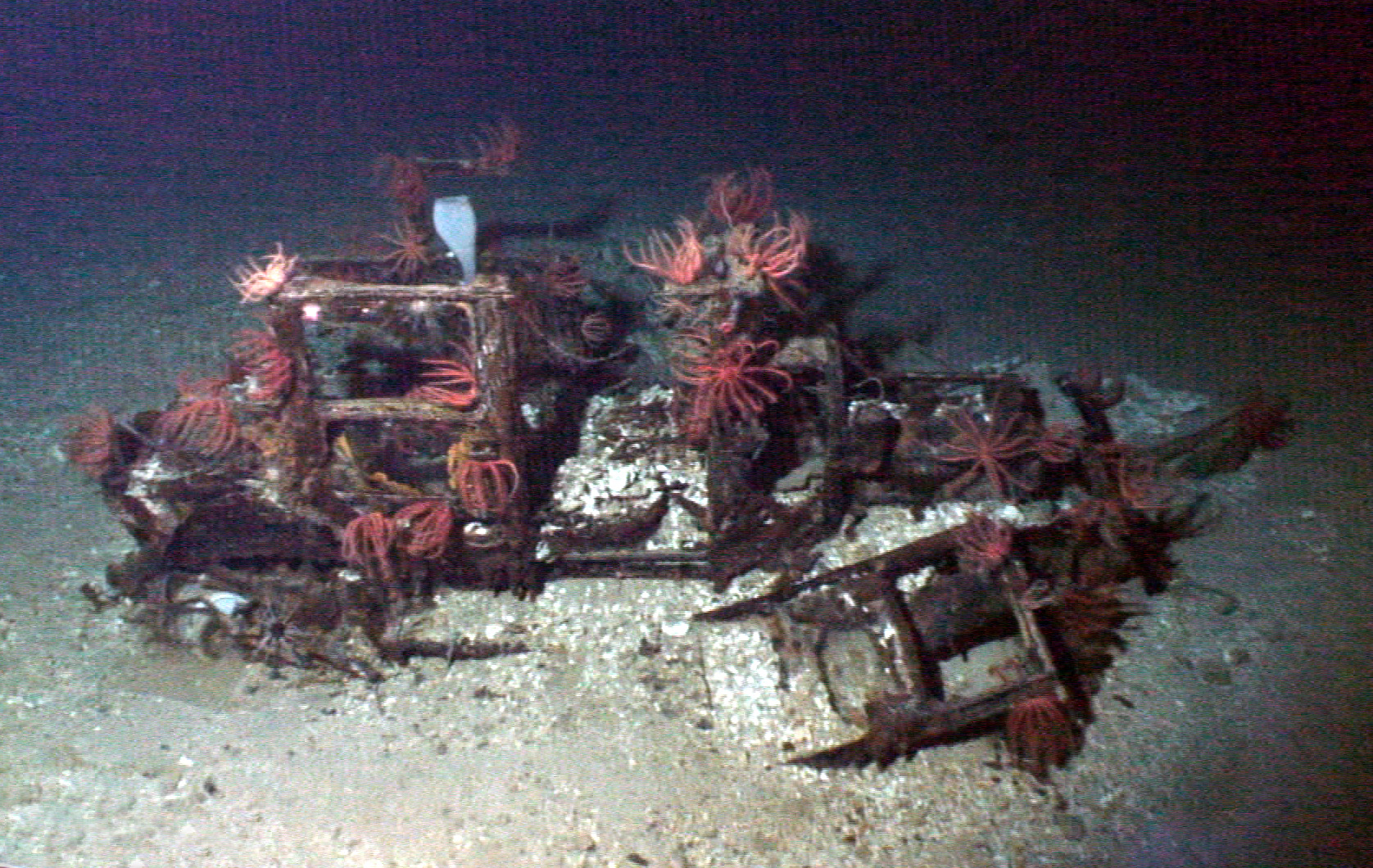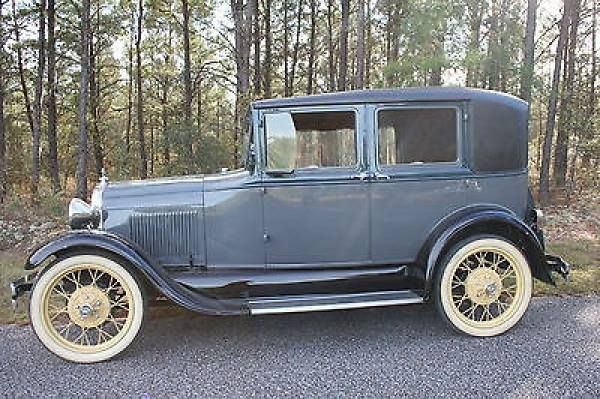 HURL Artifact No.
VEH-59
*Denotes approximations and speculations
Name:
Ford Model A Fordor
Lost:
Unknown
Artifact Type:
Sedan
Found:
15-Jul-13
Nationality:
USA
Dive No:
PV-807
Class or Make:
Ford Model A
Location:
South Oahu
Model:
4 Door Sedan
Depth (m):
534m
Purpose:
Transport Passengers
HURL crew:
Kerby, Cremer
Serial Number:
60A or B
Additional Dives:
Built/Launched:
1928 or 1929
Length:
*12
Width:
*6
Height:
*6
Circumstance of Loss:
Intentionally Disposed
Crew Personnel/Position:
1 Driver & 1 passenger
Reason of Loss:
*Obsolete
Crew Survivals/Fatalities:
n/a
Artifact History:
Unknown
Artifact Condition:
This vehicle has quite a bit of structure remaining. The front doors have fallen off, but the back doors are still erect and some of The passenger door lies on the seabed fully intact. The back wheel can be seen and has multiple small spokes. The spare wheel can be seen mounted on the stern. The weight of the spare has caused the back end of the car to decay and the wheel is sagging. The firewall, engine, and radiator are present. The front bumper is still attached, but bent. It resembles a Ford bumper. There is no sign of a roof or rear window indicating that this was a leatherback model. Fender covers the front wheel.
Additional Information:
This is a 1928 or 29 Ford Model A Briggs Leatherback Fordor Sedan. These were built until 1931, but the cowling on this one is for the 1928-29 version. The leatherback top would have been brown or black. Brown was only made in 1928. Briggs is the body type. and is identified by the square corners in the windows. Murray body types are slightly curved in the corners. It had a 21" wheel base and 30 1/4" spokes.