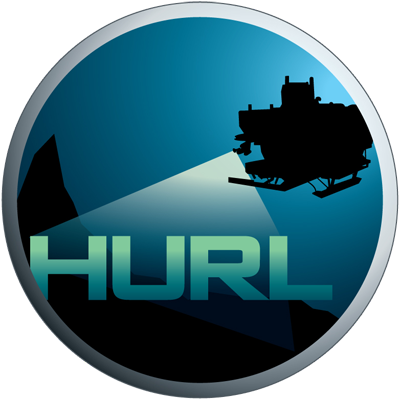 Hawaii Undersea Research Laboratory Archive
IN THE SCHOOL OF OCEAN AND EARTH SCIENCE AND TECHNOLOGY AT THE UNIVERSITY OF HAWAI'I AT MANOA
VEH-57: Indiana Flatbed Truck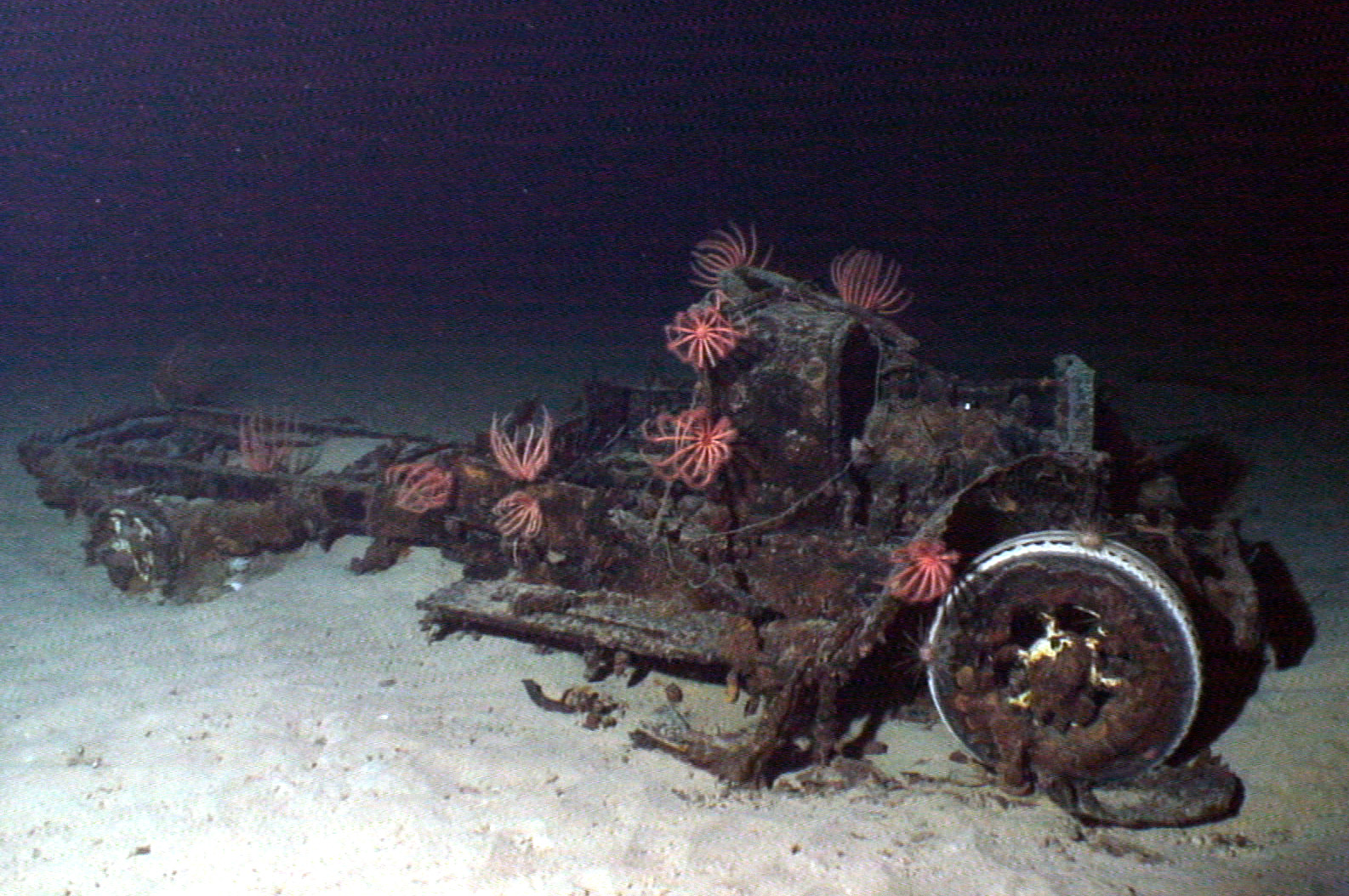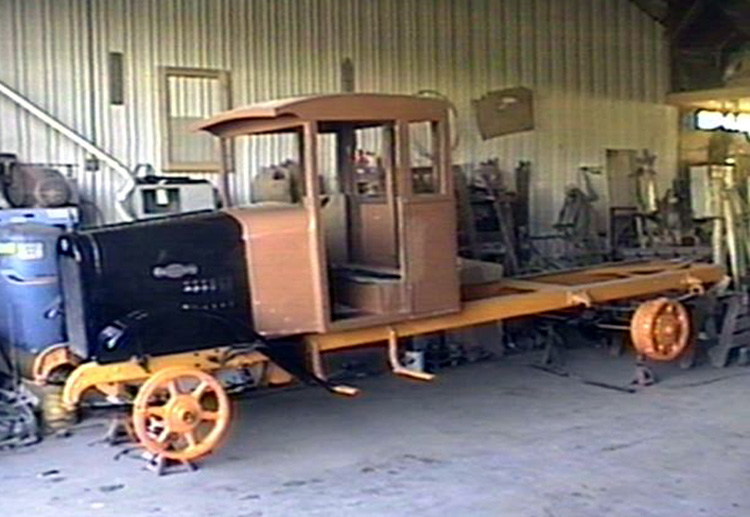 HURL Artifact No.
VEH-57
*Denotes approximations and speculations
Name:
Indiana
Lost:
Unknown
Artifact Type:
Truck
Found:
15-Jul-13
Nationality:
USA
Dive No:
PV-807
Class or Make:
Flatbed Truck
Location:
South Oahu
Model:
Model 11
Depth (m):
534m
Purpose:
Transport Cargo
HURL crew:
Kerby, Cremer
Serial Number:
Unknown
Additional Dives:
Built/Launched:
1925, Harwood-Barley Manufacturing Company, Marion IN
Length:
*14
Width:
*8
Height:
*6
Circumstance of Loss:
Intentionally Disposed
Crew Personnel/Position:
Reason of Loss:
*Obsolete
Crew Survivals/Fatalities:
n/a
Artifact History:
Unknown
Artifact Condition:
This vehicle is a large flatbed truck. The wheels are very distinctive on this vehicle. The front is a heavy 6 spoke rim with the center core filled in some. The rear wheel is entirely different and appears more like a snowflake with 6 opening in the center core. Fire wall is present as is the engine and a rather thin radiator. Front fender runs down into the side running board which ends right at the end of the cab. The cab was wooden and is gone although some lower framework appears to be still in place for its mounting. There are two pole bracings lying on top of the firewall with line connected to them in two places. These may have been part of the windshield or cab.
Additional Information:
From 1910 to 1933, Indiana Trucks was a truck manufacturer in Marion, Indiana. In 1911, the company changed its name to the Harwood-Barley Manufacturing Company. In 1925, the company claimed to be "one of the most successful manufacturers of high grade Motor Trucks in the country".