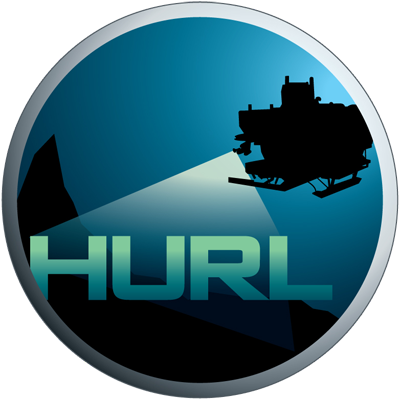 Hawaii Undersea Research Laboratory Archive
IN THE SCHOOL OF OCEAN AND EARTH SCIENCE AND TECHNOLOGY AT THE UNIVERSITY OF HAWAI'I AT MANOA
SUB-8a: IJN I-14 (bow)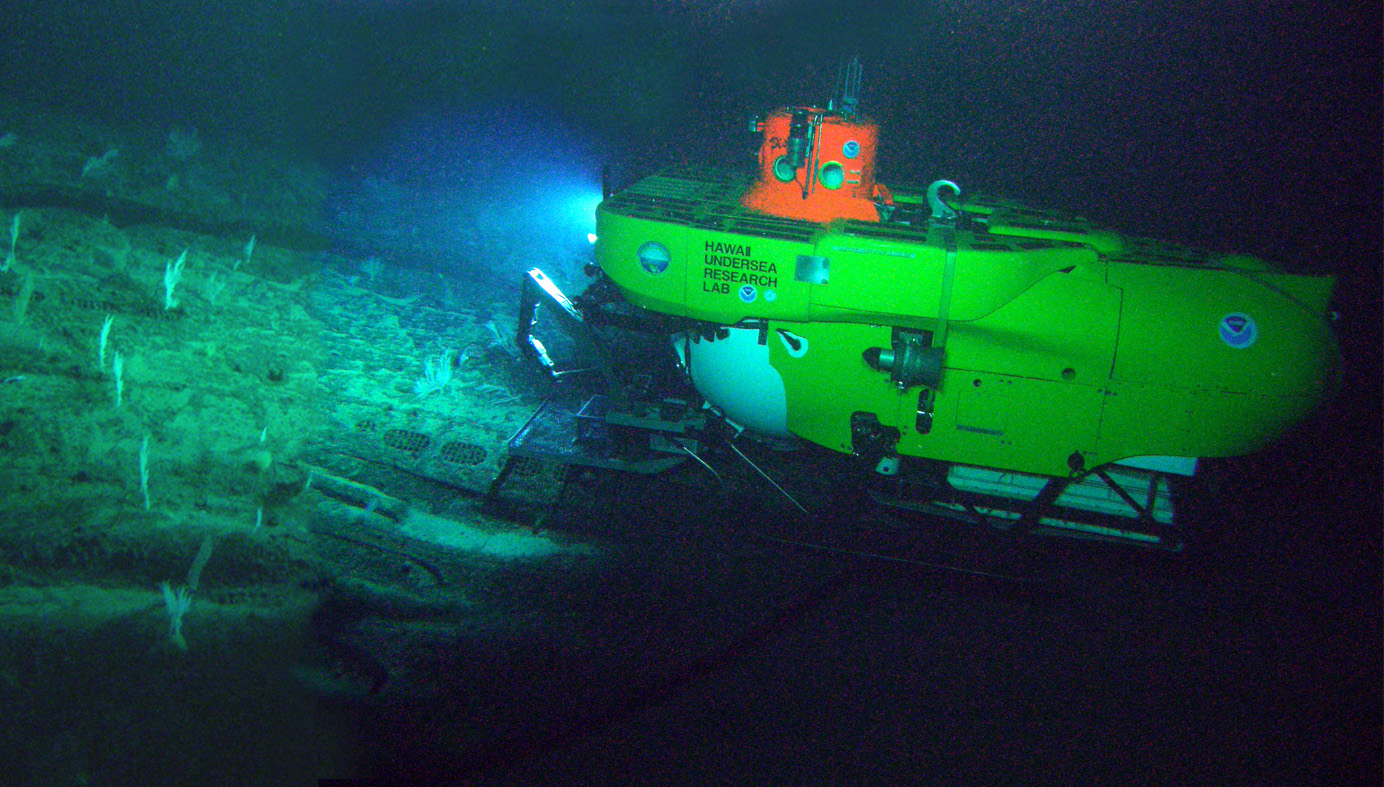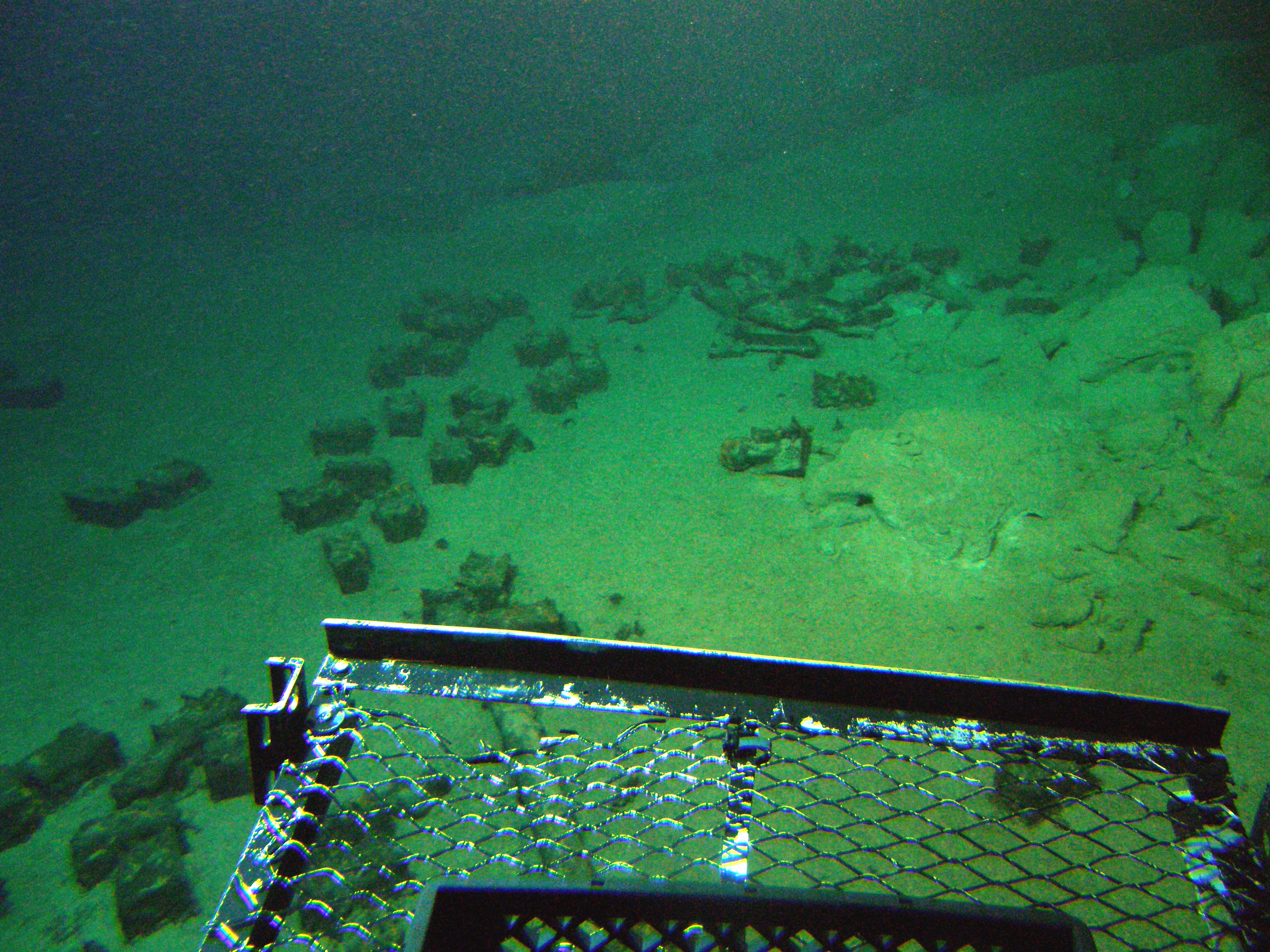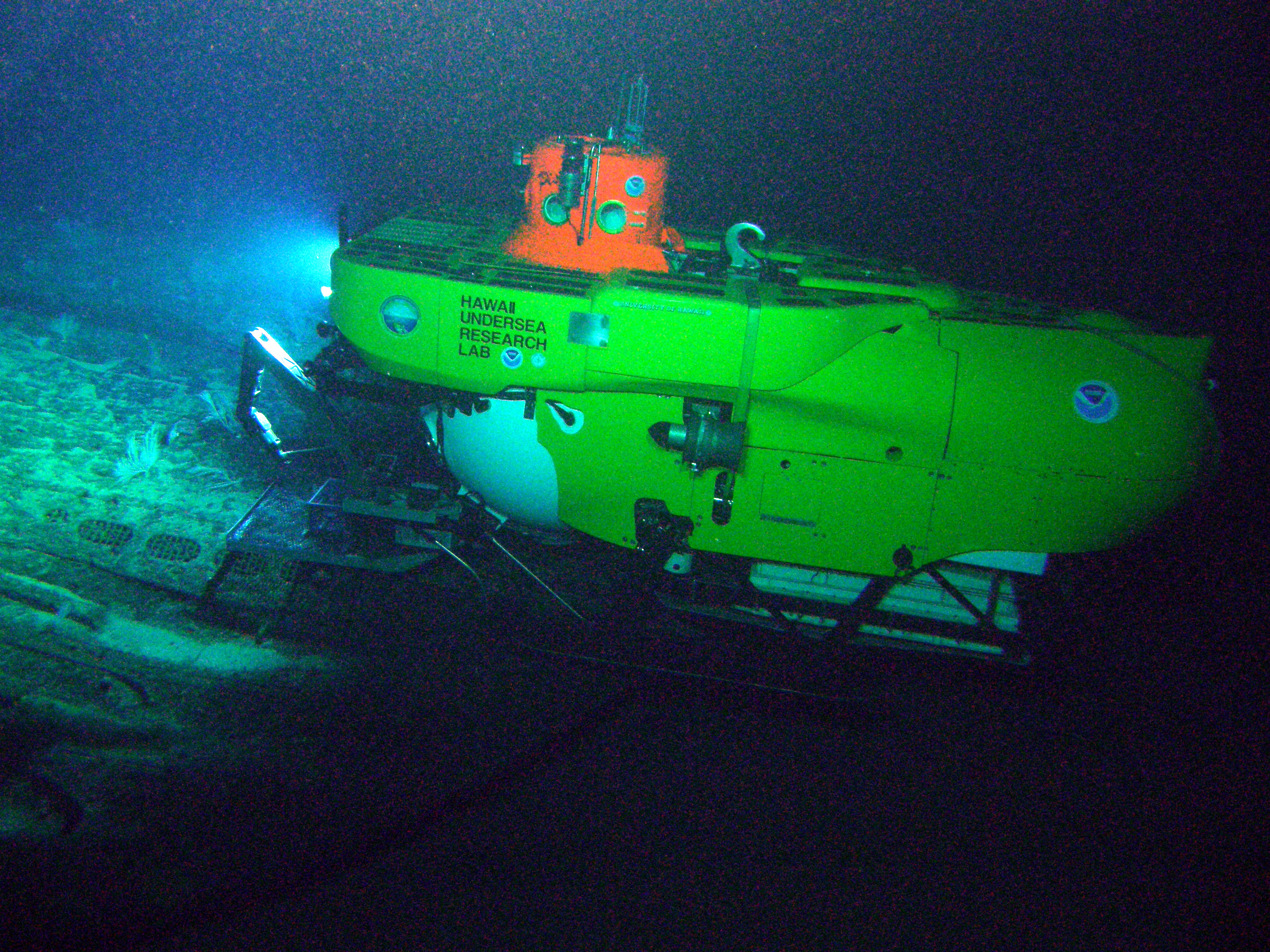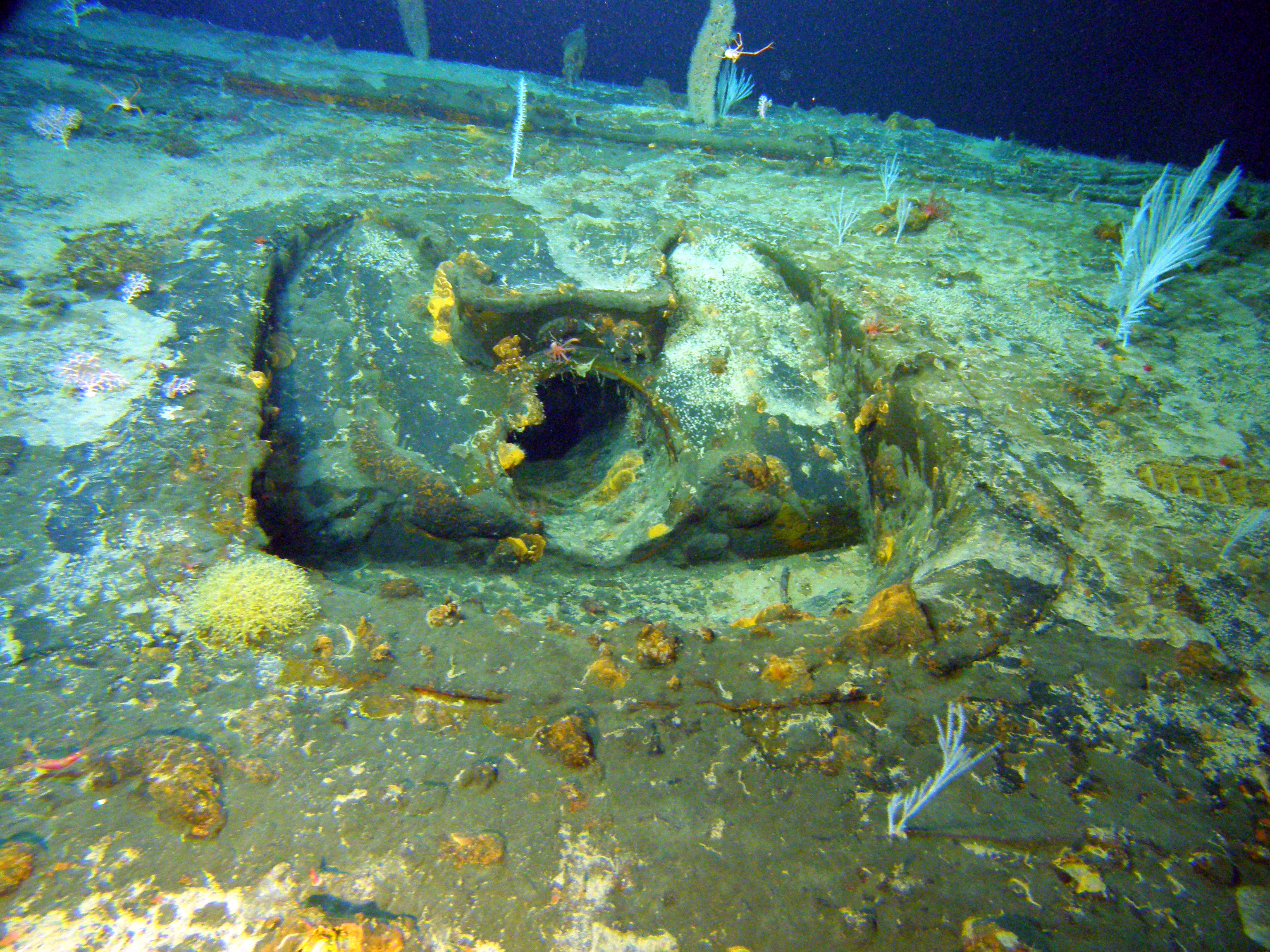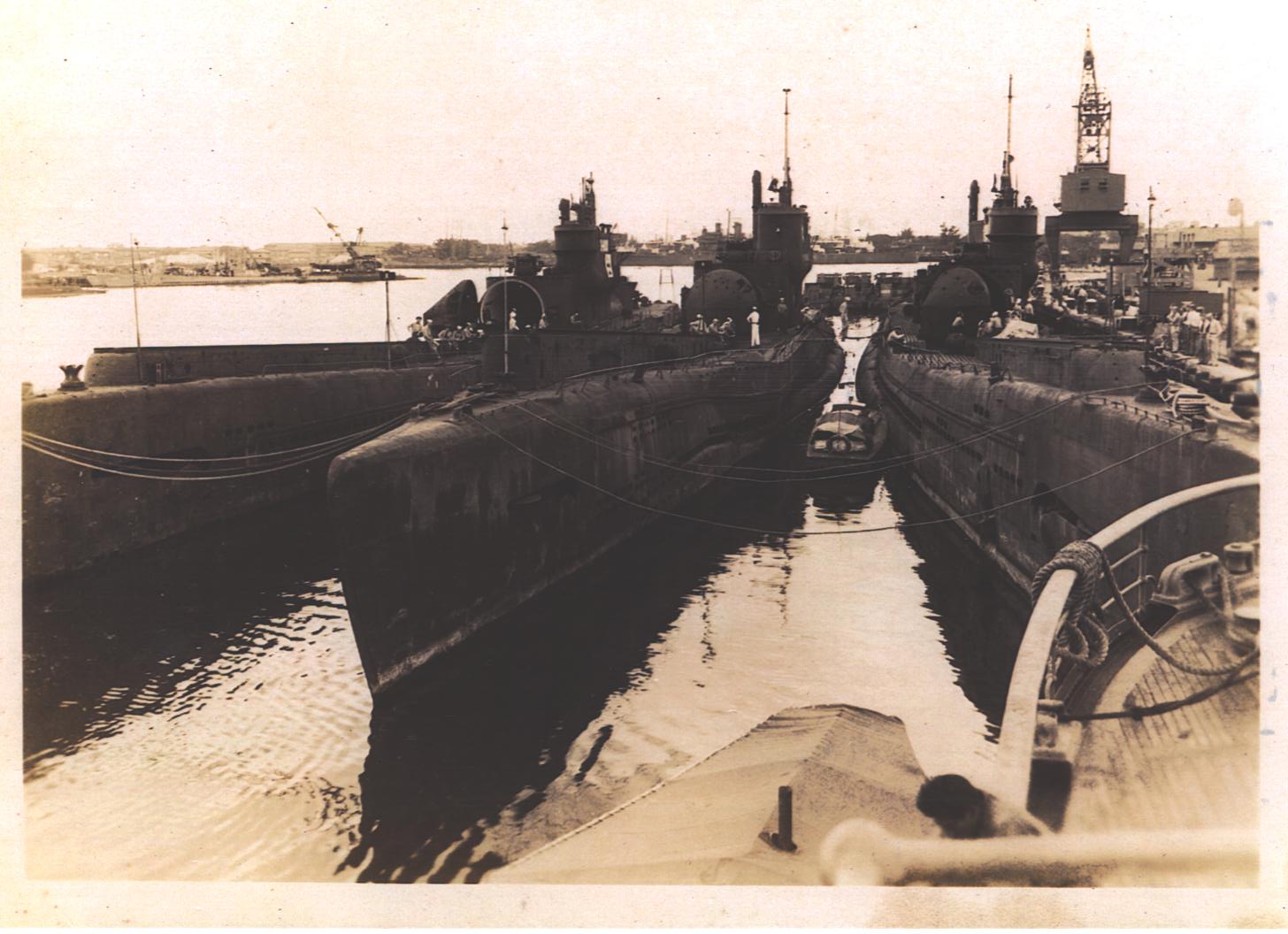 HURL Artifact No.
SUB-8a
*Denotes approximations and speculations
Name:
I-14 (bow section)
Lost:
28-May-46
Artifact Type:
Submarine
Found:
15-Feb-09
Nationality:
Japanese
Dive No:
PIV-208/PV-712
Class or Make:
I-13
Location:
Barber's Pt.
Model:
Type AM
Depth (m):
726m
Purpose:
Long range, Aircraft
HURL crew:
Kerby, Wollerman/Cremer, Kelley, Smith
Serial Number:
n/a
Additional Dives:
PIV-209, PIV-210/PV-714
Built/Launched:
3/14/1945, Kawasaki Shipbuilding, Kobe, Japan
Length:
70' (273.8')
Width:
38.5'
Height:
19.3'
Circumstance of Loss:
Torpedoed
Crew Personnel/Position:
118 Officers and Men
Reason of Loss:
Used as target (Sunk by USS Bugara SS-331)
Crew Survivals/Fatalities:
n/a
Artifact History:
The I-14 was capable of carrying two aircraft. It was assigned to join the I-400 & I-401 in an operation to attack the US fleet anchored at Ulithi Atoll. It completed it's delivery of two long range reconnaissance aircraft to Truk, but before the next phase started, the war ended. The I-14 was taken by a prize crew and eventually was taken to Pearl Harbor to be studied.
Artifact Condition:
The bow section is lying flat on its starboard side. It is in near perfect condition except for much of the wooden top deck has been depleted. It's severed end is quite mangled and jagged. The debris field between the bow and the main body is littered with batteries. The bow planes, anchor, and catapult launch are all clearly visible.
Additional Information:
The I-14 had 6 forward torpedo tubes, but only carried 12 torpedoes. Although some drawings show it with a 14 cm deck gun none was found nor was there sign of one removed. It was capable of diving to a depth of 330' and could do over 16 knots and had a range of 21,000 miles. There were only two subs of this class built. Its sister ship the I-13 was sunk 550 miles from Japan on her first mission only a month before the end of the war.