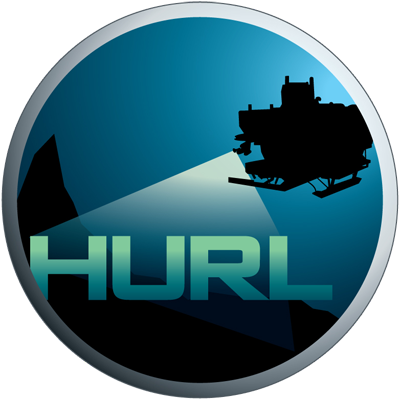 Hawaii Undersea Research Laboratory Archive
IN THE SCHOOL OF OCEAN AND EARTH SCIENCE AND TECHNOLOGY AT THE UNIVERSITY OF HAWAI'I AT MANOA
SUB-7d: IJN I-401 (hangar bay)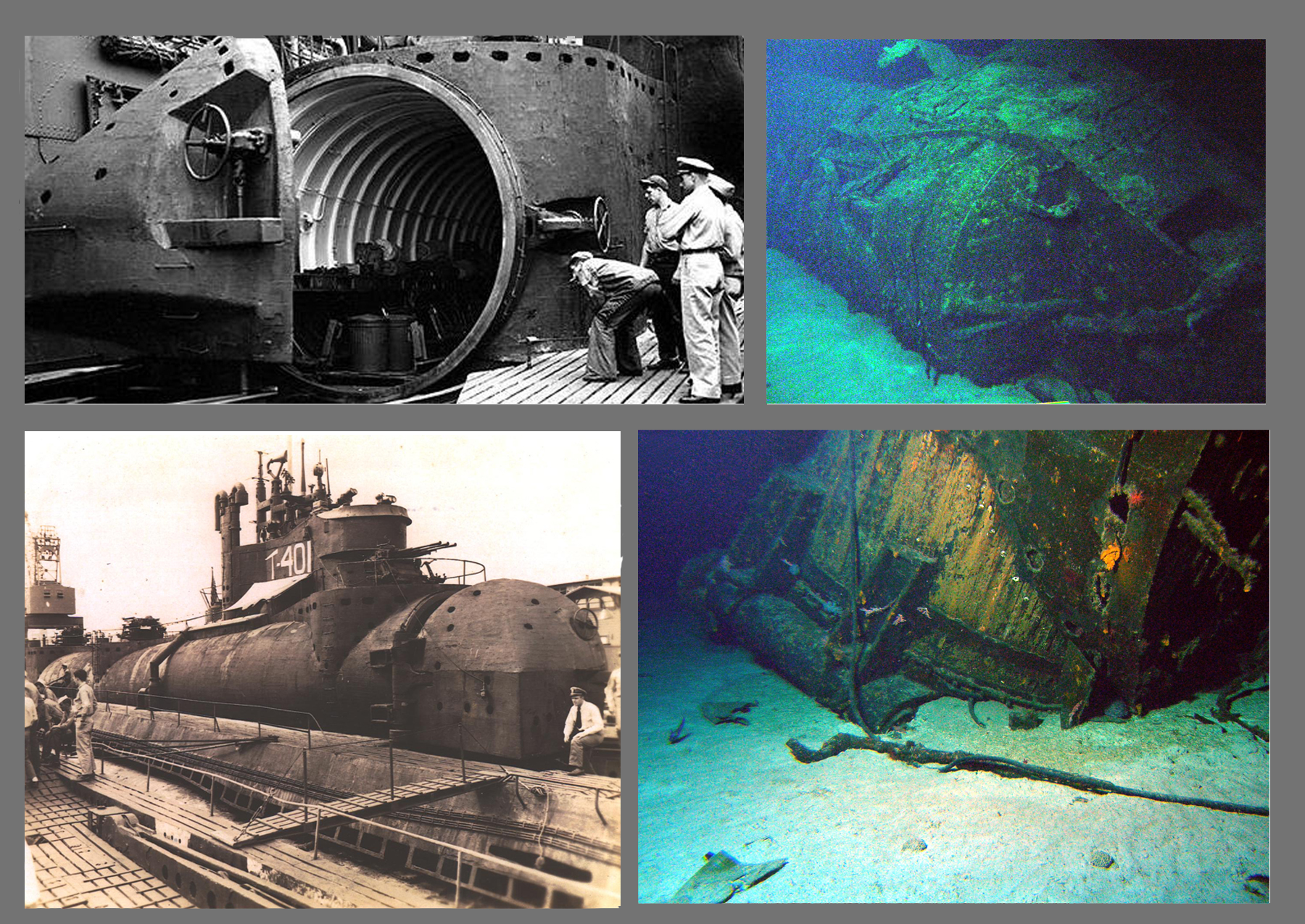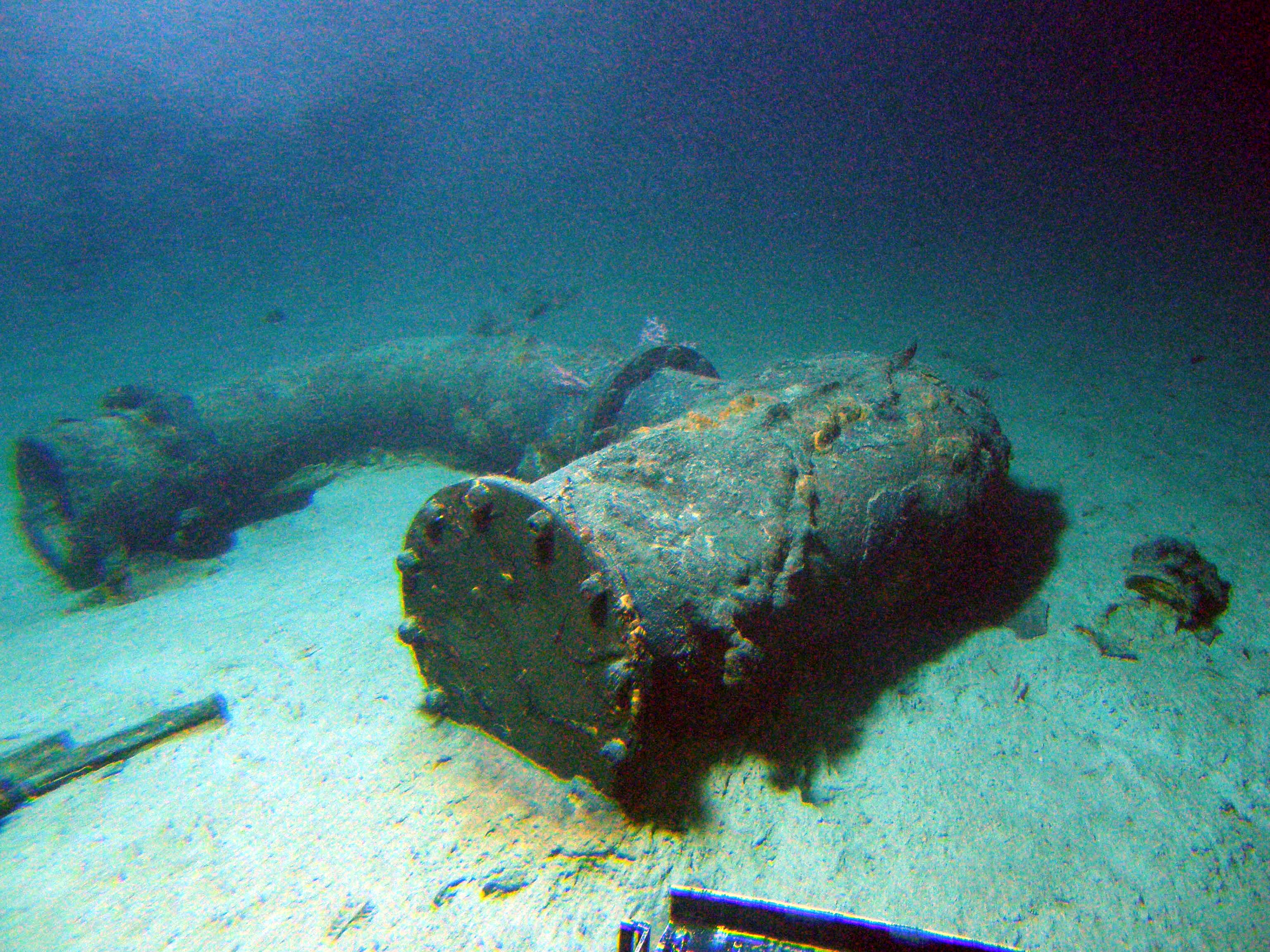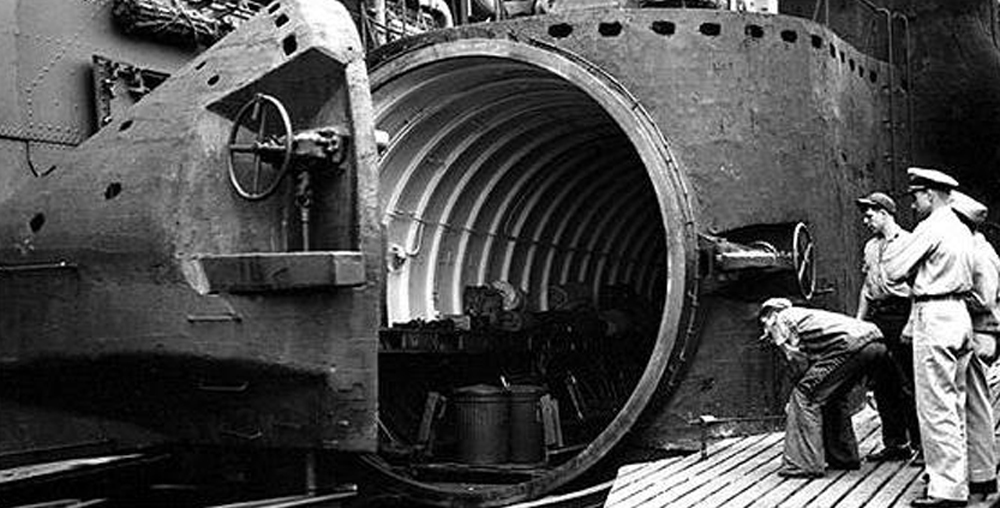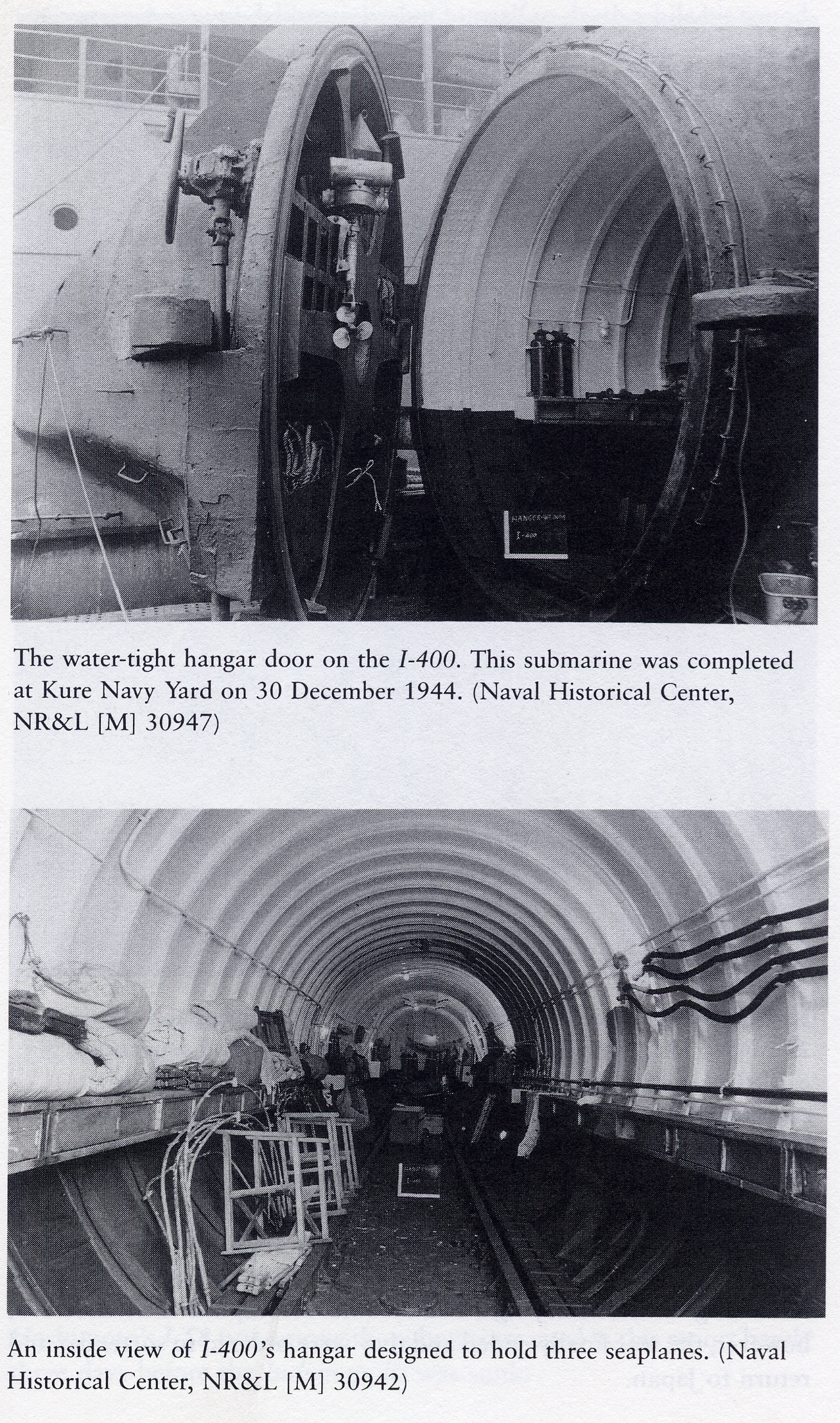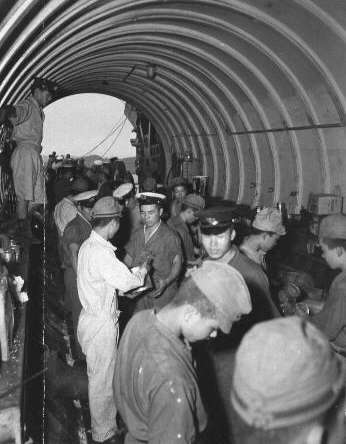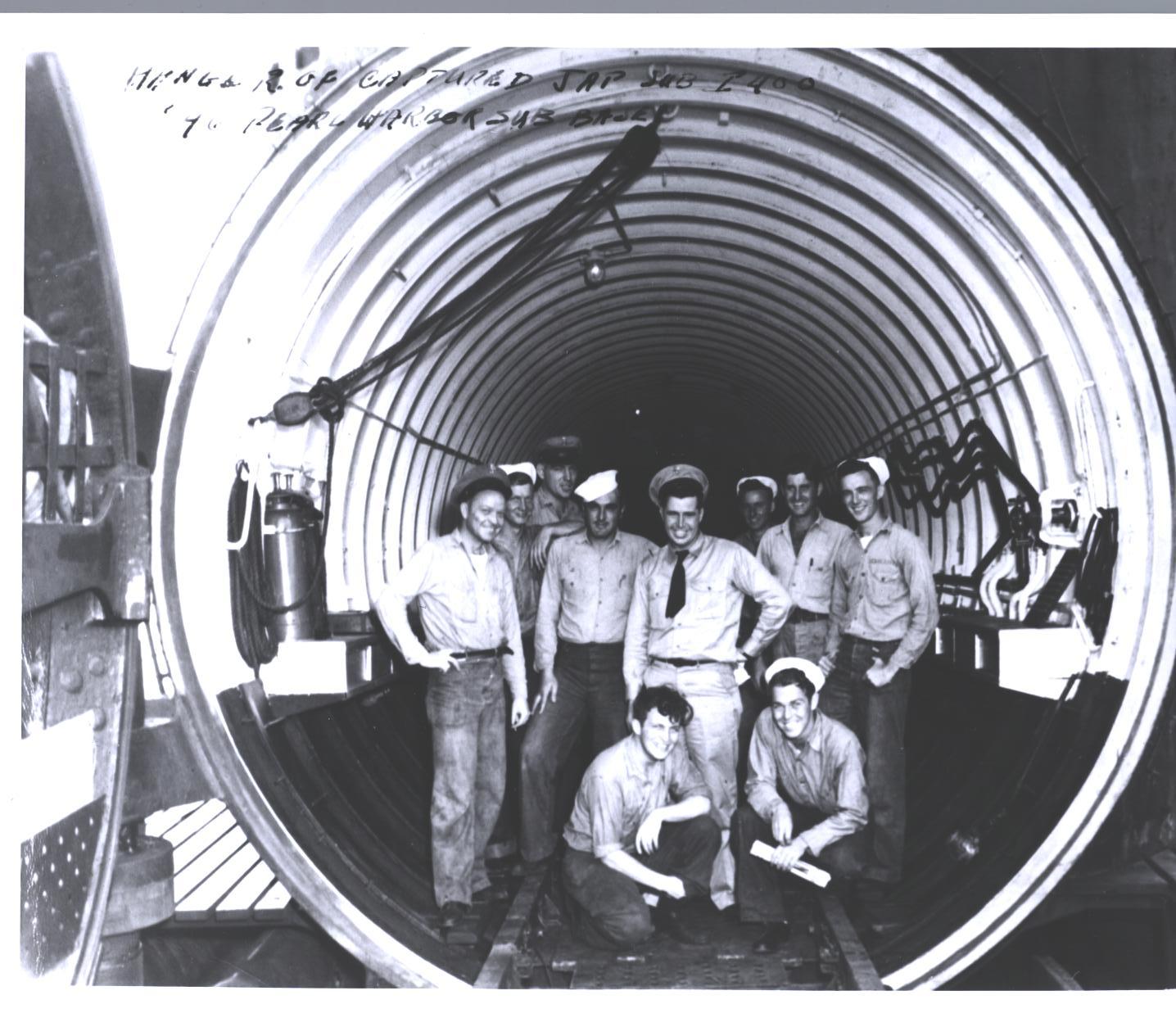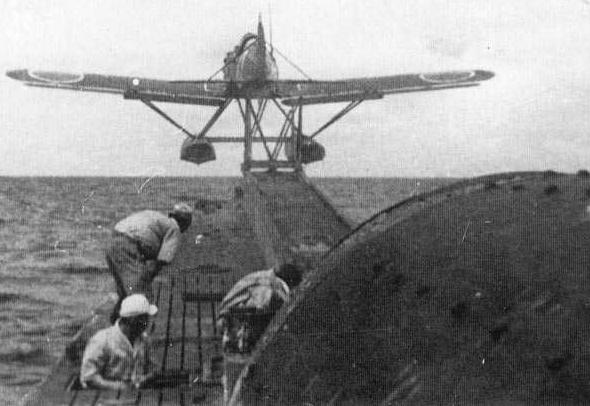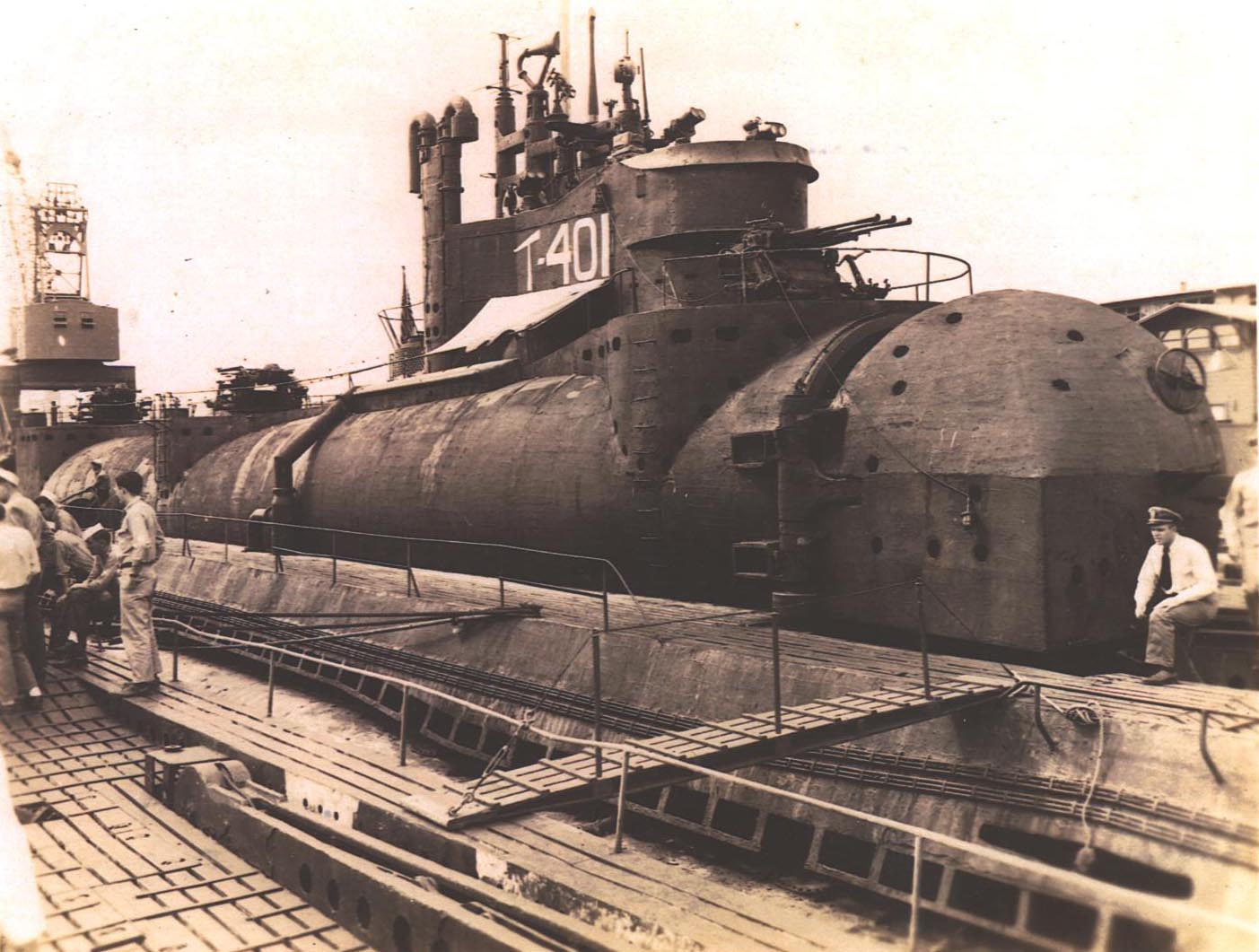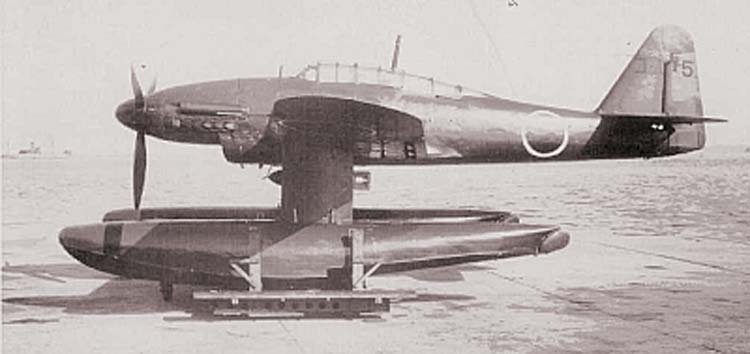 HURL Artifact No.
SUB-7d
*Denotes approximations and speculations
Name:
I-401 (Aircraft Hangar)
Lost:
31-May-46
Artifact Type:
Submarine Hangar Bay
Found:
18-Feb-09
Nationality:
Japanese
Dive No:
PIV-211
Class or Make:
I-400
Location:
Barber's Pt.
Model:
Sen Toku
Depth (m):
836m
Purpose:
Aircraft stowage & launch
HURL crew:
Kerby, Van Tilberg, Dittmer
Serial Number:
n/a
Additional Dives:
Built/Launched:
3/11/1944; Sasebo Naval Yard, Japan
Length:
115'
Width:
11'
Height:
11'
Circumstance of Loss:
Sunk as target by torpedo (By USS Cabezon SS-334)
Crew Personnel/Position:
n/a
Reason of Loss:
Test Mk 18 torpedo exploder *Prevent foreign intelligence gathering
Crew Survivals/Fatalities:
n/a
Artifact History:
The hangar bay was a separate housing from the main body. It could hold 3 Aichi M6A1 Seiran aircraft. The wings on these planes could fold over and back to enable them to slide in and out of the tunnel on a track which connected to a catapult for launching. The first plane could be launched in about 7 mins and all three could be armed in the air in about 45 mins.
Artifact Condition:
The hangar bay peeled away from the submarine during sinking. It landed face down on it's door end and broke in half with about 40' still sticking up from the seabed. The remainder lay among the debris field.
Additional Information:
When the I-401 received word from Japan to cease hostilities they launched their aircraft into the ocean. They had been painted with American markings for their attack on Ulithi. The Seiran aircraft were built specifically for use on submarines. They could be fixed with pontoons for recovering a returning plane or without pontoons and with an increased bomb load for a one way attack. There were only 28 of these unique aircraft built of which only one has survived. They had a top speed of 295 mph and could travel 642 nautical miles. The Japanese also had several submarines that could launch a single aircraft.