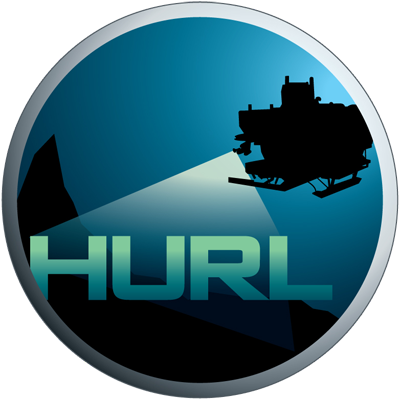 Hawaii Undersea Research Laboratory Archive
IN THE SCHOOL OF OCEAN AND EARTH SCIENCE AND TECHNOLOGY AT THE UNIVERSITY OF HAWAI'I AT MANOA
SUB-5: IJN I-400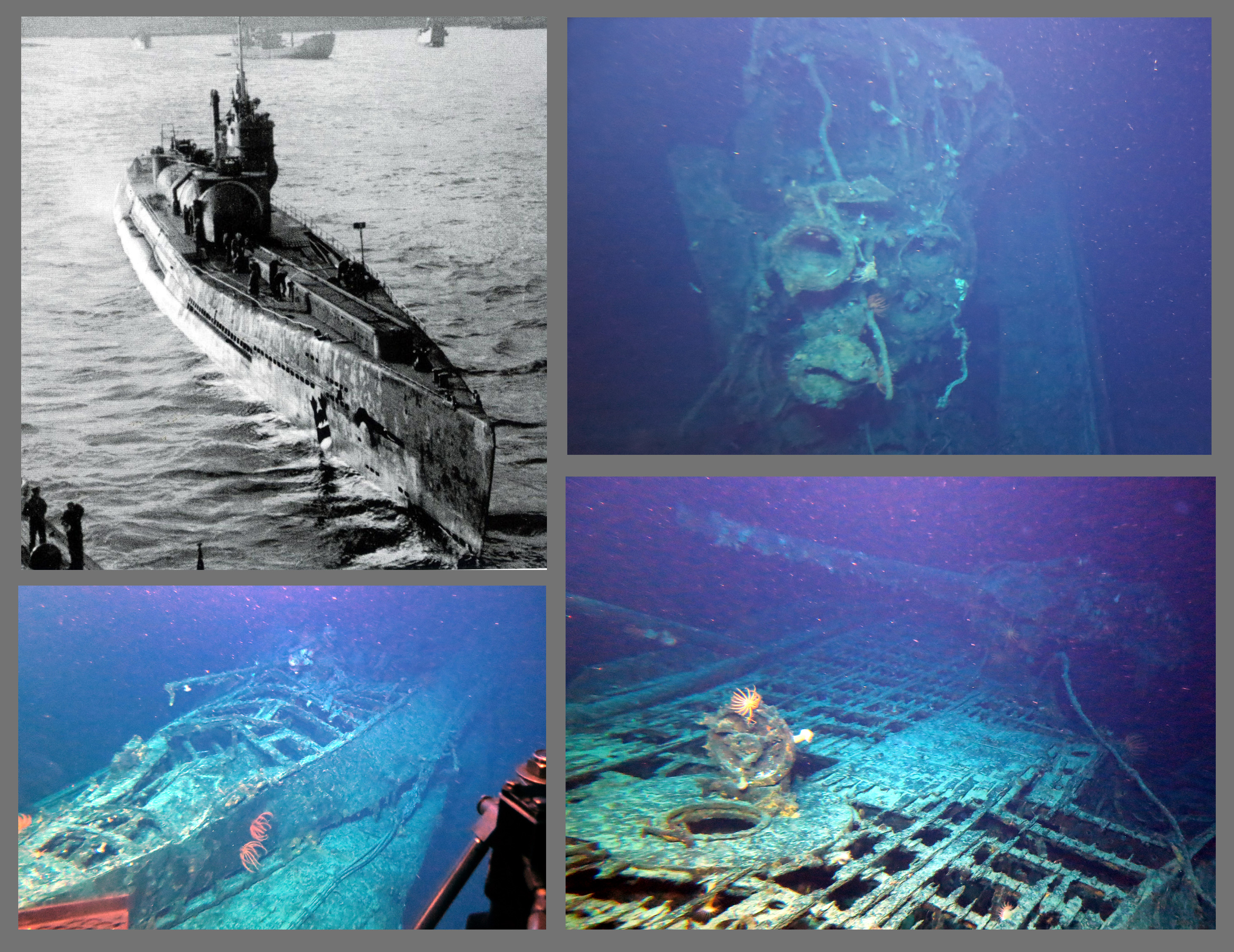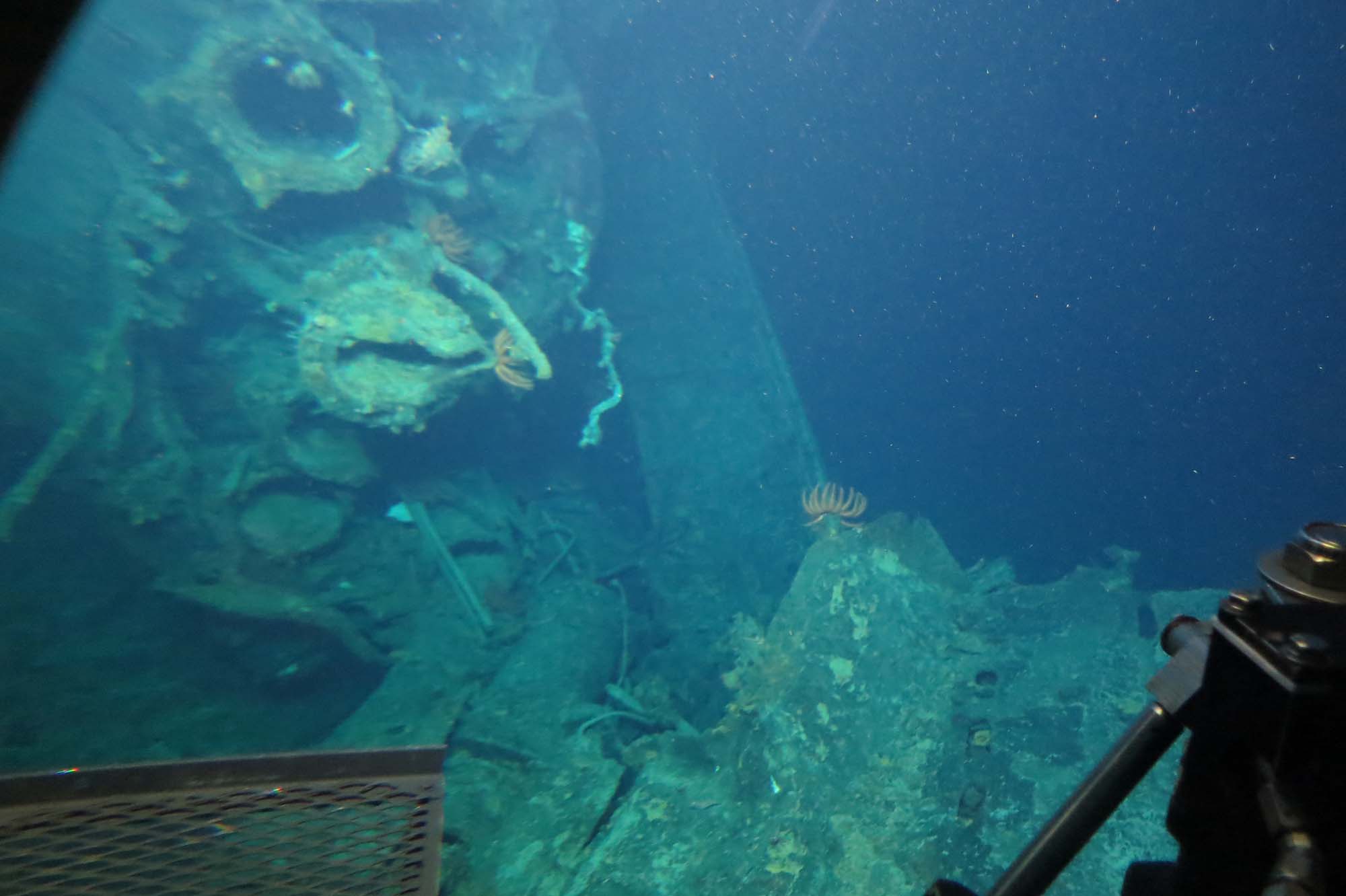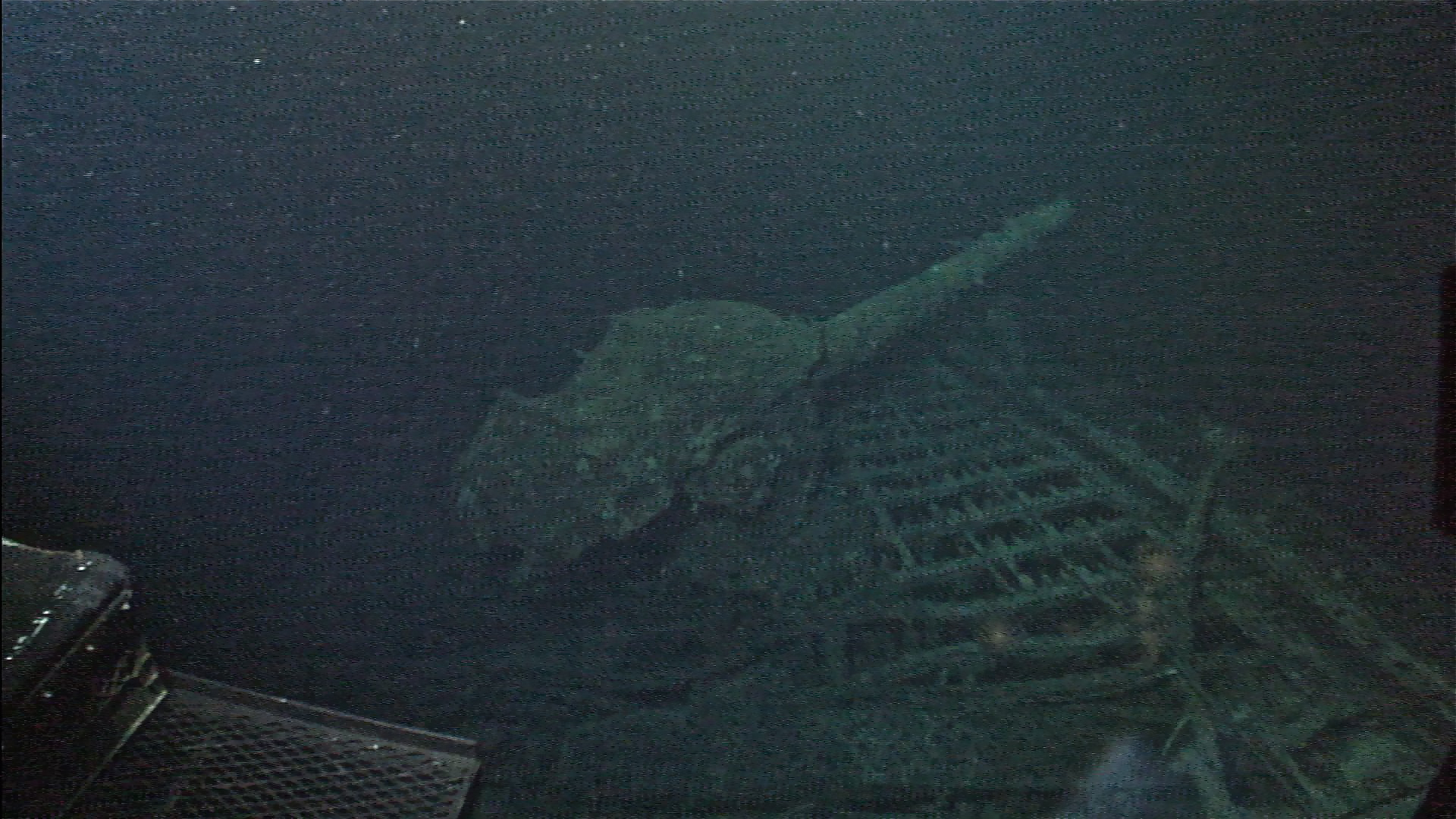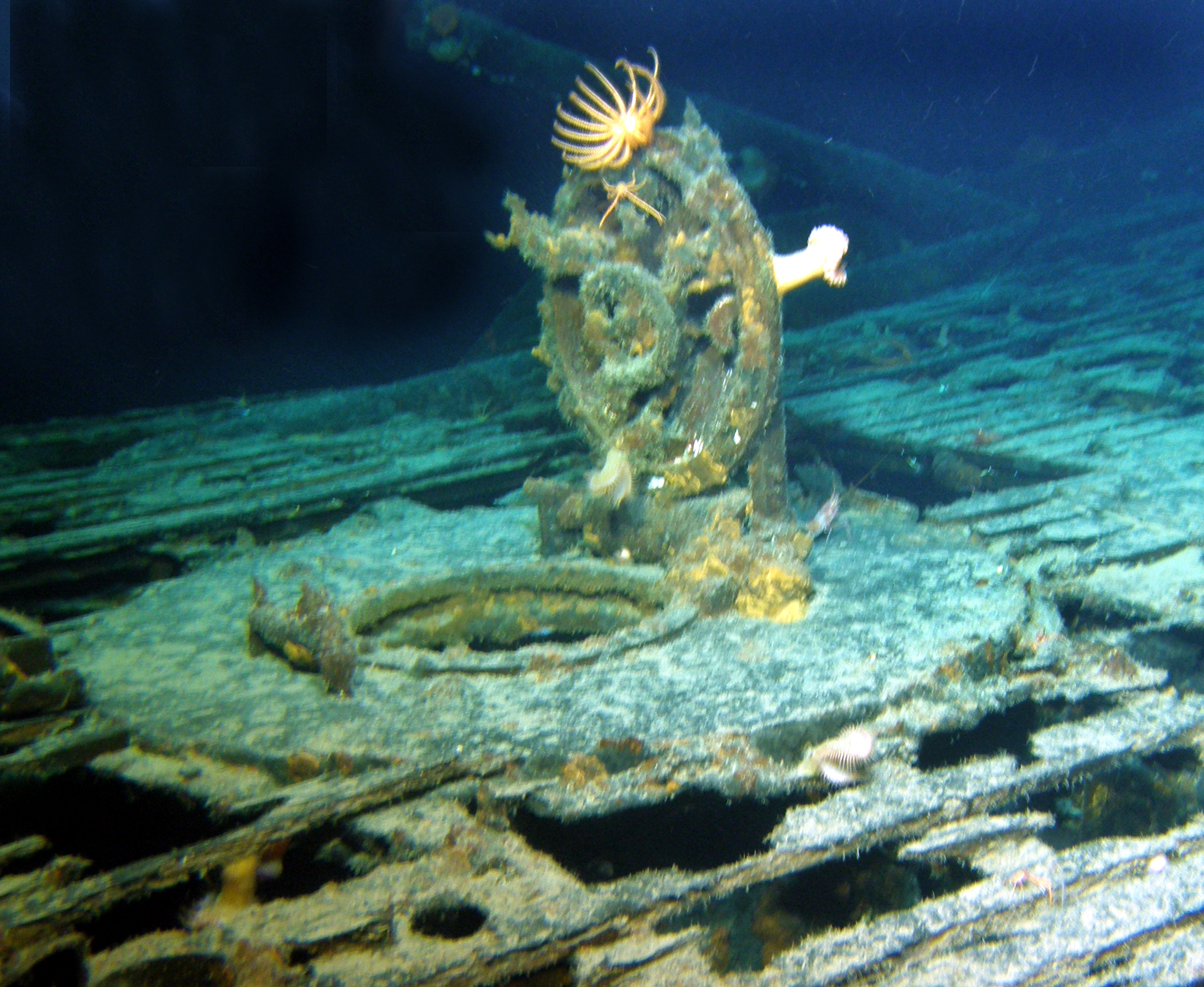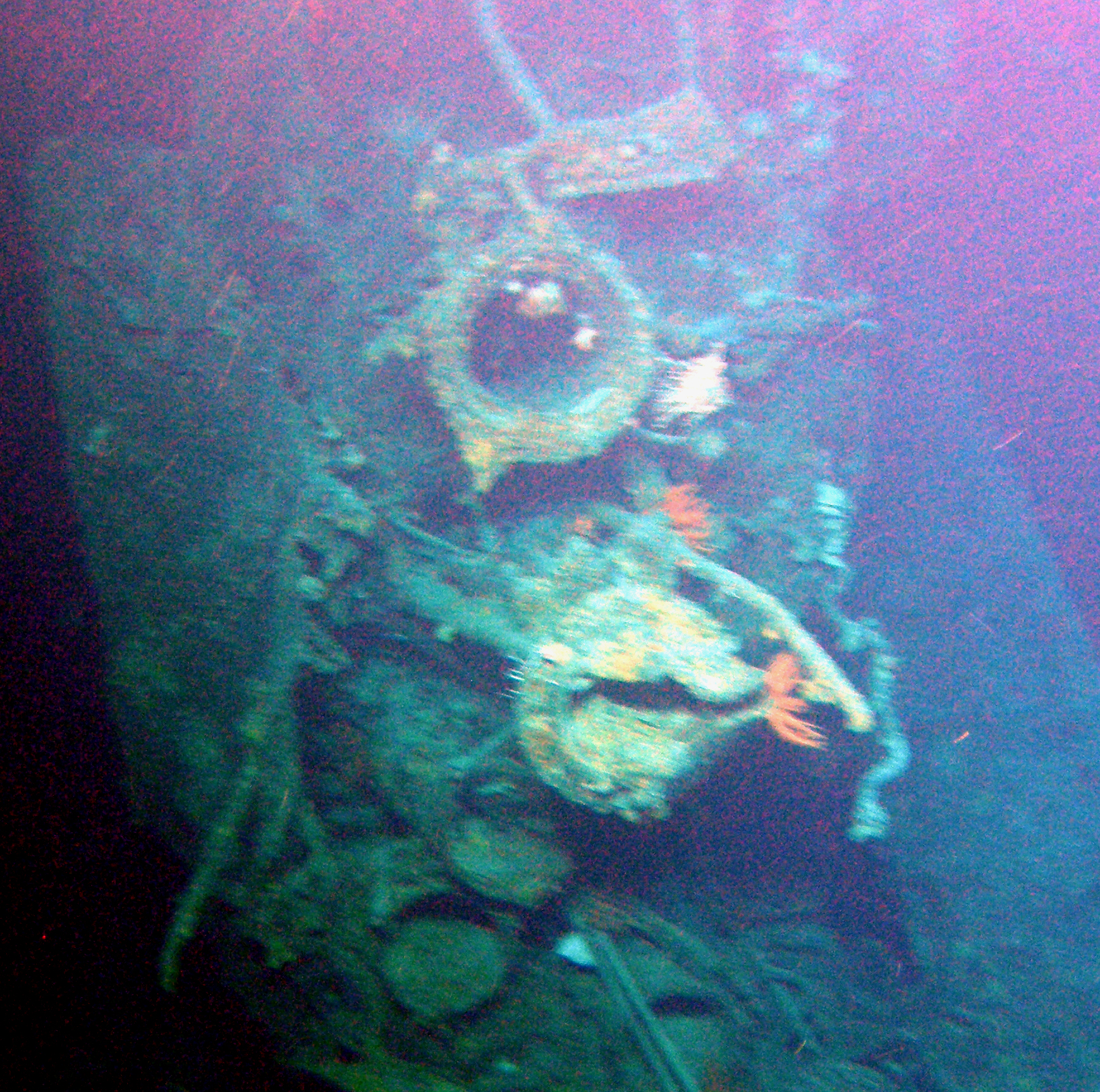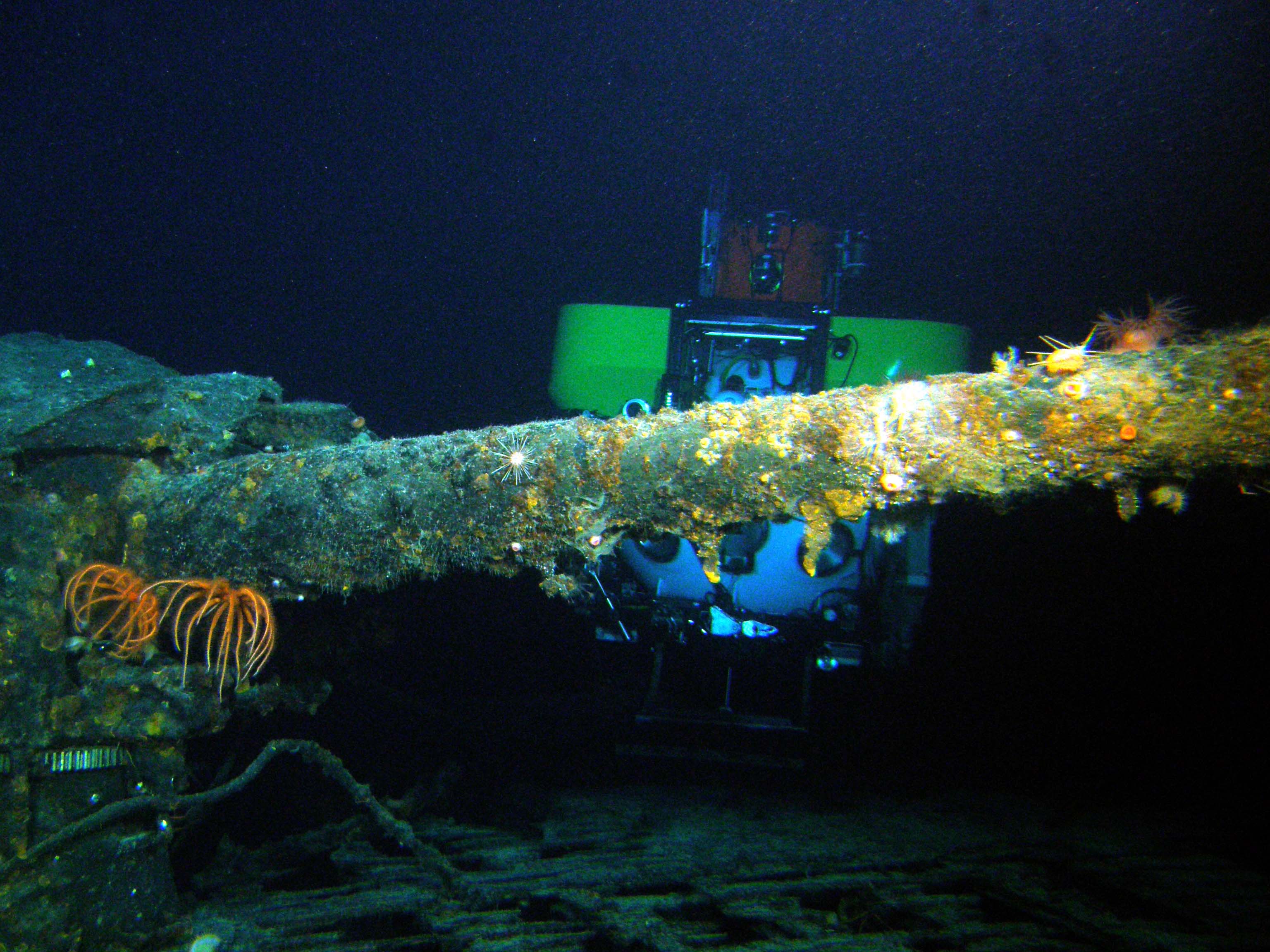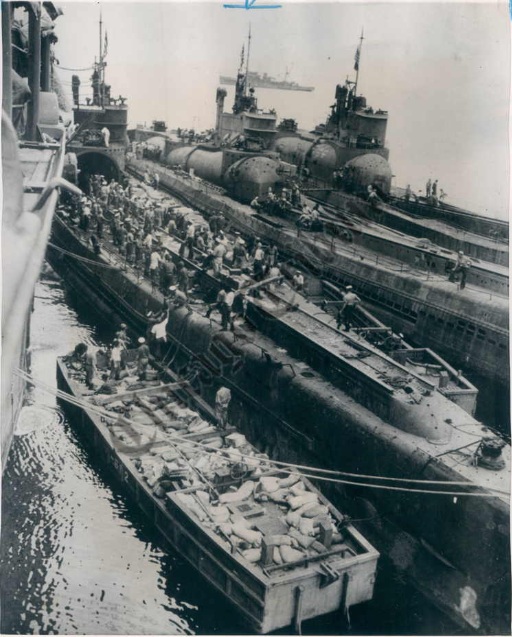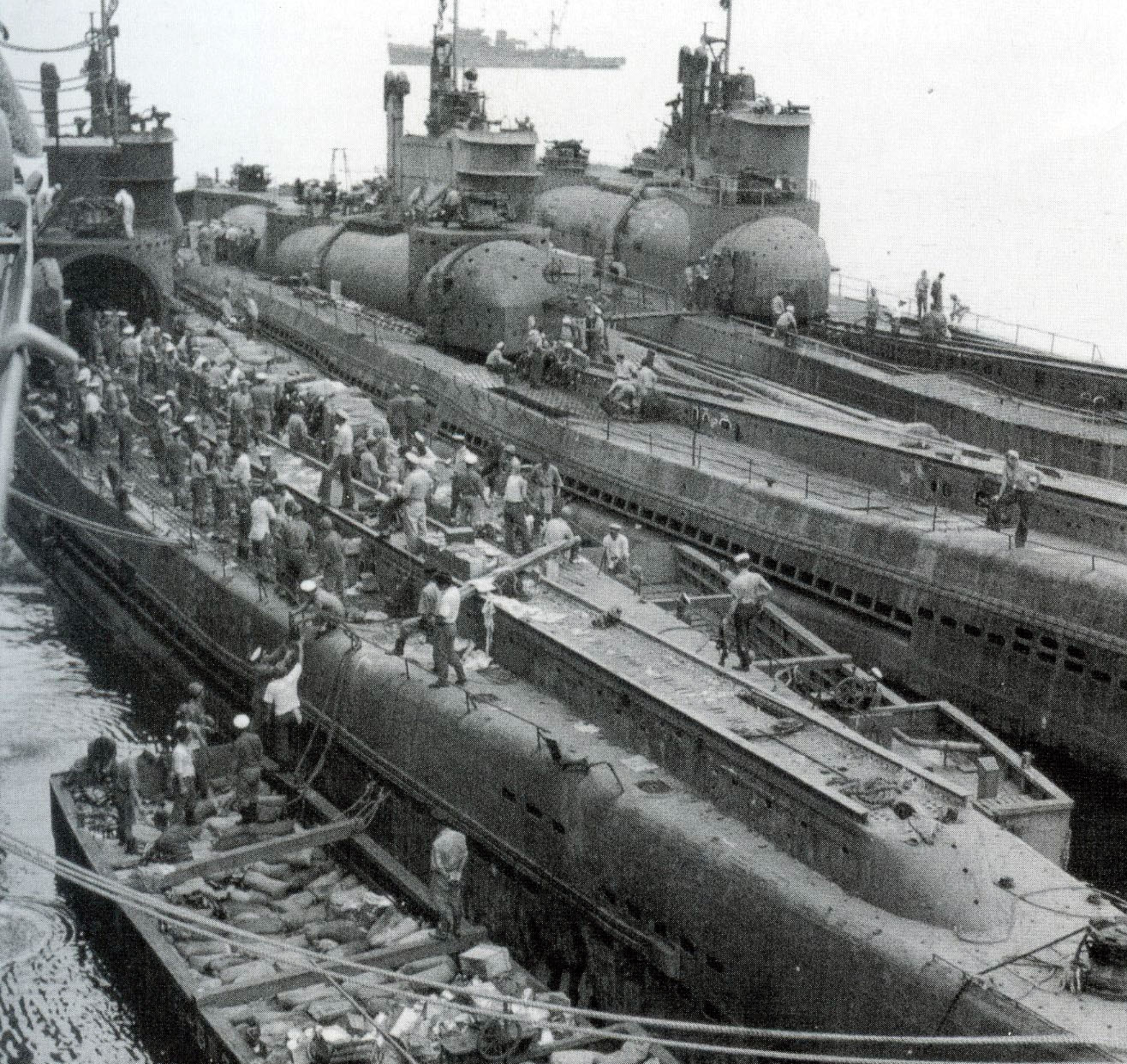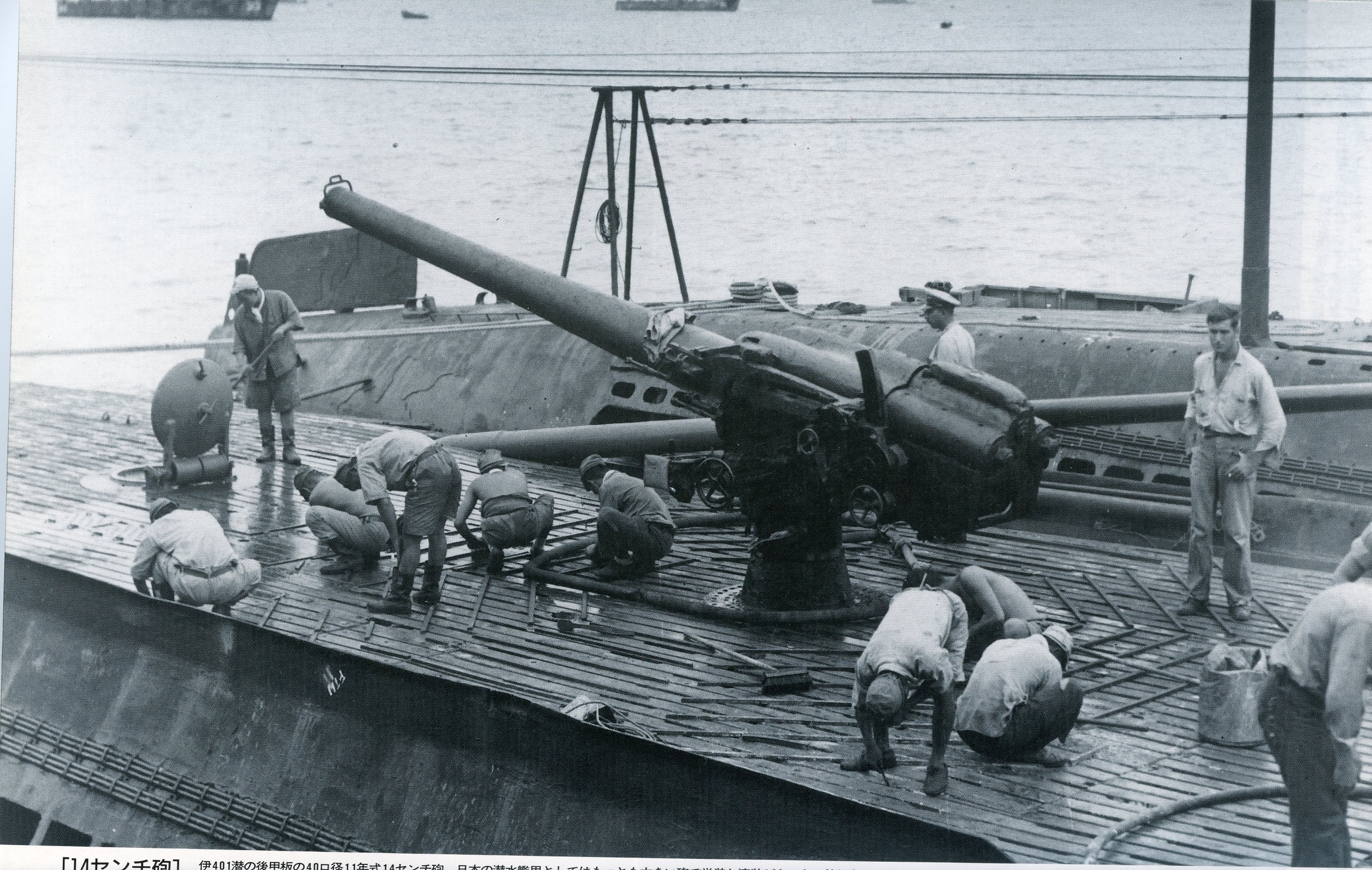 HURL Artifact No.
SUB-5
*Denotes approximations and speculations
Name:
I-400
Lost:
4-Jun-46
Artifact Type:
Submarine
Found:
1-Aug-13
Nationality:
Japanese
Dive No:
PV-815
Class or Make:
I-400
Location:
Barber's Pt.
Model:
Sen Toku
Depth (m):
551m
Purpose:
Long range, Aircraft
HURL crew:
T. Kerby, J. Delgado, H. VanTilburg
Serial Number:
n/a
Additional Dives:
PIV-278/PV-835
Built/Launched:
1/18/1943; Kure Naval Yard, Japan
Length:
350' (400.3')
Width:
39.3'
Height:
23'
Circumstance of Loss:
Torpedoed
Crew Personnel/Position:
144 Officers and Men
Reason of Loss:
Used as target (Sunk by USS Trumpetfish SS-425)
Crew Survivals/Fatalities:
n/a
Artifact History:
Originally built to attack Gatum Locks at the Panama Canal. Later plan was change to attack the fleet at anchor in Ulithi Atoll. A rendezvous was missed and the war ended before the attack could be made. The sub surrendered to destroyers USS Blue (DD-744) & Mansfield (DD-728) 500 miles from Tokyo. After being studied by US Naval intelligence it was sunk testing torpedoes.
Artifact Condition:
The hanger bay and conning tower are missing. There is severe damage all along the top deck. 50' of the bow has been blown off clearly exposing the 8 torpedo tubes. The deck gun is present with a piece of metal wrapped around it. After hatch is open.
Additional Information:
Submarine weighed 6,560 tons, had 4 diesel engines, a range of 37,500 miles @ 14kts, could make 6.5 kts submerged and 18.75 kts on the surface. It had a hanger by that would house 3 Aichi Seiran aircraft. Maximum operational depth was 330'. Armament consisted of 8 torpedo tubes, 20 torpedoes, 1 14cm deck gun, 1single and 3 triple 21mm anti-aircraft guns. There were 3 Sen Toku submarines built and they were the largest submarines in the world until 1965. The lazy figure eight hull configuration may have inspired the Russian Typhoon class submarines built 40 years later.