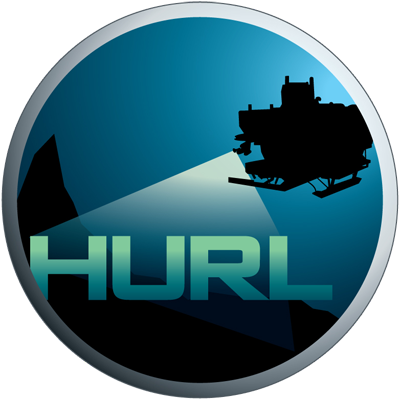 Hawaii Undersea Research Laboratory Archive
IN THE SCHOOL OF OCEAN AND EARTH SCIENCE AND TECHNOLOGY AT THE UNIVERSITY OF HAWAI'I AT MANOA
SBB-9: Inter-island Steamship SS Mauna Kea Ship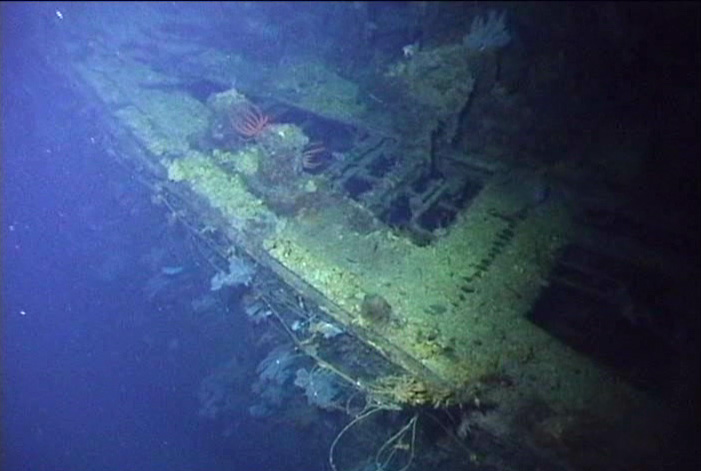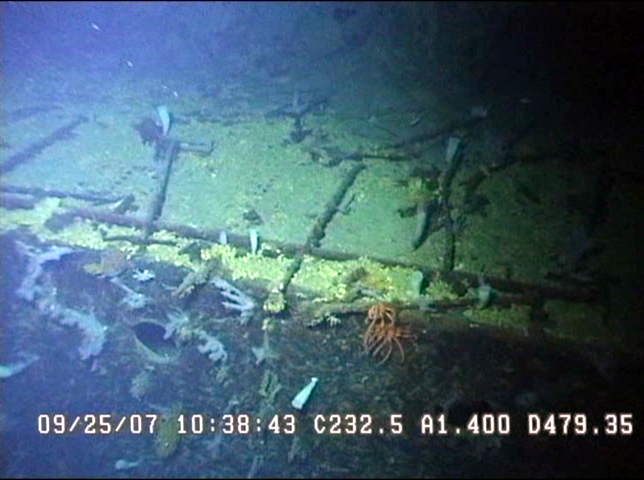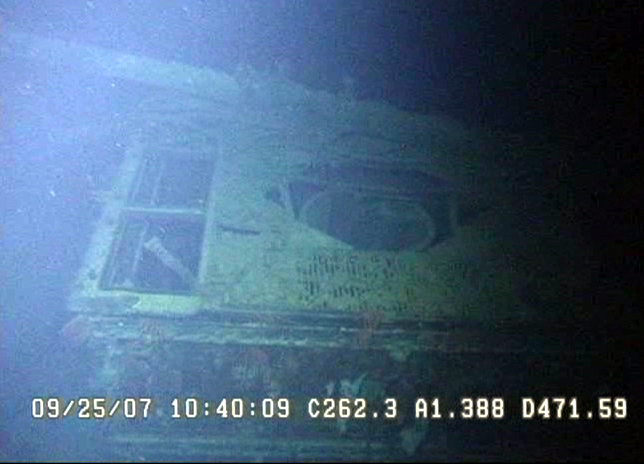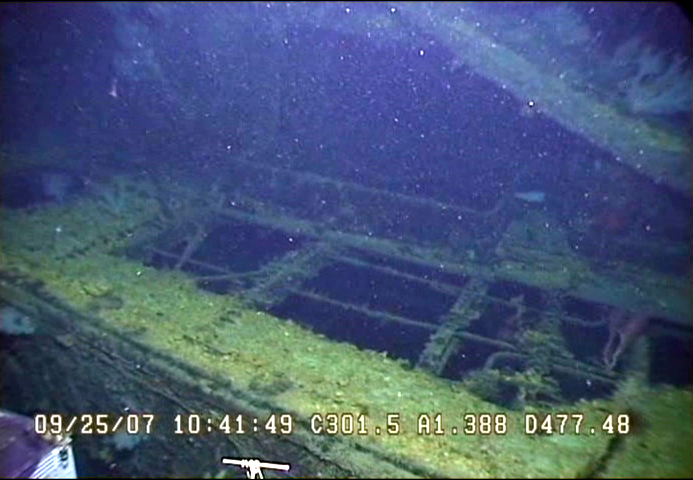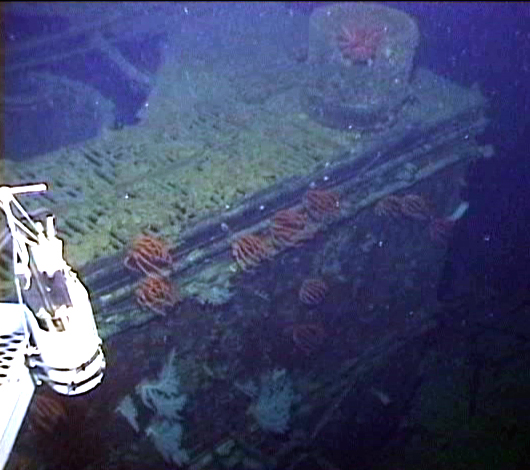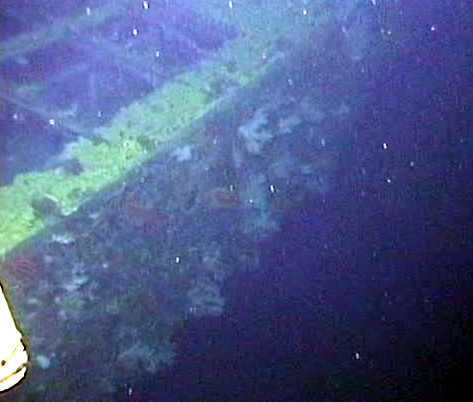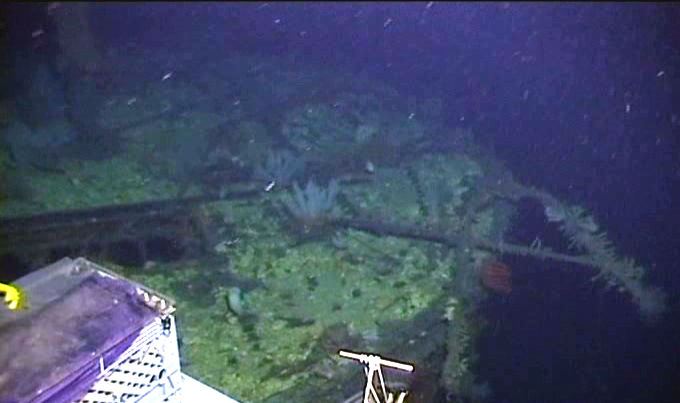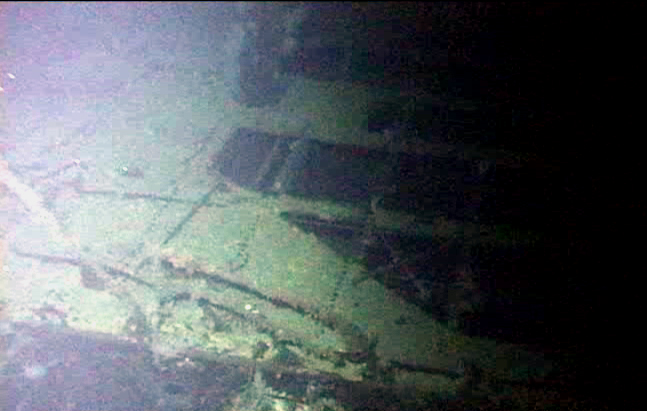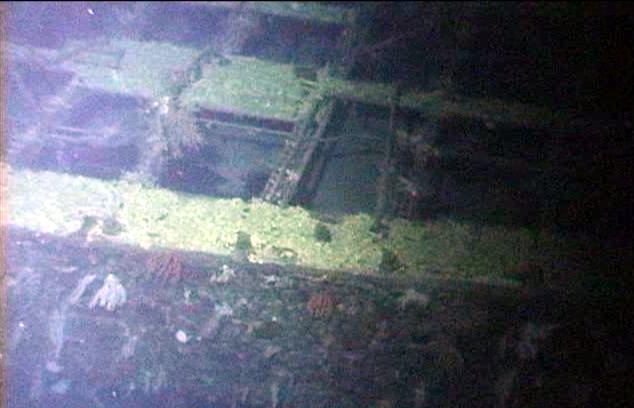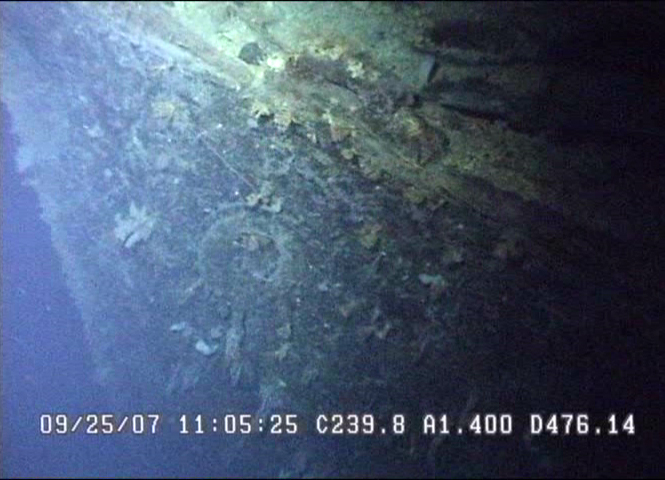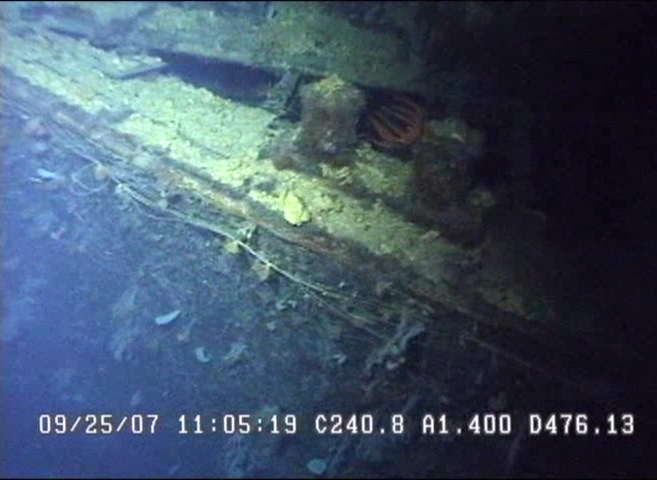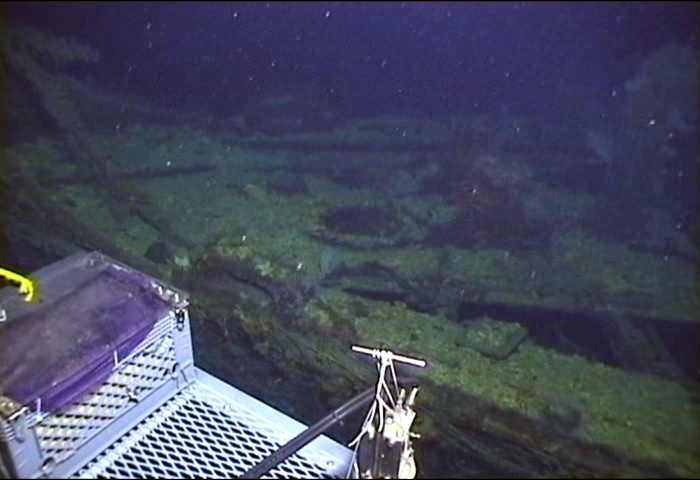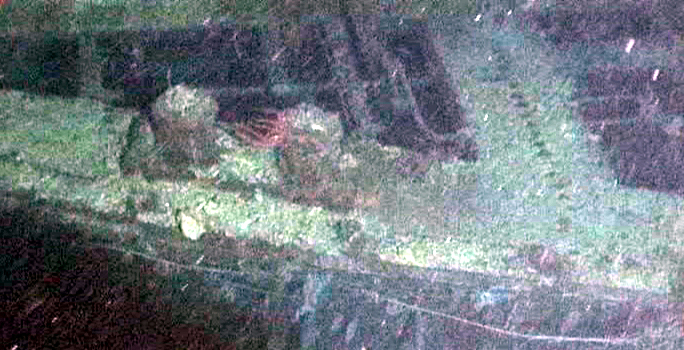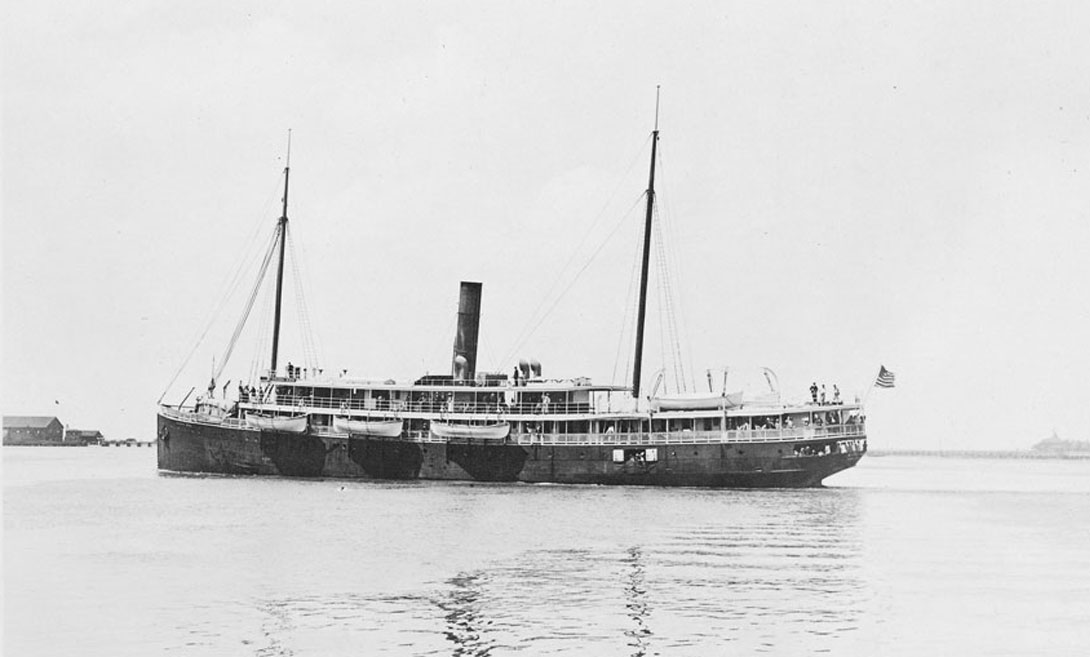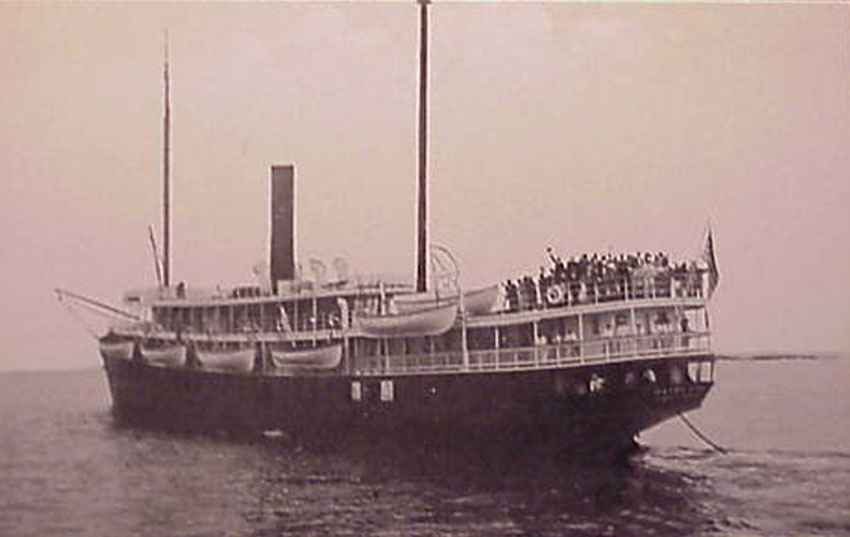 HURL Artifact No.
SBB-9
*Denotes approximations and speculations
Name:
SS Mauna Kea
Lost:
7-Oct-36
Artifact Type:
Steamship
Found:
25-Sep-07
Nationality:
Hawaiian
Dive No:
PV-680
Class or Make:
Steamship
Location:
South Oahu
Model:
Inter-island
Depth (m):
478m
Purpose:
Freight/Passenger Transport
HURL crew:
T. Kerby, S. Price, C. Kelley
Serial Number:
87
Additional Dives:
Built/Launched:
March 1908, Union Iron Works; San Francisco, CA
Length:
239' 3"
Width:
36.2'
Height:
16.7'
Circumstance of Loss:
Scuttled
Crew Personnel/Position:
153 Cabin, 300 Deck, 100 Crew
Reason of Loss:
Lack of Sea Worthiness
Crew Survivals/Fatalities:
n/a
Artifact History:
This ship was the "Queen" of the Inter-island Steam and Navigation Company. It ran the prestigious Honolulu-Maui-Hilo run twice a week from 1908 until about 1923 when it was replaced by the SS Haleakala. She was placed in reserves in 1929.
Artifact Condition:
All of the wooden super structure is gone as is the smoke stack. Hull is entirely intact and sitting upright. Only topside structure remaining is the blockhouse for the stack. A davit is present on the stern for the aft cargo hold. Anchor windless is mounted on the bow. Both masts are lying on the deck and across the blockhouse. Most handrails are broken off and missing strewn about. Lots of cable, lines, debris, and dredge spoils cover the top deck.
Additional Information:
Upon departing the harbor on her final voyage she parted her tow line and started drifting off towards Maui as if she were heading on her normal run.