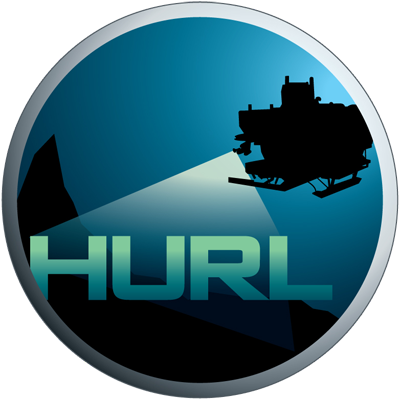 Hawaii Undersea Research Laboratory Archive
IN THE SCHOOL OF OCEAN AND EARTH SCIENCE AND TECHNOLOGY AT THE UNIVERSITY OF HAWAI'I AT MANOA
SBB-8: Mast and Sail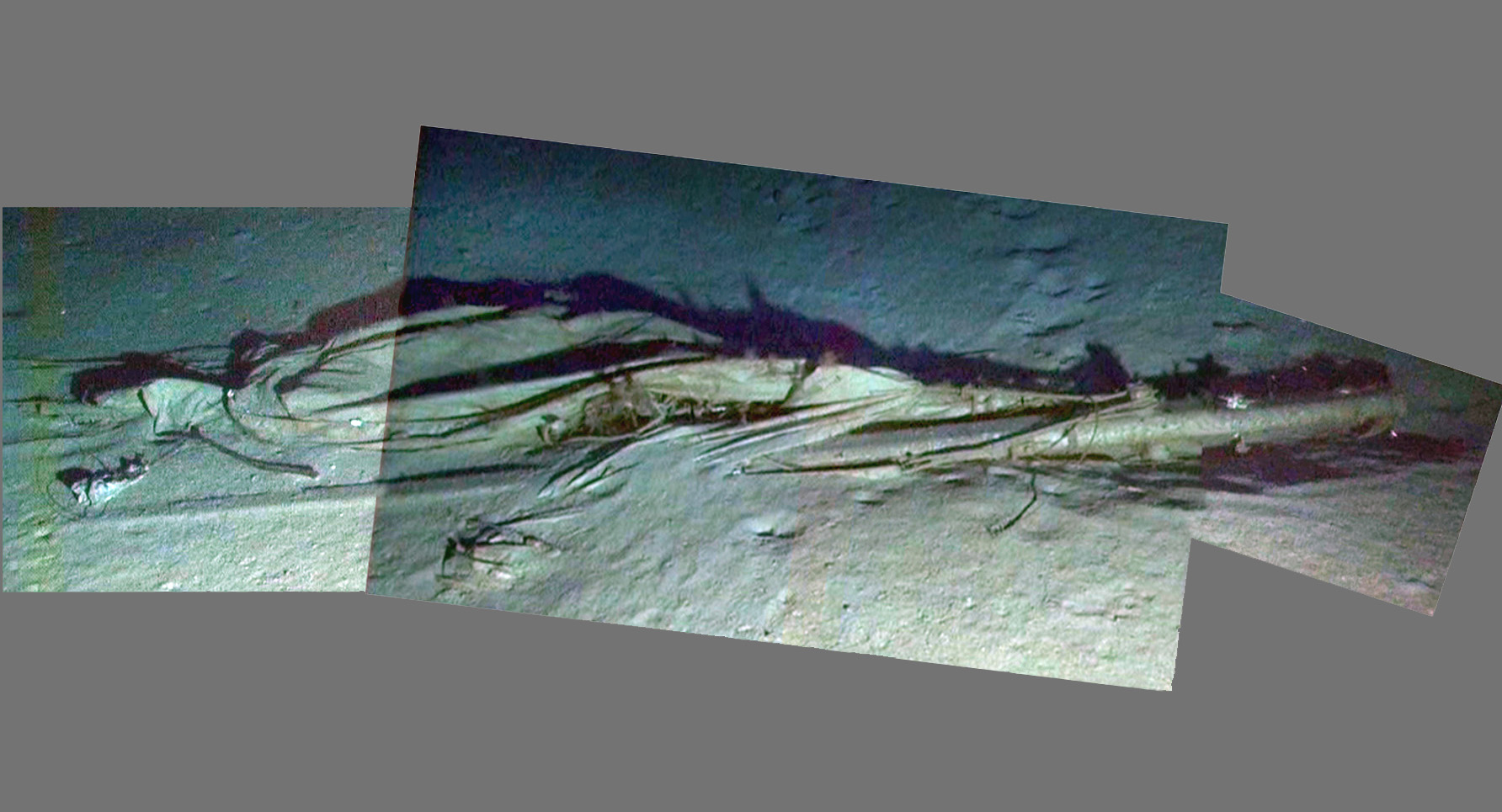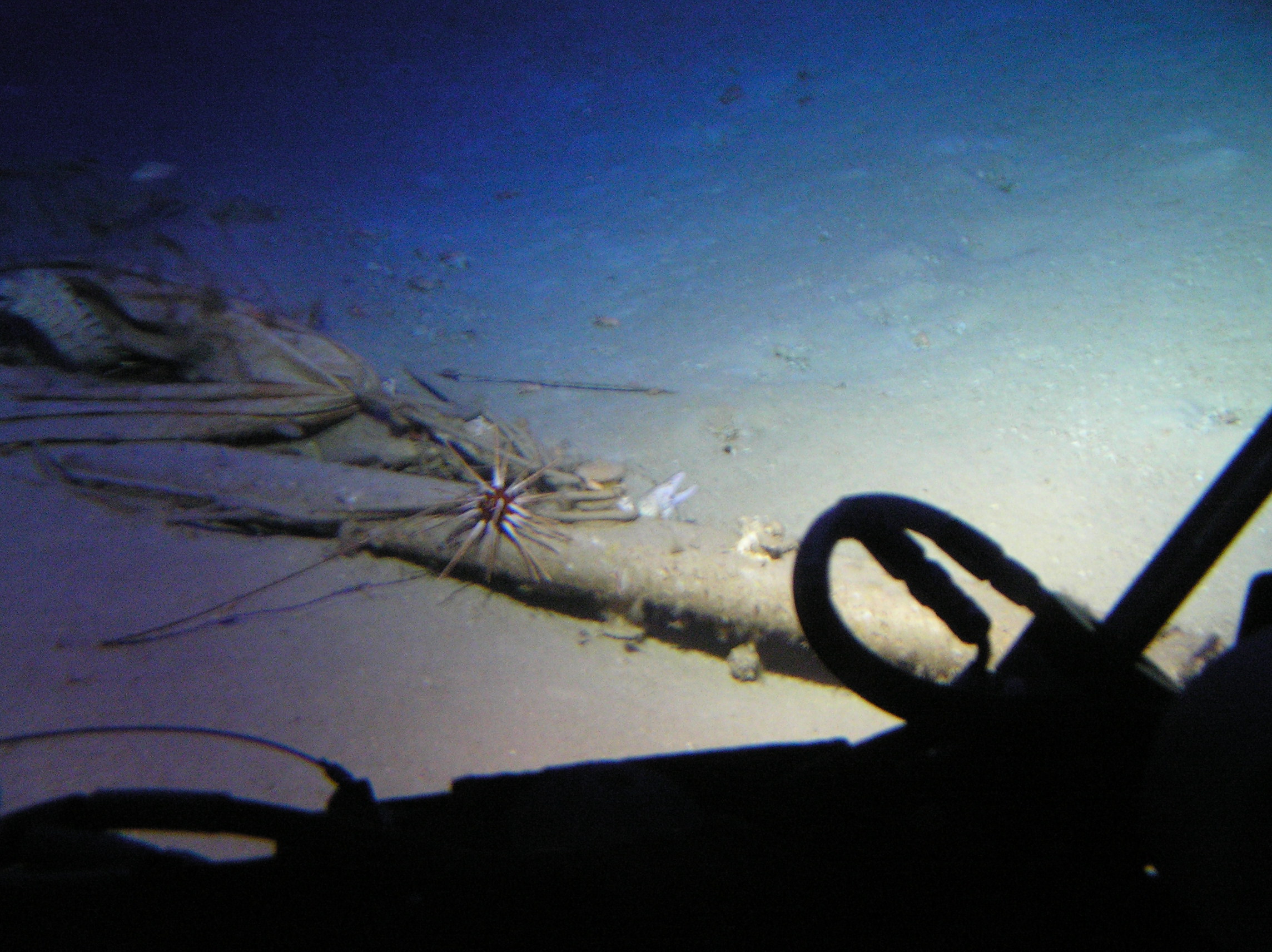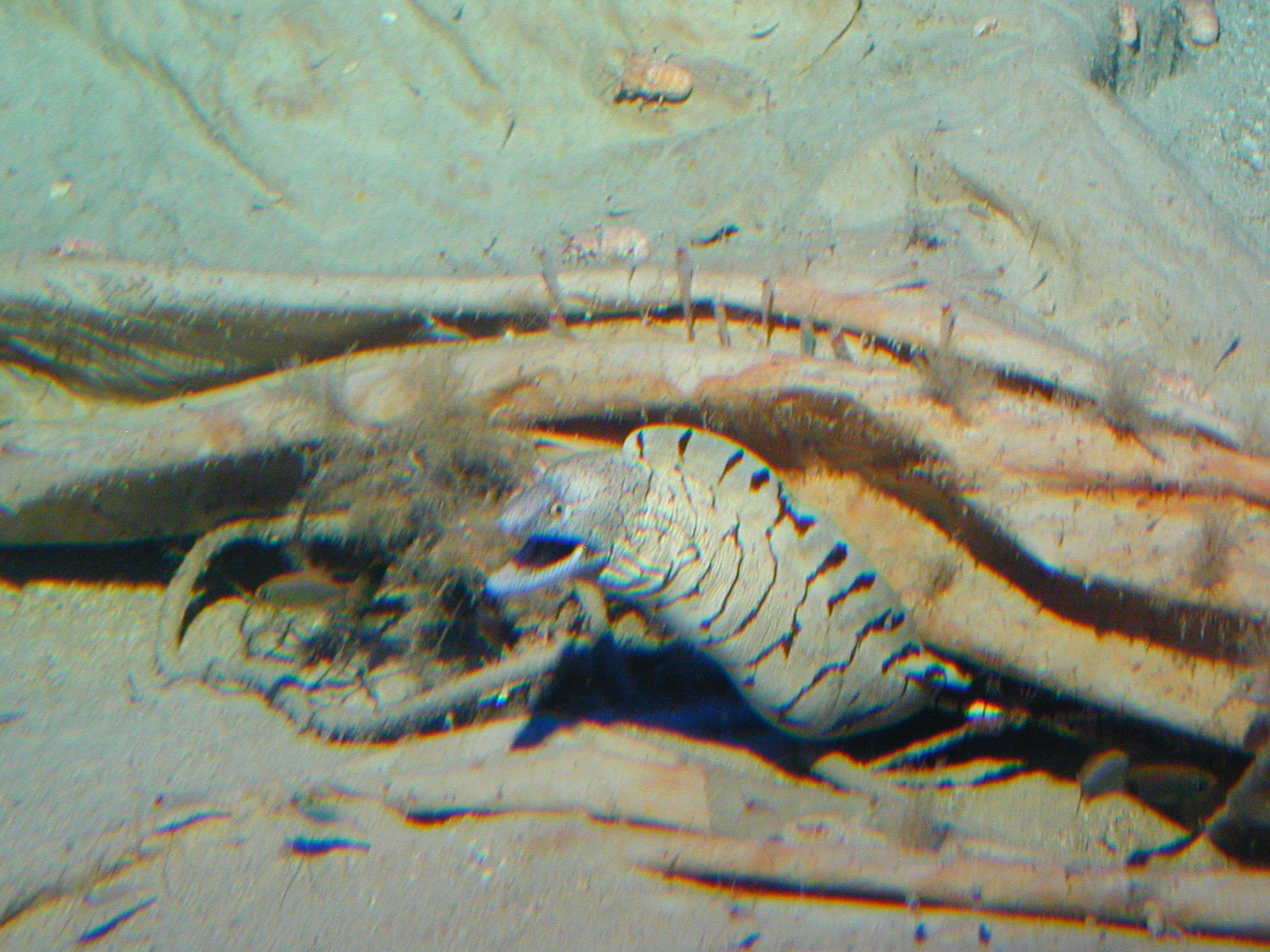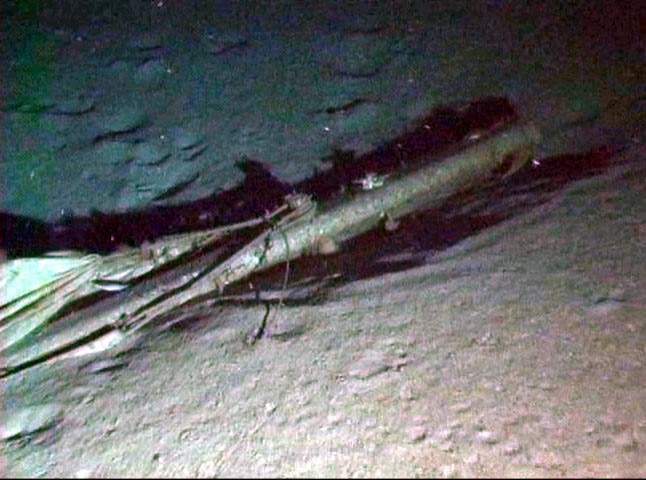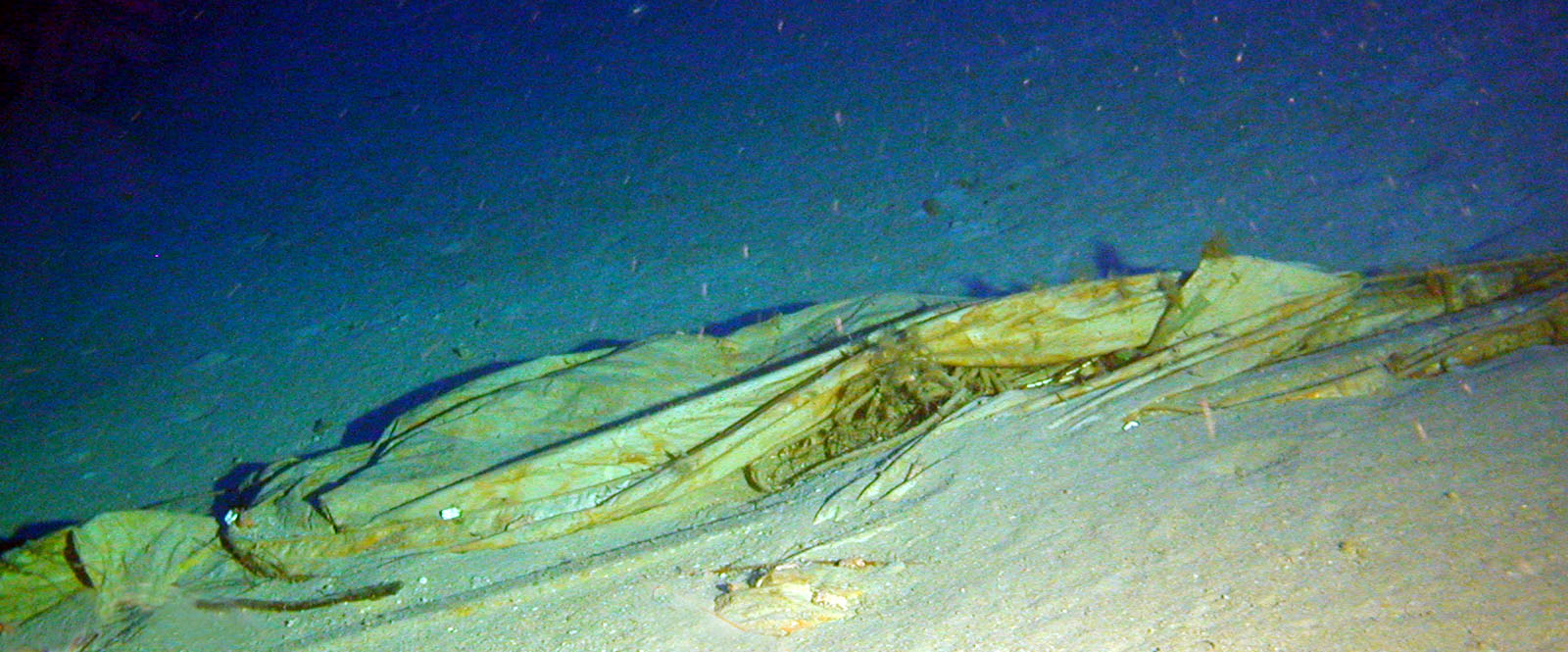 HURL Artifact No.
SBB-8
*Denotes approximations and speculations
Name:
Unknown
Lost:
Unknown
Artifact Type:
Sailboat Equipment
Found:
23-Aug-04
Nationality:
*USA
Dive No:
PV-557
Class or Make:
Unknown
Location:
Defensive Sea Area
Model:
Unknown
Depth (m):
198m
Purpose:
Wind Power
HURL crew:
Kerby, Cremer, Van Tilburg
Serial Number:
Unknown
Additional Dives:
Built/Launched:
Modern
Length:
*25'
Width:
*6"
Height:
n/a
Circumstance of Loss:
*Lost
Crew Personnel/Position:
n/a
Reason of Loss:
*Accidentally
Crew Survivals/Fatalities:
n/a
Artifact History:
Unknown
Artifact Condition:
Unknown
Additional Information:
Mast is lying flat on the seabed with the bottom end slightly off bottom in a small scour depression. The upper end of the mast is half buried. The sail is still connected to the mast by lines. It looks as though the sail may also be bundled.