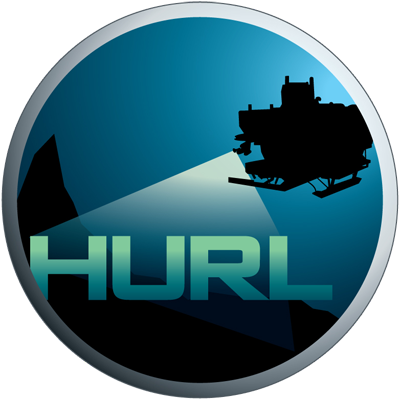 Hawaii Undersea Research Laboratory Archive
IN THE SCHOOL OF OCEAN AND EARTH SCIENCE AND TECHNOLOGY AT THE UNIVERSITY OF HAWAI'I AT MANOA
SBB-7: Steel Barge (dilapidated)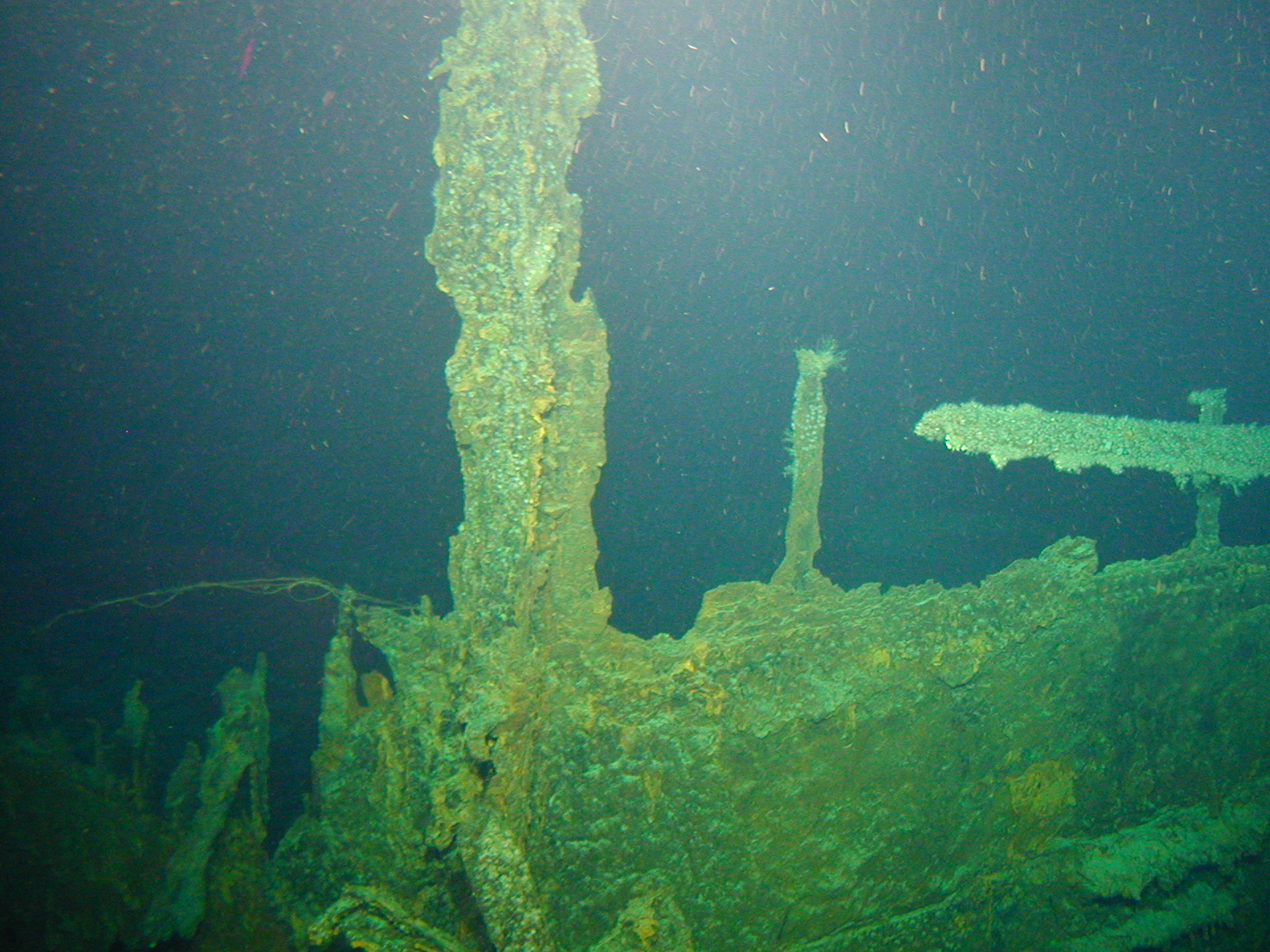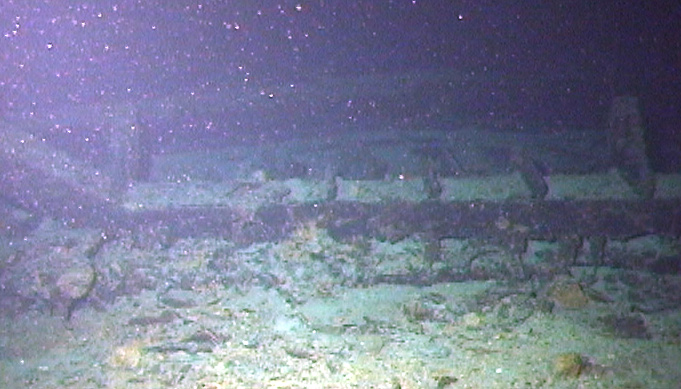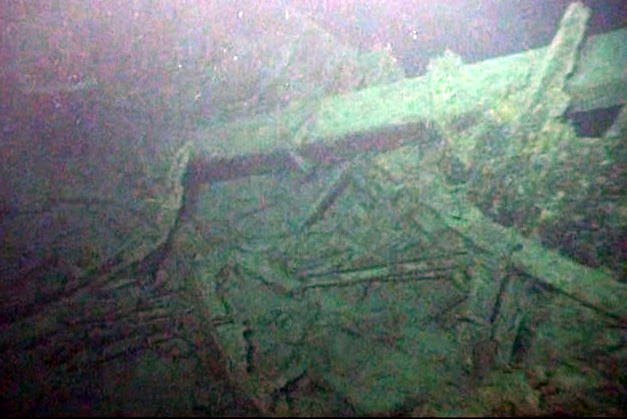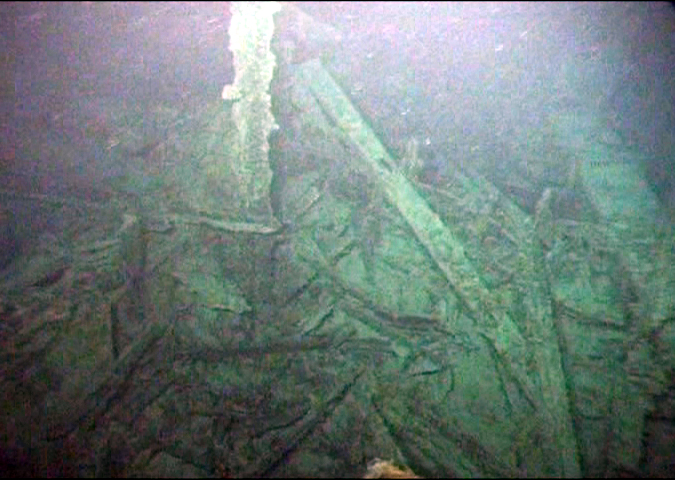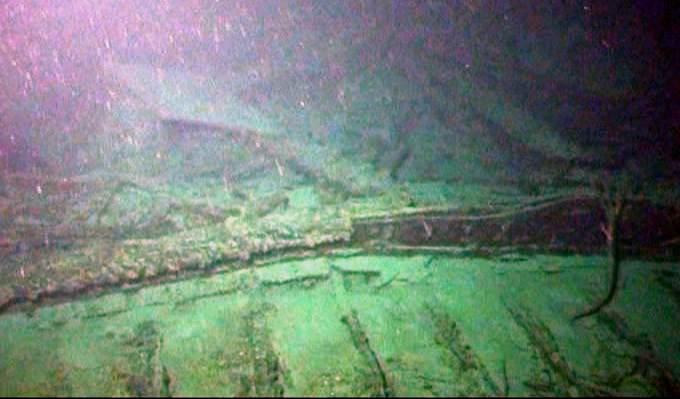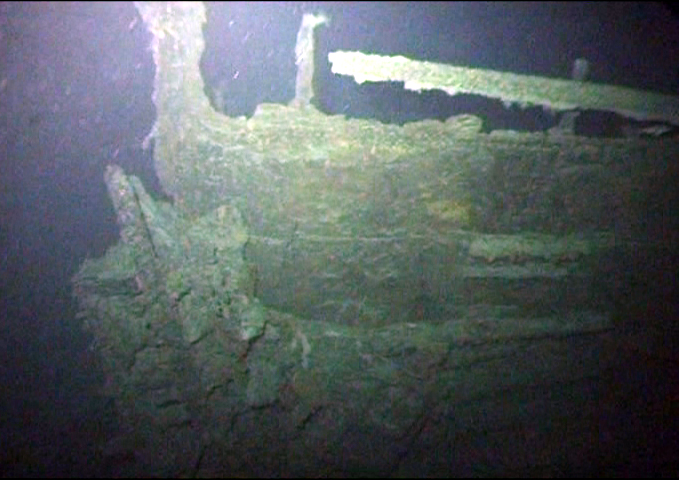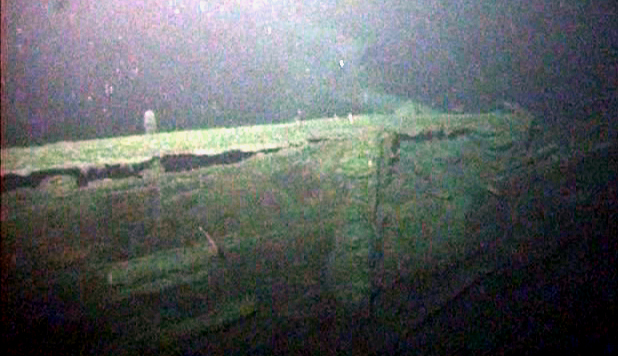 HURL Artifact No.
SBB-7
*Denotes approximations and speculations
Name:
Unknown
Lost:
Unknown
Artifact Type:
Barge
Found:
30-Aug-03
Nationality:
USA
Dive No:
PIV-089
Class or Make:
Steel
Location:
Defensive Sea Area
Model:
Unknown
Depth (m):
333m
Purpose:
*Construction or Material Transport
HURL crew:
T. Kerby, S. Price
Serial Number:
Unknown
Additional Dives:
PIV-129/PV-604
Built/Launched:
Unknown
Length:
130'
Width:
60'
Height:
*30'
Circumstance of Loss:
Unknown
Crew Personnel/Position:
n/a
Reason of Loss:
Unknown
Crew Survivals/Fatalities:
n/a
Artifact History:
Unknown
Artifact Condition:
Barge is in serious decay. One end has heavy debris beyond the barge's walls where possibly a living and conning structure was attached. The barge walls have a number of upright supports spaced around it, as well as a number on the interior deck. One end has a large boiler on the deck which does not appear to be a part of the vessel.
Additional Information:
The initial discovery dive did not survey the wreck site as visibility was poor and the point of contact on the barge hazardous. A more complete survey was conducted on the second visit to this site.