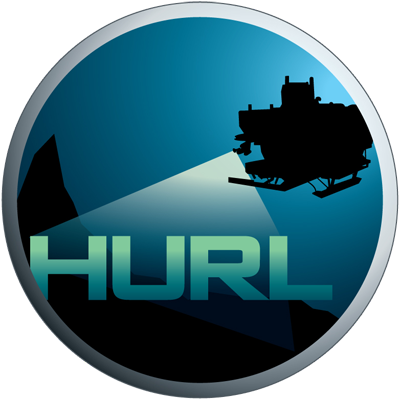 Hawaii Undersea Research Laboratory Archive
IN THE SCHOOL OF OCEAN AND EARTH SCIENCE AND TECHNOLOGY AT THE UNIVERSITY OF HAWAI'I AT MANOA
SBB-5: Patrol Craft USS PC-578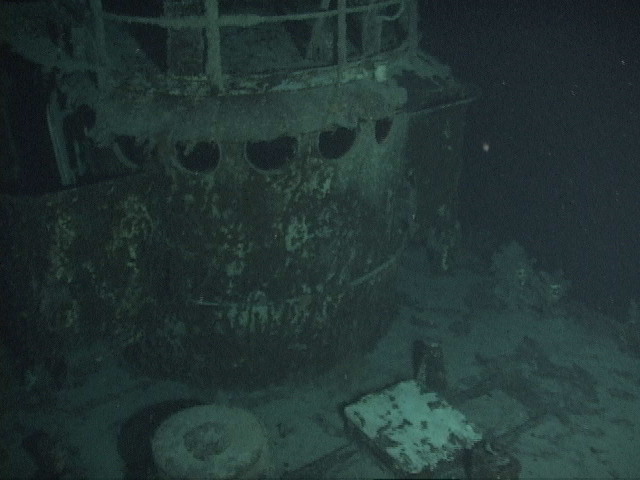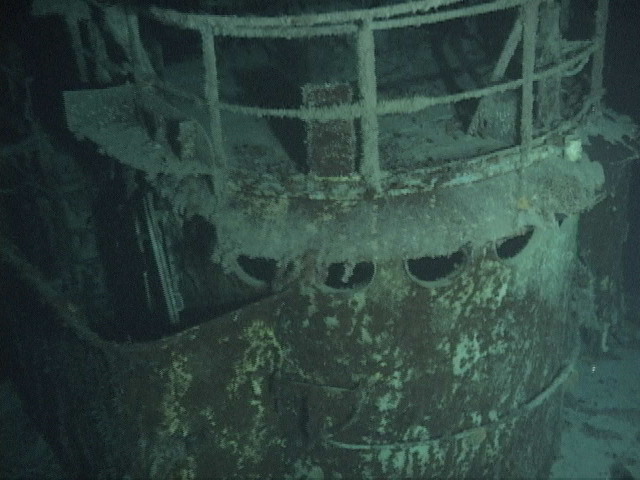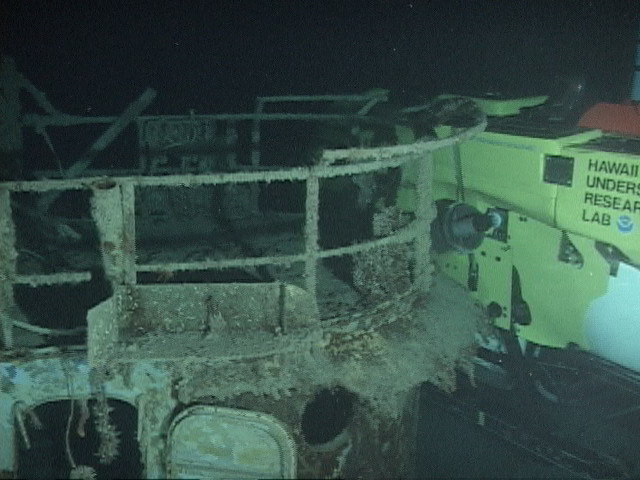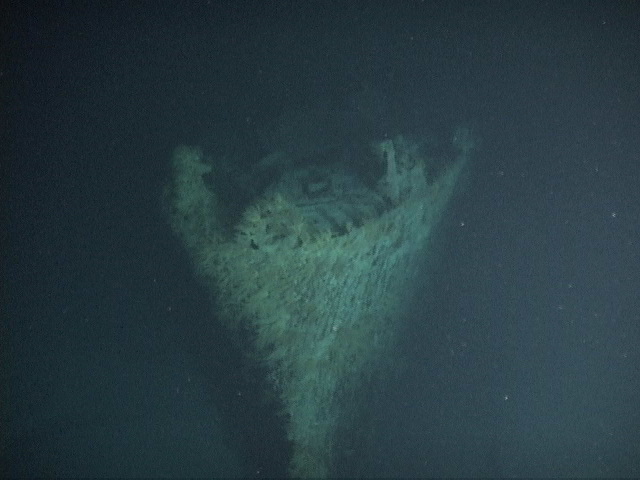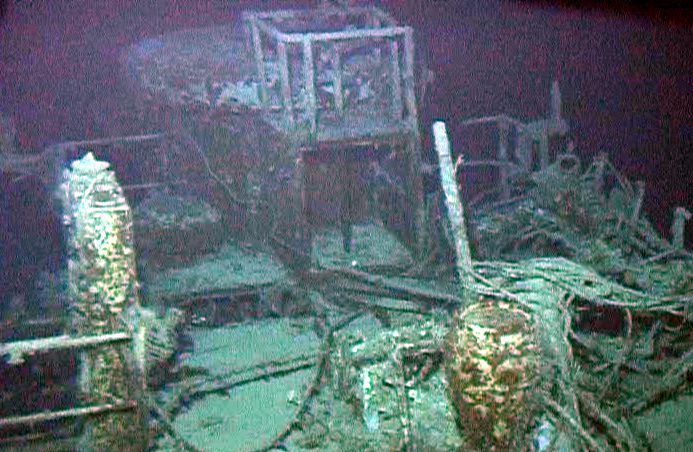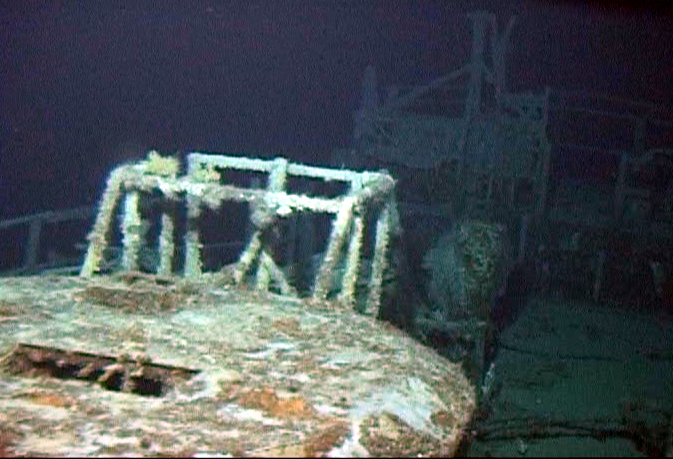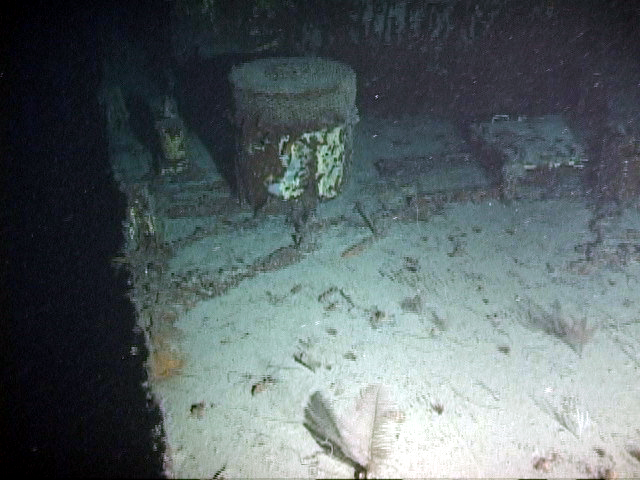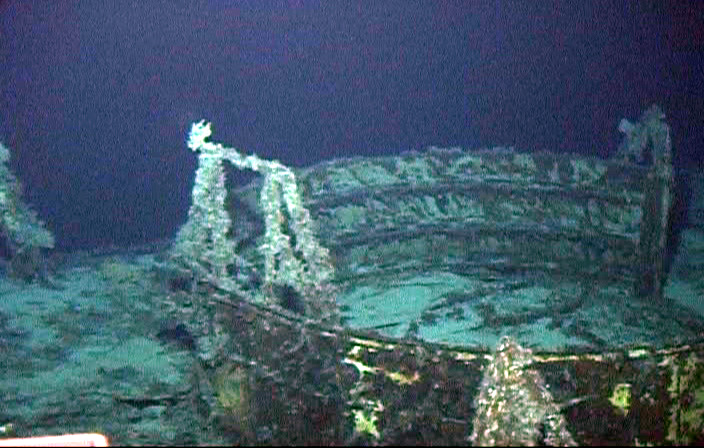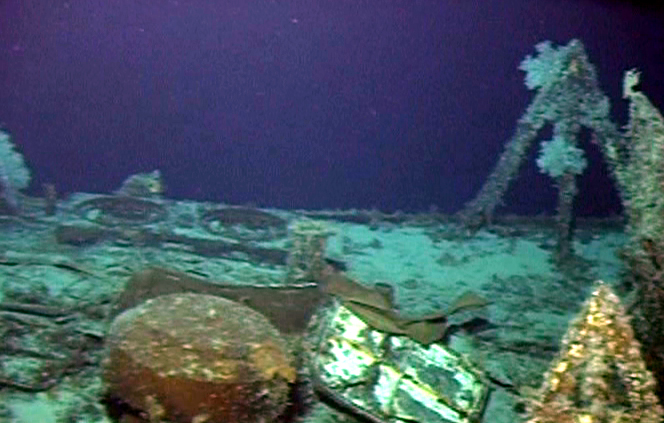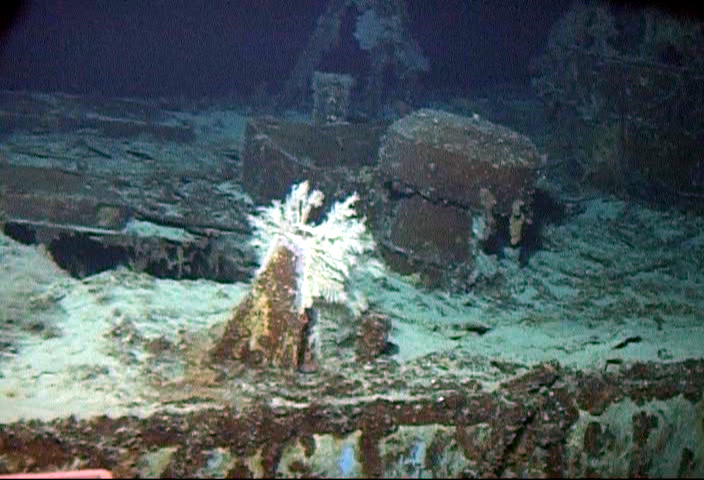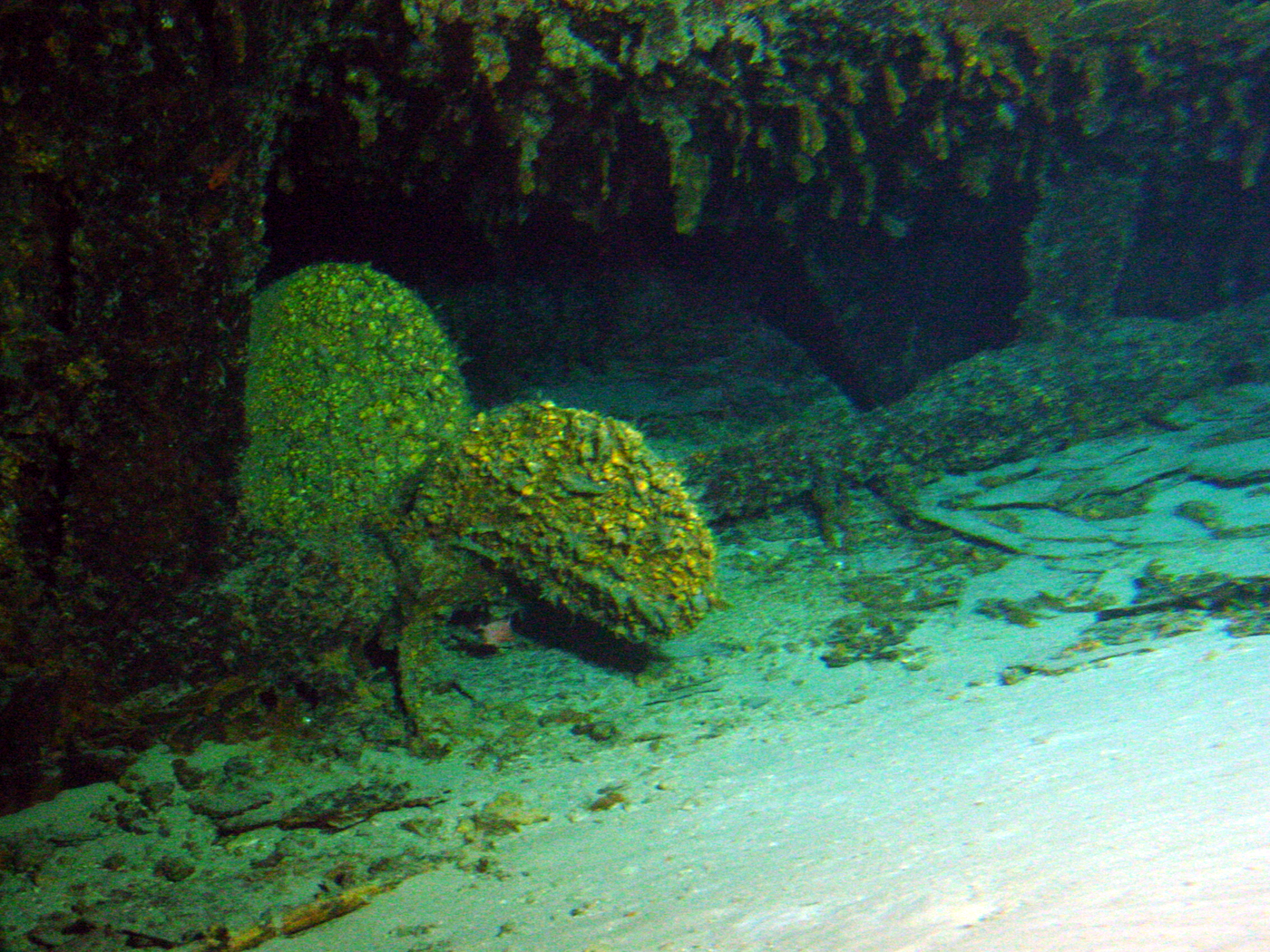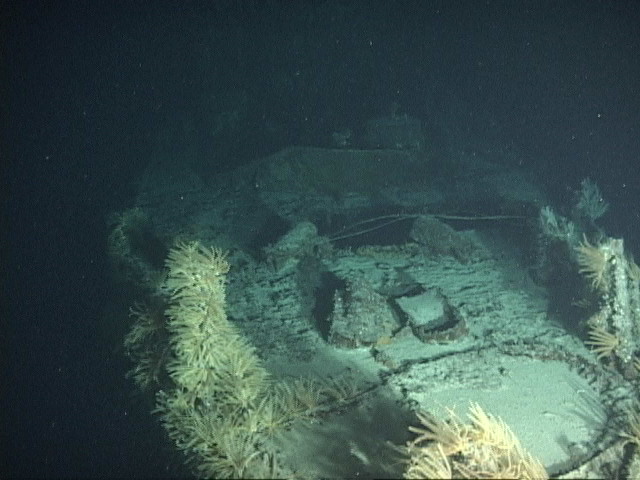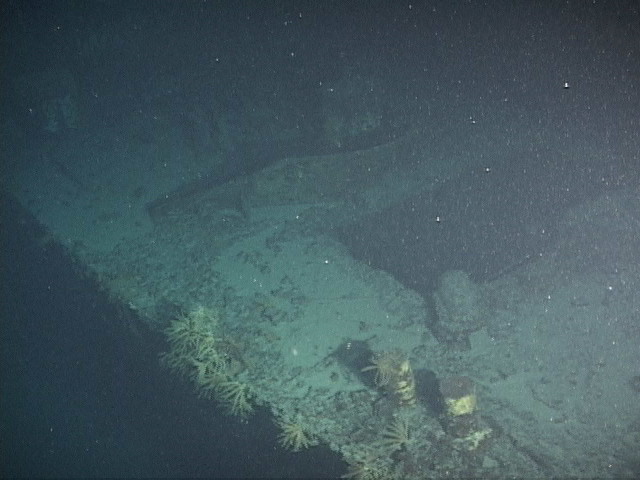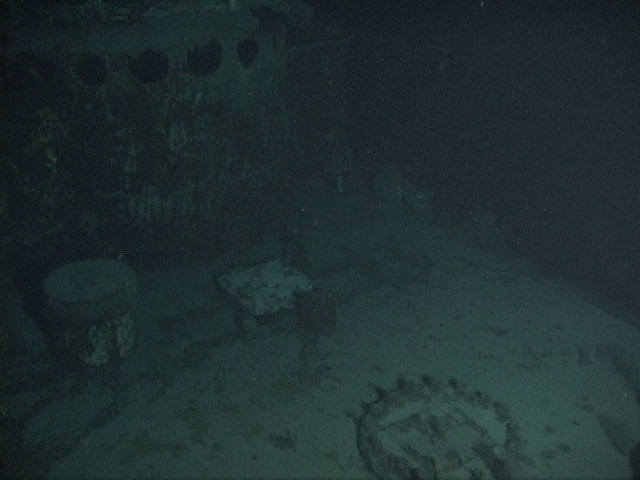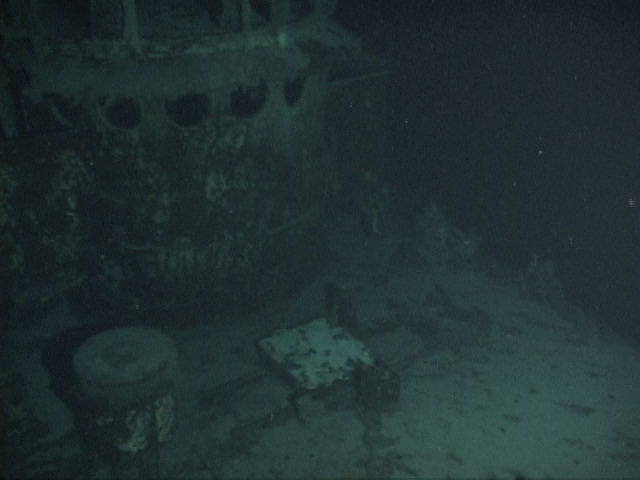 HURL Artifact No.
SBB-5
*Denotes approximations and speculations
Name:
USS PC-578
Lost:
After April 14, 1948
Artifact Type:
Patrol Craft/Patrol Control Craft
Found:
24-Aug-02
Nationality:
USA
Dive No:
PIV-039/PV-492
Class or Make:
PC-461 Class
Location:
Kewalo
Model:
Submarine Chaser
Depth (m):
394m
Purpose:
Amphibious Control Vessel
HURL crew:
T. Kerby, S. Price; C. Holloway, C. Kelley, R. Shackleford
Serial Number:
PC-578
Additional Dives:
PV-512
Built/Launched:
15460
Length:
173' 8"
Width:
23'
Height:
10' 10"
Circumstance of Loss:
Scuttled
Crew Personnel/Position:
6 officers, 53 men
Reason of Loss:
Redundant after WW II
Crew Survivals/Fatalities:
n/a
Artifact History:
Built by the Albina Engine and Machinery Works, Portland, OR. Assigned to the Asiatic-Pacific theater. Served at Leyte landings, assault and occupation of Okinawa Gunto, and the Navy occupation service (Asia) until Nov. 1945. Was damaged in a collision at Iwo Jima with LSM-207 on Feb 24, 1945. Was the "White" beach control vessel at Hagushi beach in April 1945.
Artifact Condition:
Ship is in excellent condition. Although stripped of it's armament, it is largely still intact. No apparent major damage to the hull or superstructure. Propellers and shafts are present, as are most handrails forward. Some cabling on top aft of the bridge, but has very minimal loose debris. Numbers are visible on bow.
Additional Information:
Sold April 14, 1948 at Pearl Harbor, HI. Ship was converted to a Patrol Control Craft (PCC) in Aug 45', but hull number was not changed. It was not reverted back after the war as many PCC's were. PCC's were used for Amphibious landing operations. Extra personnel and communications equipment were added. Depth charges were removed to accommodate this.