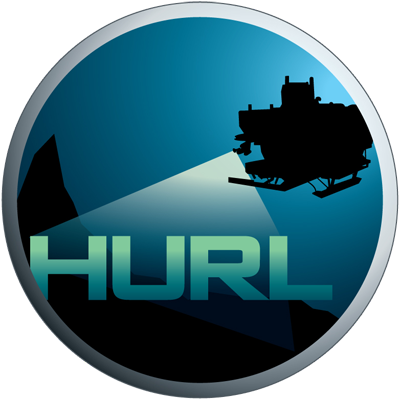 Hawaii Undersea Research Laboratory Archive
IN THE SCHOOL OF OCEAN AND EARTH SCIENCE AND TECHNOLOGY AT THE UNIVERSITY OF HAWAI'I AT MANOA
SBB-33: Small Vessel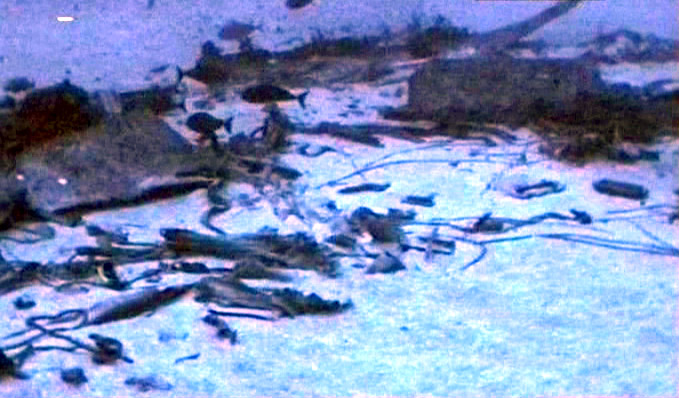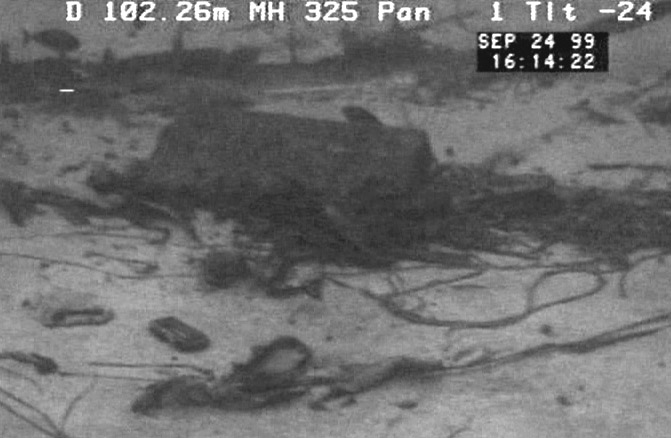 HURL Artifact No.
SBB-33
*Denotes approximations and speculations
Name:
Unknown
Lost:
Unknown
Artifact Type:
Small Vessel
Found:
24-Sep-99
Nationality:
Unknown
Dive No:
R-062
Class or Make:
Unknown
Location:
Mokapu Pt.
Model:
Wooden
Depth (m):
93m
Purpose:
Unknown
HURL crew:
Taylor, Greeson
Serial Number:
Unknown
Additional Dives:
Built/Launched:
Unknown
Length:
*35'
Width:
Unknown
Height:
Unknown
Circumstance of Loss:
*Sank
Crew Personnel/Position:
Unknown
Reason of Loss:
Unknown
Crew Survivals/Fatalities:
Unknown
Artifact History:
Artifact was breifly filmed as an ROV passed near it in 1999. At the time it was identified as and aircraft debris field and thought to be relocated this site and after a thourogh survey determined that it was actually a small vessel.associated with another TBF Avenger nearby. In 2019 the R/V Petrel working with archaeologists searching for MIA's
Artifact Condition:
Debris was scattered all over the area and took several passes before a "lack of airplane parts" ruled it out as an aircraft. Finally some small portholes were seen on the seabed and eventually an engine block shaft and propeller were recognized. There were also several coils of rope that finally led to the identification of this site actually being a vessel.
Additional Information:
A HURL representative was aboard the Research Vessel Petrel as "local knowledge" when this site was relocated as well as a survey to the nearby TBF Avenger.