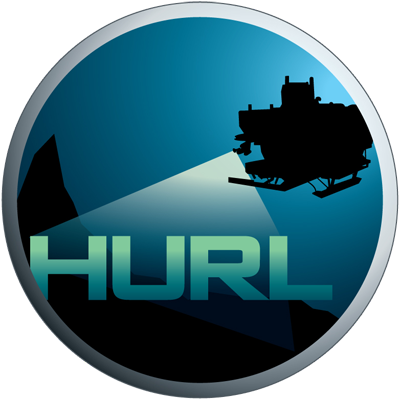 Hawaii Undersea Research Laboratory Archive
IN THE SCHOOL OF OCEAN AND EARTH SCIENCE AND TECHNOLOGY AT THE UNIVERSITY OF HAWAI'I AT MANOA
SBB-30: Freighter William B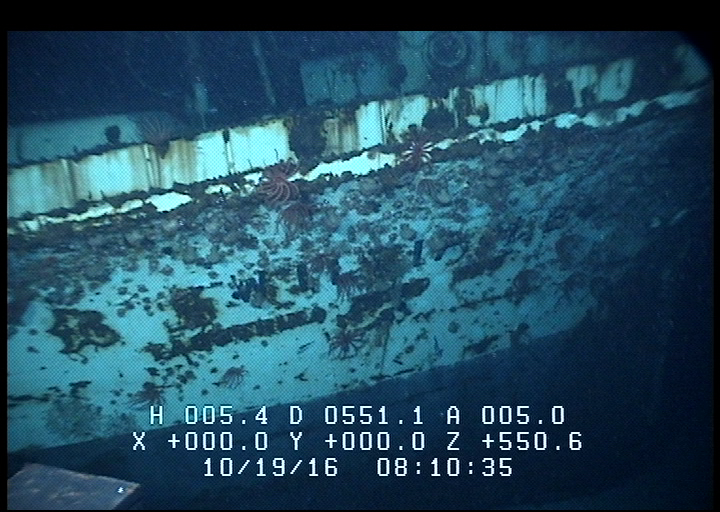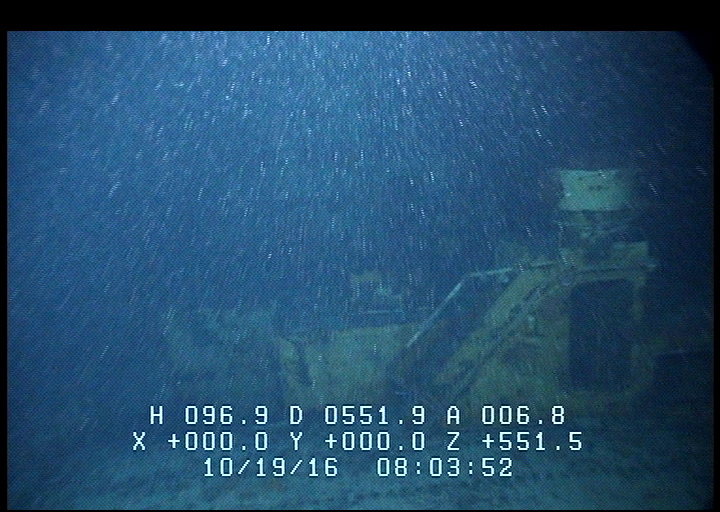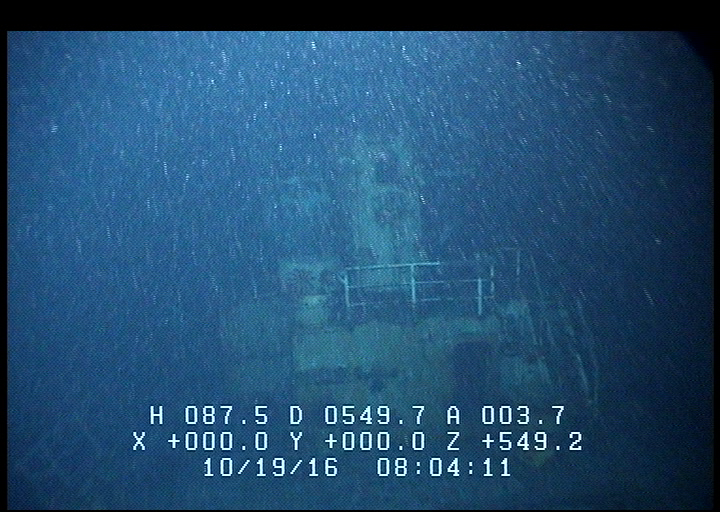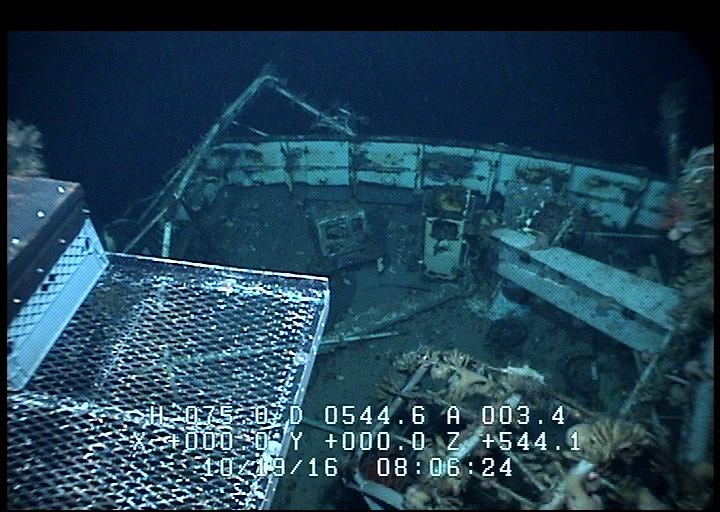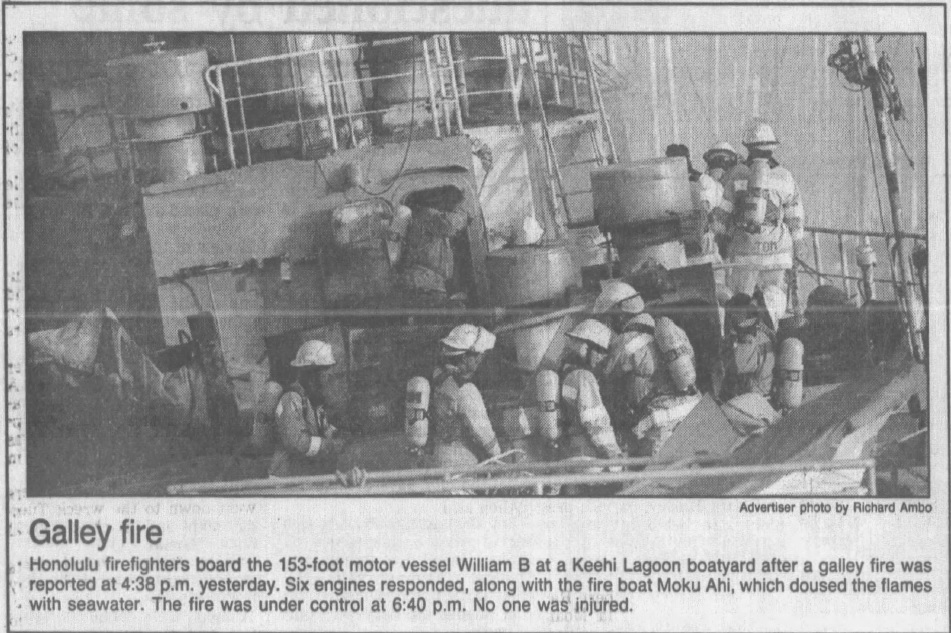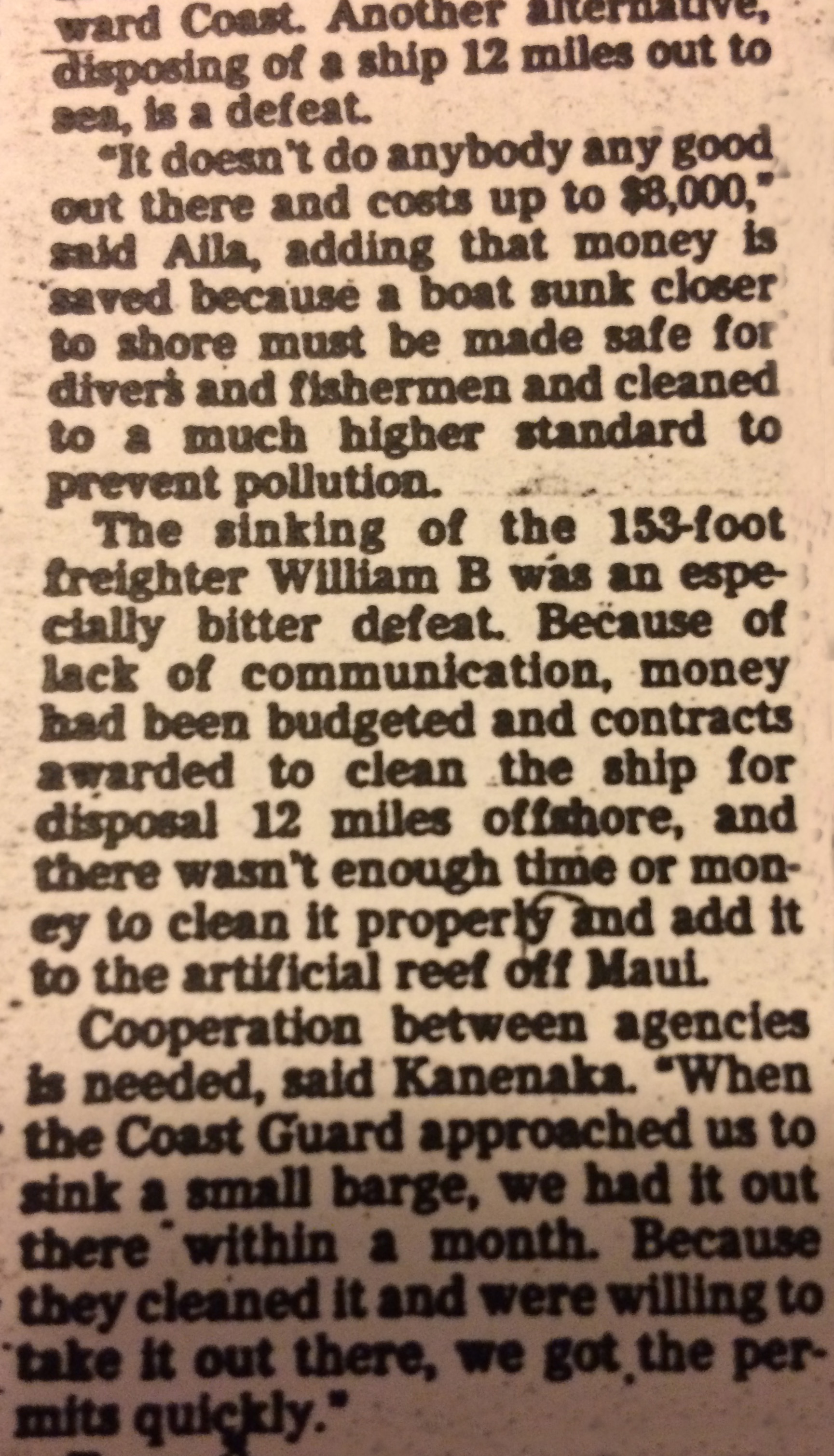 HURL Artifact No.
SBB-30
*Denotes approximations and speculations
Name:
William B
Lost:
After March 1994
Artifact Type:
Ship
Found:
19-Oct-16
Nationality:
Unknown
Dive No:
PV-866
Class or Make:
Unknown
Location:
South Oahu
Model:
Freighter
Depth (m):
555m
Purpose:
Transport Cargo
HURL crew:
T. Kerby, B. Rourke, J. Schiff
Serial Number:
Unknown
Additional Dives:
Built/Launched:
Unknown
Length:
153'
Width:
23'
Height:
Unknown
Circumstance of Loss:
Disposal at sea beyond 12 miles.
Crew Personnel/Position:
n/a
Reason of Loss:
No Ownership. Seized by State of Hawaii. Unable to sell.
Crew Survivals/Fatalities:
n/a
Artifact History:
Purchased by Nathaniel Andraded who intended to refurbish from a fishing boat to a cargo vessel to the Marshall Islands. On August 4, 1993 the ship caught fire at pier 60. The owner eventually ran out of money and left the islands. The state seized the vessel for non-payment of wharf age fees on February 28, 1994. A month later 350 containers of paint and solvent were found dumped into Keehi Lagoon and were later traced back to having come from the William B.
Artifact Condition:
The ship is in good condition. There is no sign of any damage from sinking. Deck hatch is open. The observation deck on top has toppled over. There is a large winch near the bow and a very large hold forward of the bridge. There is no debris on seabed in the area. The ship's name is clearly legible near the bow, but the home port underneath is largely unreadable.
Additional Information:
The ship was originally intended to be sunk as an artificial reef off Maui that would benefit fishermen and divers, however it was only budgeted with enough money for cleaning and safety standards sufficient for disposal at 12 miles offshore.