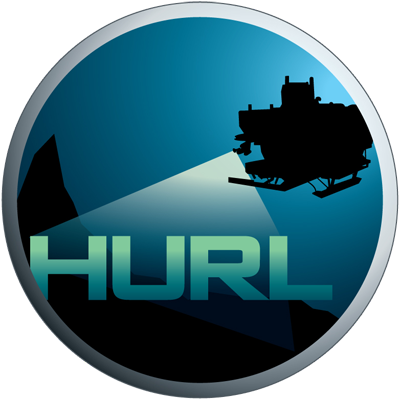 Hawaii Undersea Research Laboratory Archive
IN THE SCHOOL OF OCEAN AND EARTH SCIENCE AND TECHNOLOGY AT THE UNIVERSITY OF HAWAI'I AT MANOA
SBB-3: Ship crows nest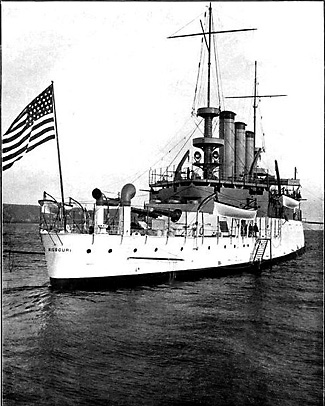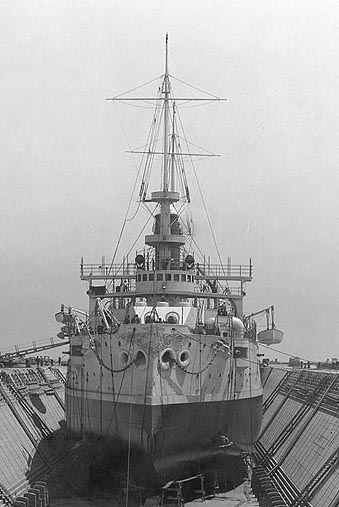 HURL Artifact No.
SBB-3
*Denotes approximations and speculations
Name:
Unknown
Lost:
Unknown
Artifact Type:
Ship Debris
Found:
28-Aug-03
Nationality:
*USA
Dive No:
PIV-087
Class or Make:
n/a
Location:
Defensive Sea Area
Model:
n/a
Depth (m):
115m
Purpose:
Observation
HURL crew:
Kerby, Wollerman
Serial Number:
n/a
Additional Dives:
Built/Launched:
Unknown
Length:
*40'
Width:
*10'
Height:
*10'
Circumstance of Loss:
Unknown
Crew Personnel/Position:
n/a
Reason of Loss:
Unknown
Crew Survivals/Fatalities:
n/a
Artifact History:
*Possibly a lookout tower from a US warship.
Artifact Condition:
A mast and two "crow's nests" with 15' separation. Numerous heavy cables draped around the item. Light, hard marine growth. It is a single mast support with a diameter of roughly 2'. The observation containers are a half cup shape.
Additional Information:
The double nest towers are seen on the Battleships of the turn of the century era. Many of these were retrofitted with caged towers around 1910.