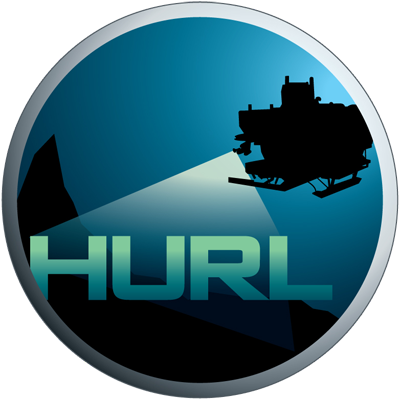 Hawaii Undersea Research Laboratory Archive
IN THE SCHOOL OF OCEAN AND EARTH SCIENCE AND TECHNOLOGY AT THE UNIVERSITY OF HAWAI'I AT MANOA
SBB-22: Gunboat USS Bennington PG-4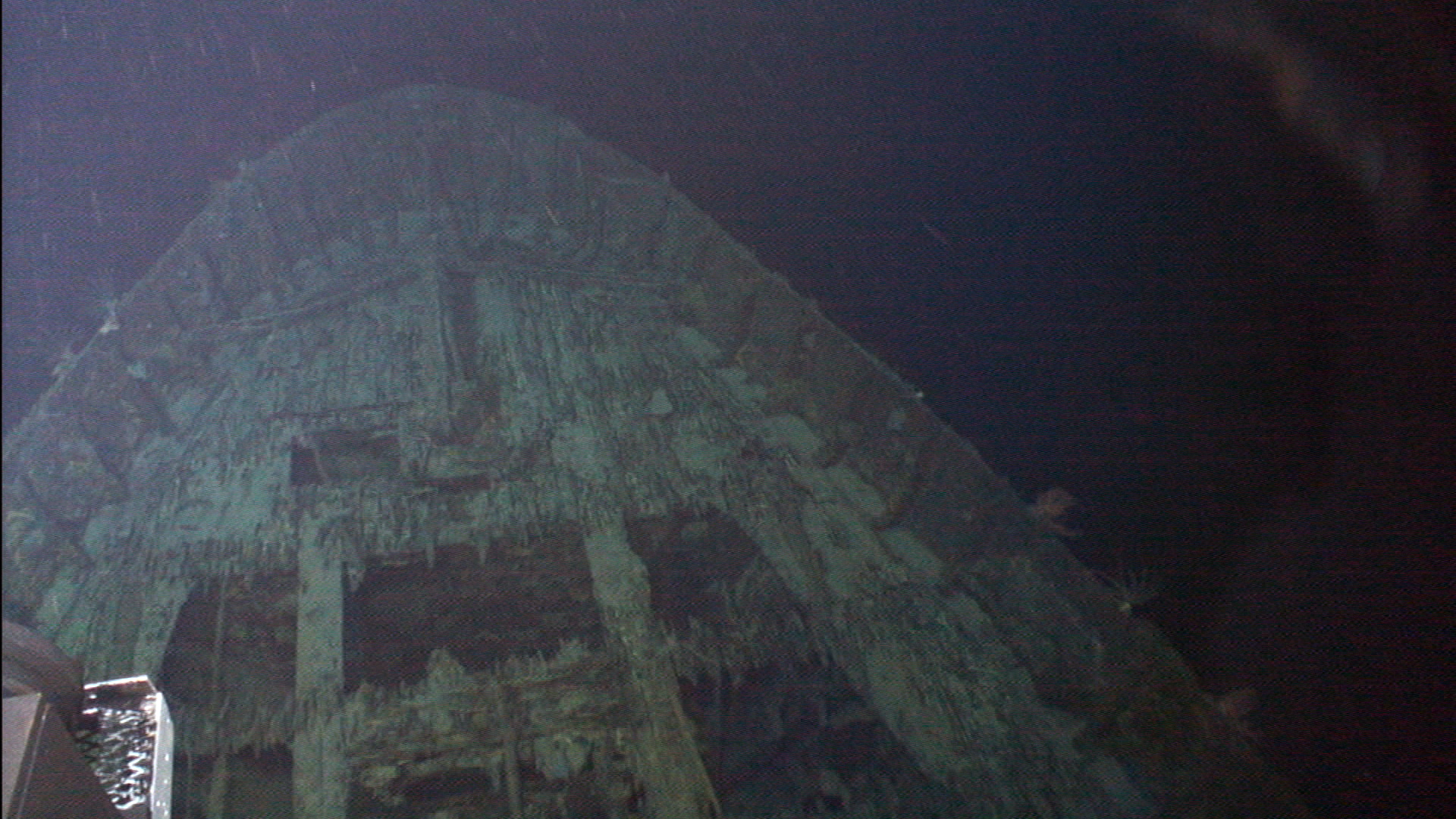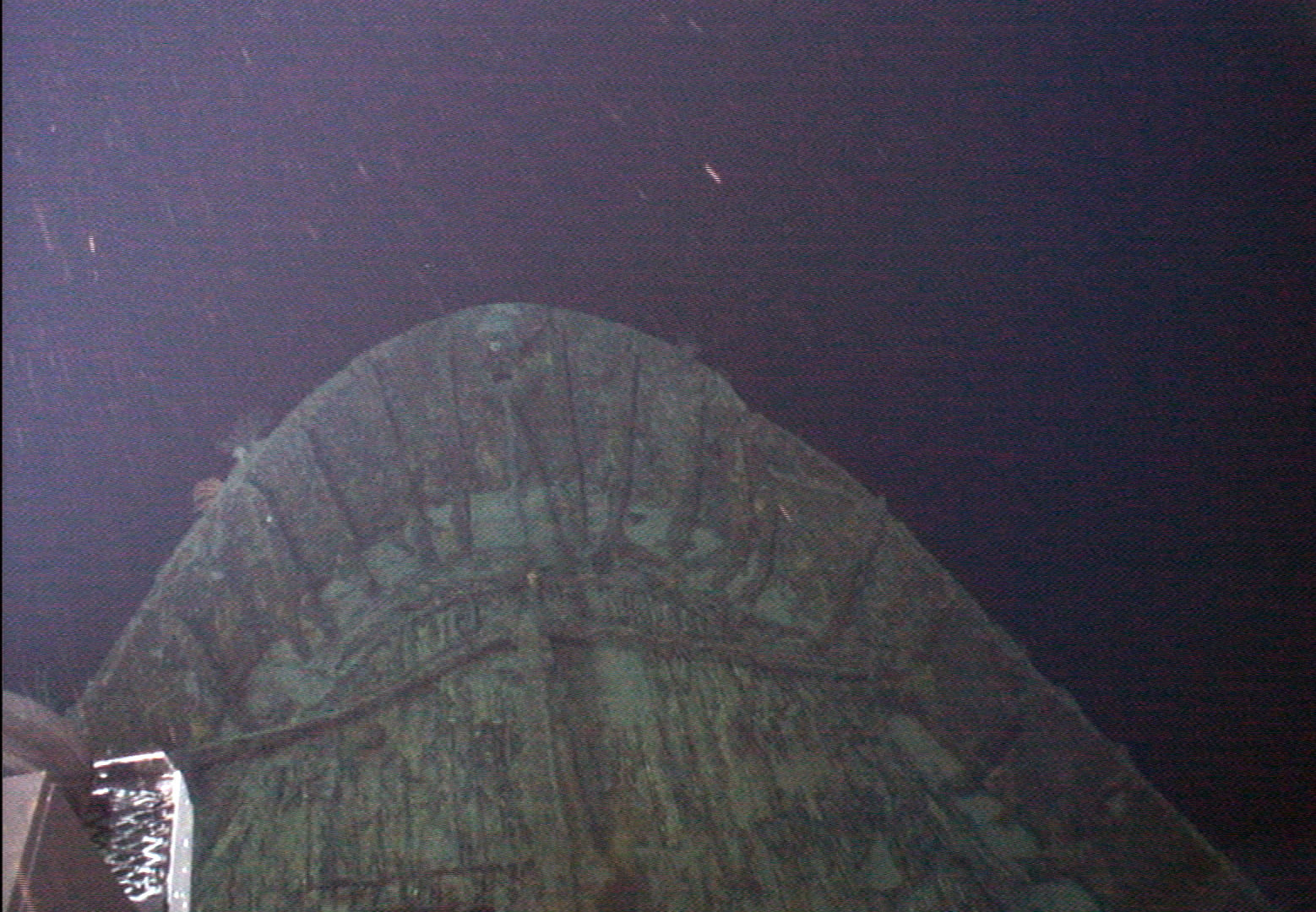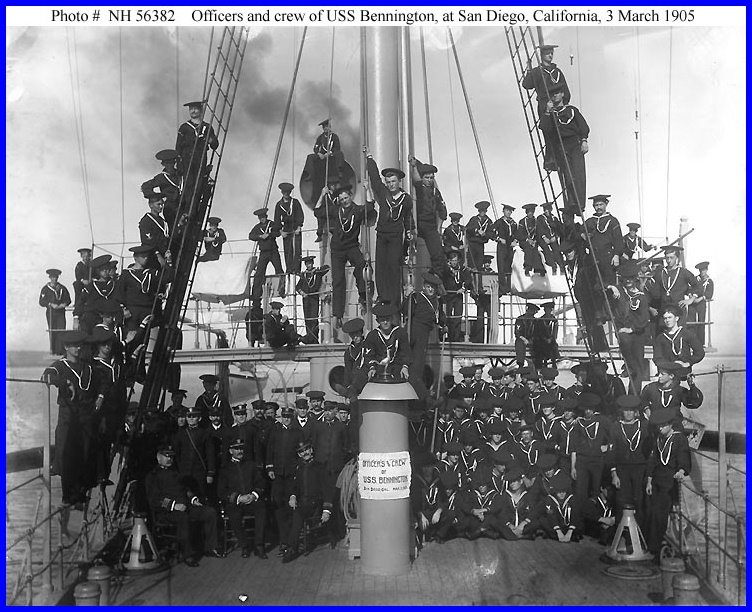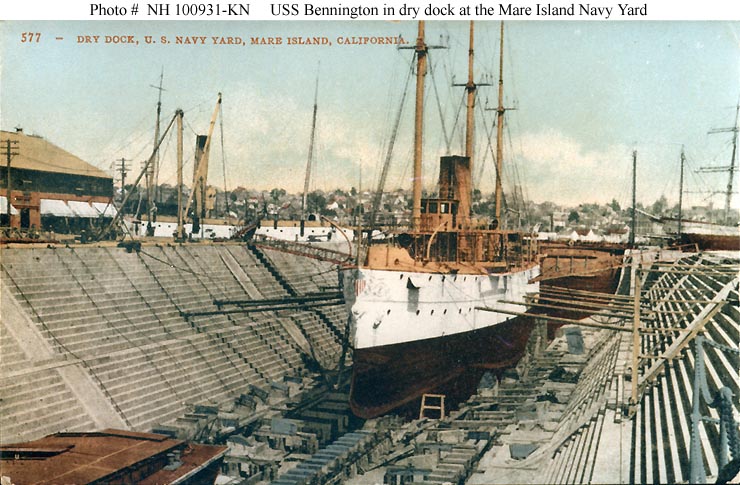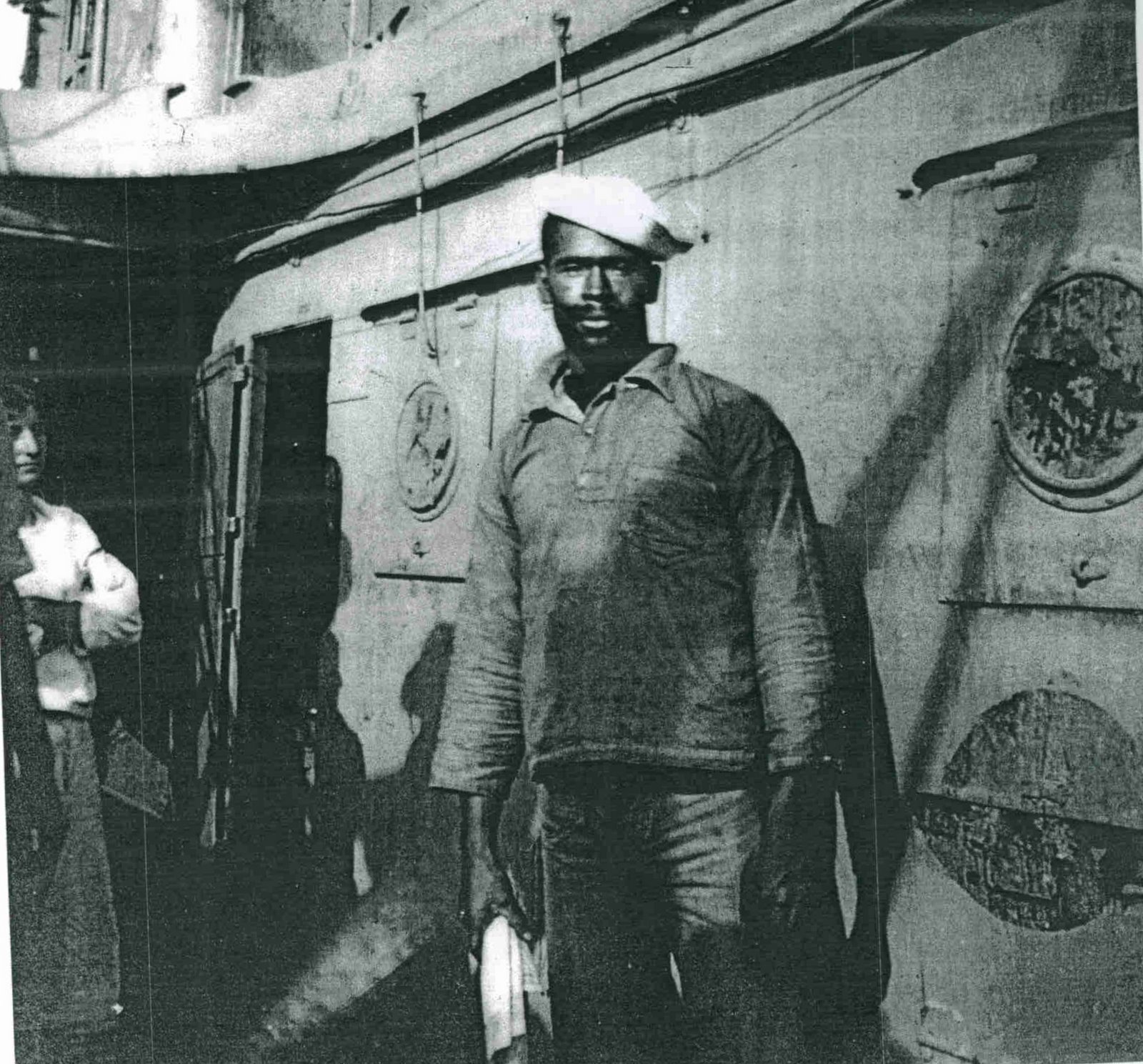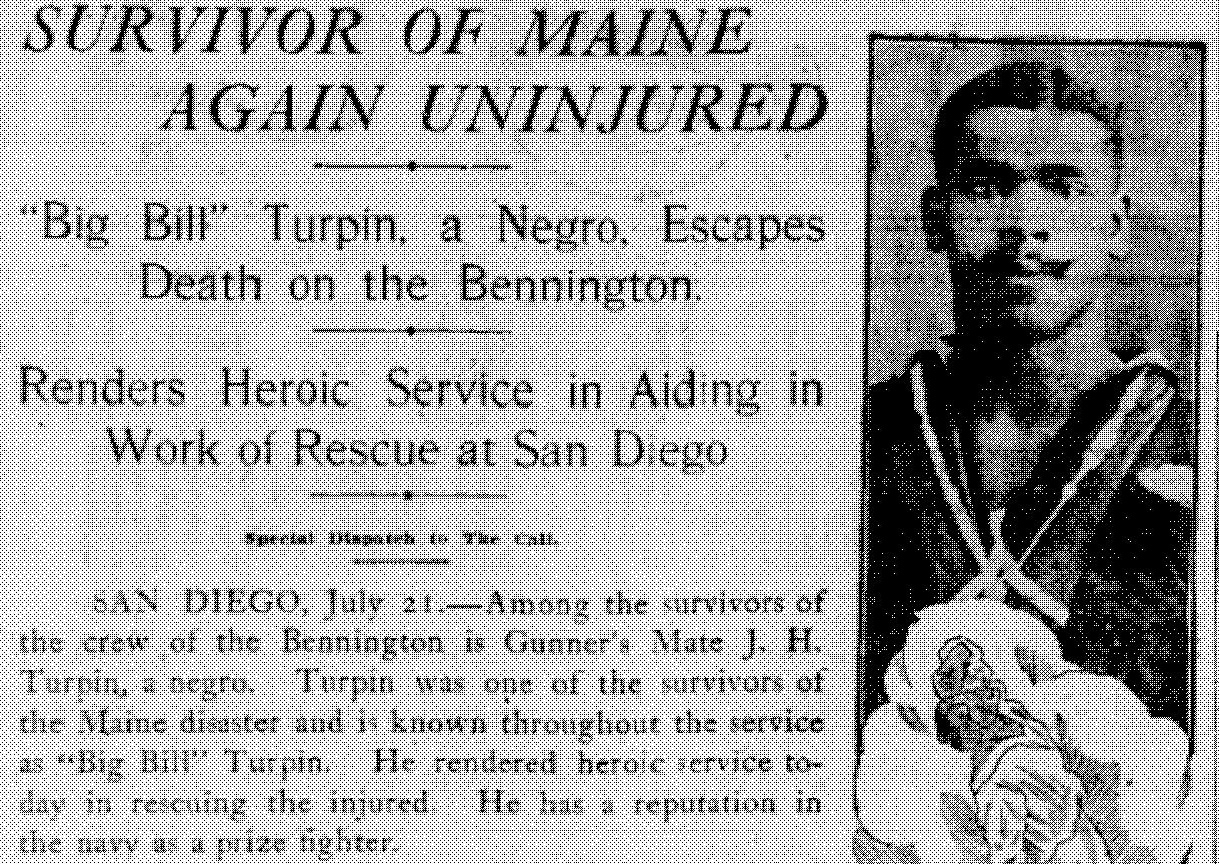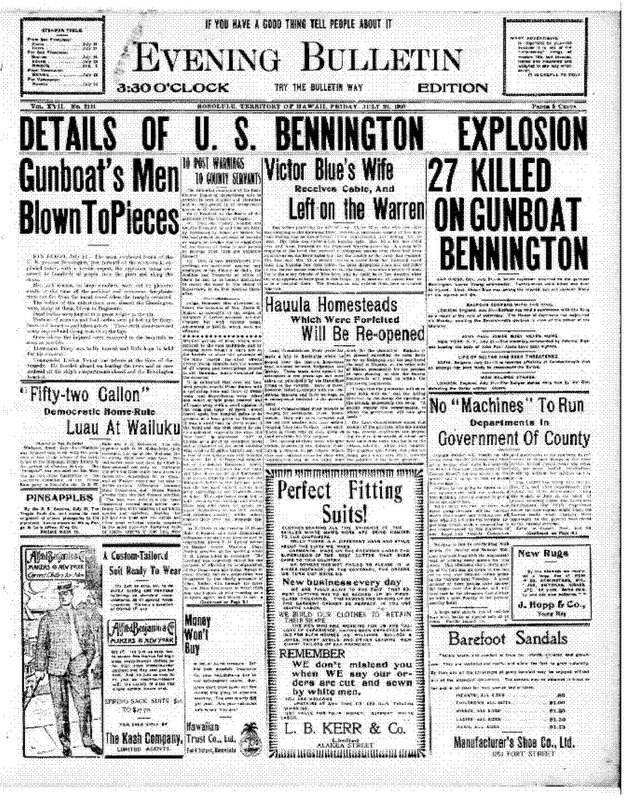 HURL Artifact No.
SBB-22
*Denotes approximations and speculations
Name:
USS Bennington
Lost:
December 16. 1924
Artifact Type:
Gunboat
Found:
12-Sep-11
Nationality:
USA
Dive No:
PV-768
Class or Make:
Yorktown
Location:
Diamond Head
Model:
Gunboat
Depth (m):
581m
Purpose:
Small Combat Vessel
HURL crew:
Kerby, Wollerman, Kelley
Serial Number:
PG-4
Additional Dives:
Built/Launched:
June 3, 1890; N.F. Palmer & Co, Chester, PA
Length:
244' 6"
Width:
36'
Height:
16' 7"
Circumstance of Loss:
Scuttled
Crew Personnel/Position:
197 Officers and Enlisted
Reason of Loss:
*Old Age
Crew Survivals/Fatalities:
(65 crewmen were killed in 1905 boiler explosion)
Artifact History:
One of only 3 of its class. It was originally white with 3 masts. It saw action in the Philippine-American War. The Bennington claimed Wake Island for the U.S. On July 21, 1905 it suffered a boiler explosion that killed 64 men and 1 officer. Nearly all of the crew was injured. It was one of the worst Naval peace time disasters, killing more men than the Navy lost in the Spanish-American war. Surviving crewman J.H. Turpin had also survived the explosion of the USS Maine in Havana. Turpin was the first black CPO in the US Navy. A 60' obelisk monument was erected in San Diego in 1908 to honor the men killed in the explosion. 11 Medal of Honors were awarded to men for "extraordinary heroism at the time of the explosion". From 1912 to 1924 the stripped vessel was used by Matson Navigation Co. as a water and molasses barge in Oahu.
Artifact Condition:
The ship's topside is mostly stripped clean. The winch on the bow is present as are holes that held the masts. Near the bow is a partially open access doorway. Much of the wooden decking is gone allowing viewing into the ship's interior. The rudder mechanism appears to be secured to prevent movement.
Additional Information:
Despite reports of crew misconduct, the investigation board determined the explosion was not due to negligence. As a Matson barge fitted with tanks it was able to carry 1000 tons of molasses and 400 tons of water plus a certain amount of freight.