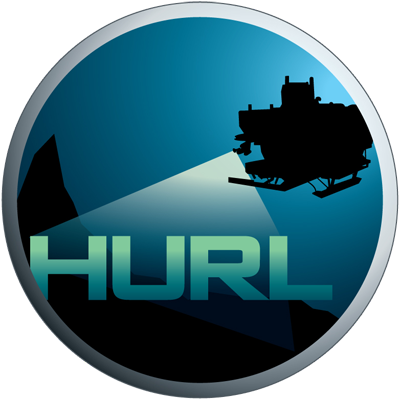 Hawaii Undersea Research Laboratory Archive
IN THE SCHOOL OF OCEAN AND EARTH SCIENCE AND TECHNOLOGY AT THE UNIVERSITY OF HAWAI'I AT MANOA
SBB-18: Sampan (dilapidated)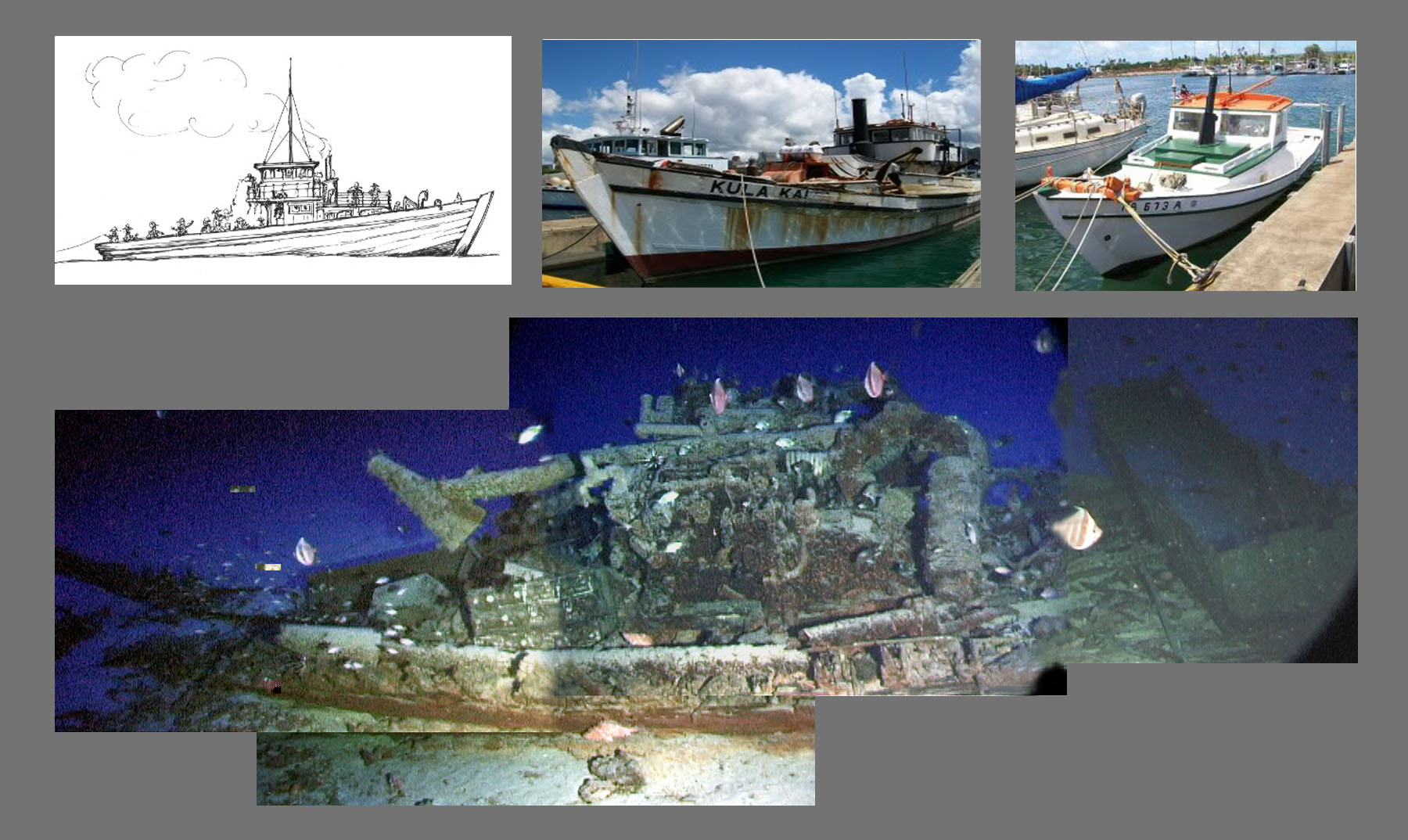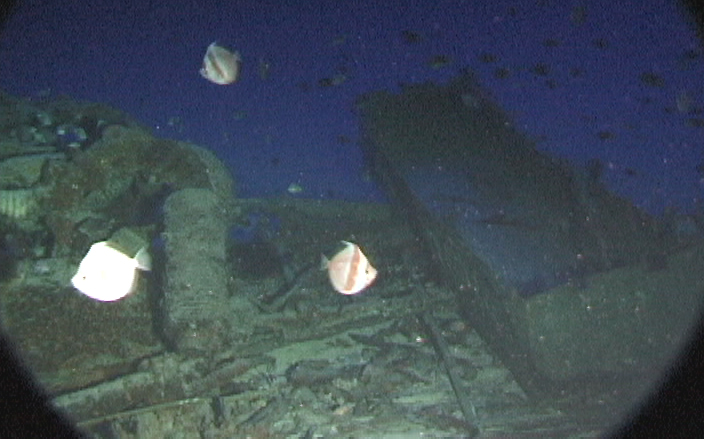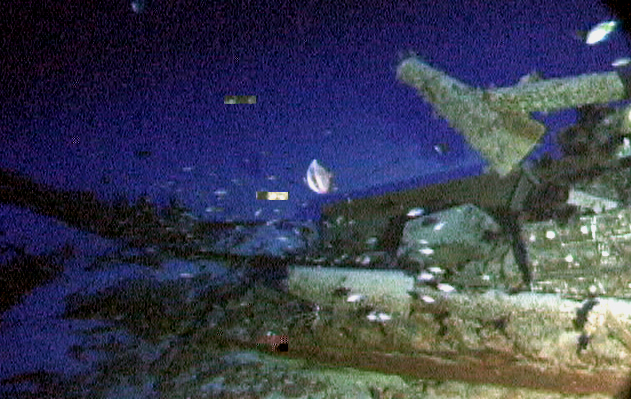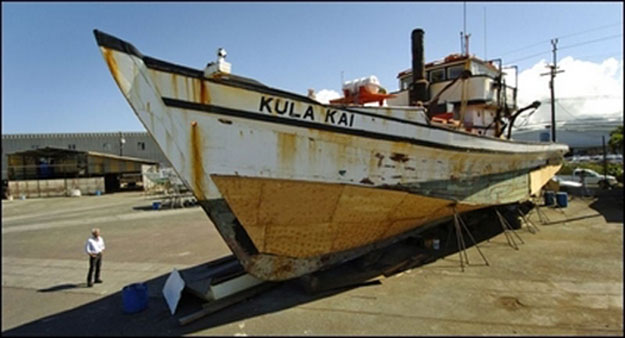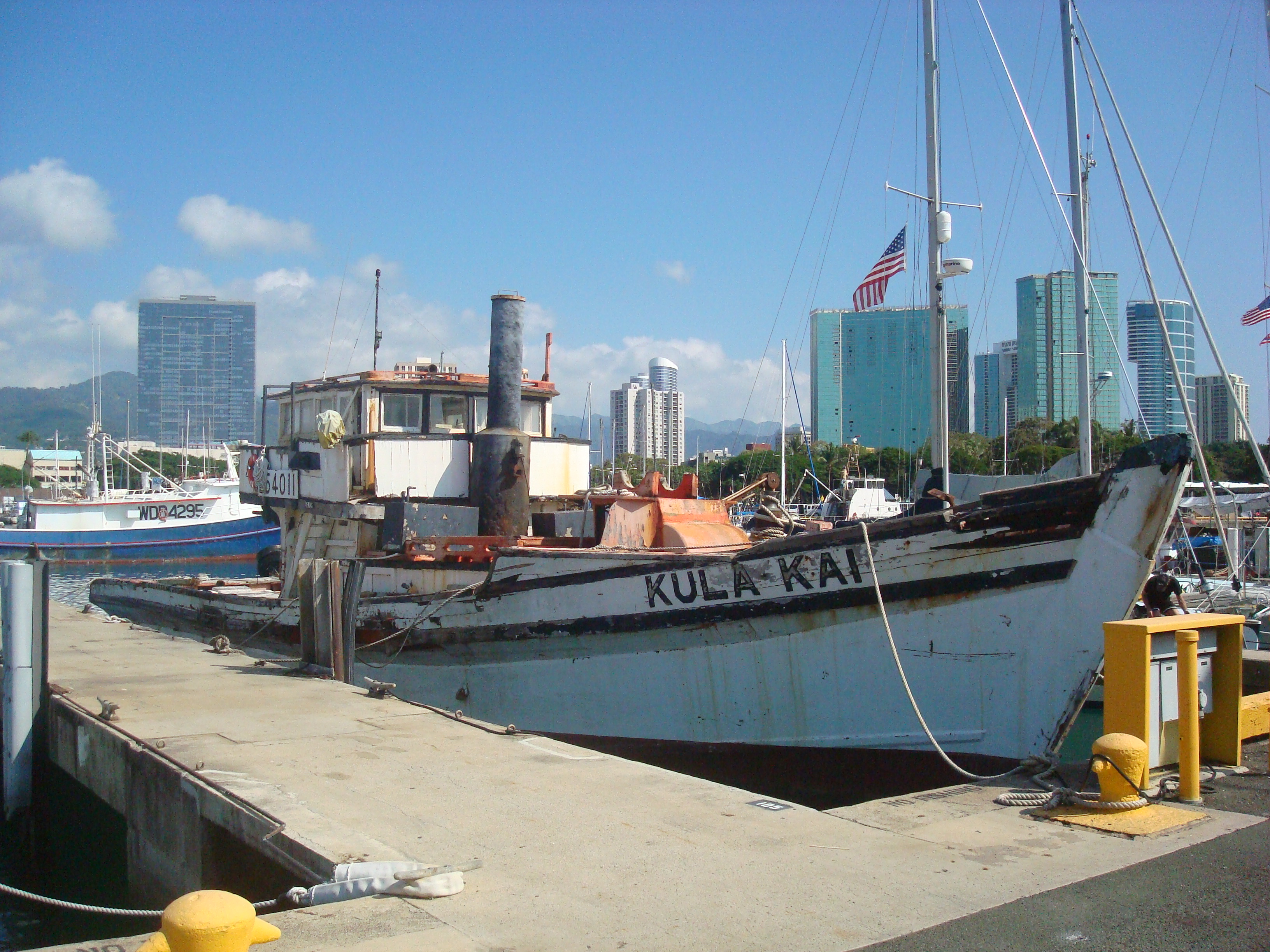 HURL Artifact No.
SBB-18
*Denotes approximations and speculations
Name:
Sampan
Lost:
Unknown
Artifact Type:
Light Vessel
Found:
16-Aug-98
Nationality:
*USA
Dive No:
PV-360
Class or Make:
*Sampan
Location:
Ewa
Model:
*Hawaiian
Depth (m):
219m
Purpose:
*Fishing
HURL crew:
T. Kerby, C. Holloway, B. Benumut
Serial Number:
Unknown
Additional Dives:
Built/Launched:
Unknown
Length:
*33'
Width:
*8'
Height:
*6'
Circumstance of Loss:
Unknown
Crew Personnel/Position:
Captain and 3 Crew
Reason of Loss:
Unknown
Crew Survivals/Fatalities:
Unknown
Artifact History:
*The sampan Diakoko Maru was lost at sea out of Kewalo pier in 1929. The 32B90 sank "off Oahu" in 1946 with 4 missing. There are likely several other sampans lost in the vicinity that were never recorded.
Artifact Condition:
The wooden hull and superstructure have deplete away. Only the engine survives, along with a trough-like hold on the stern. The general shape of the vessel can still be distinguished. The engines intake and exhaust piping are visible although the exhaust stack has fallen over. There are many fish around the wreckage.
Additional Information:
In 1899 Gorokichi Nakasugi brought the first Sampan to Hawaii on a steamer. Through the 1920's & 30's the vessels evolved from the Yamato-style sampan with square sails to diesel engines with cabins. However the distinctive shape carried on. In WWII many were confiscated because they were Japanese owned. The Navy purchased others to supplement a boat shortage. They added larger 3-cylinder engines and depth charge racks. After the war their numbers declined. Today only a handful survive.