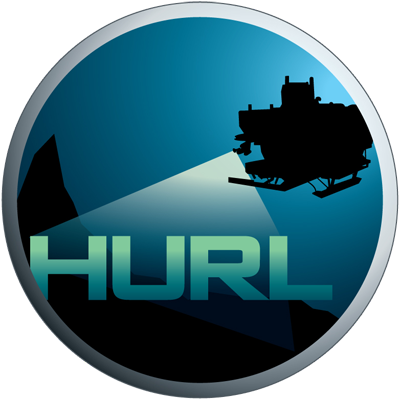 Hawaii Undersea Research Laboratory Archive
IN THE SCHOOL OF OCEAN AND EARTH SCIENCE AND TECHNOLOGY AT THE UNIVERSITY OF HAWAI'I AT MANOA
SBB-1: Sailboat Kualoa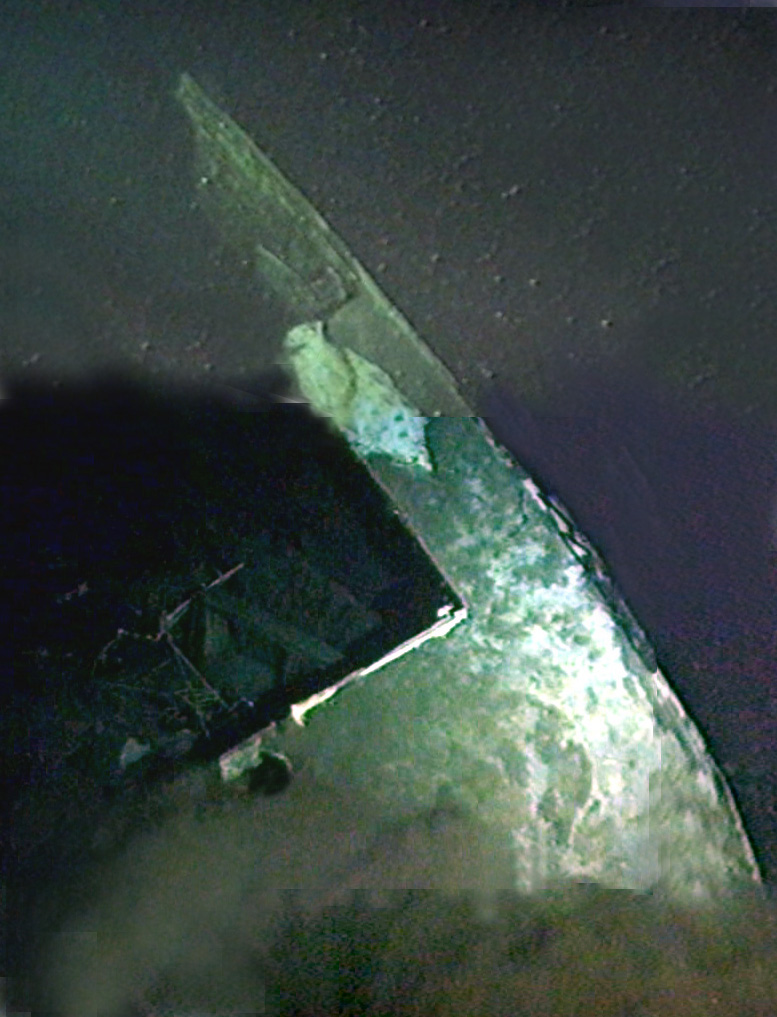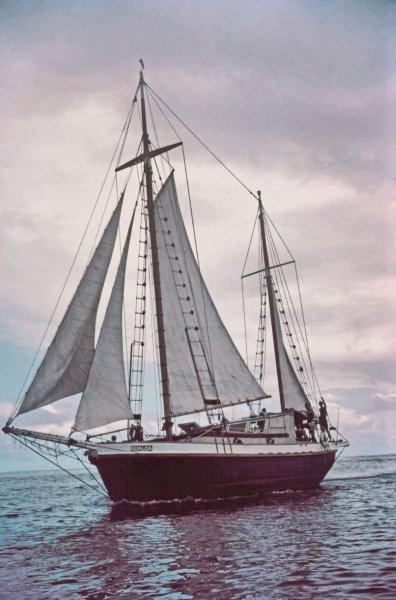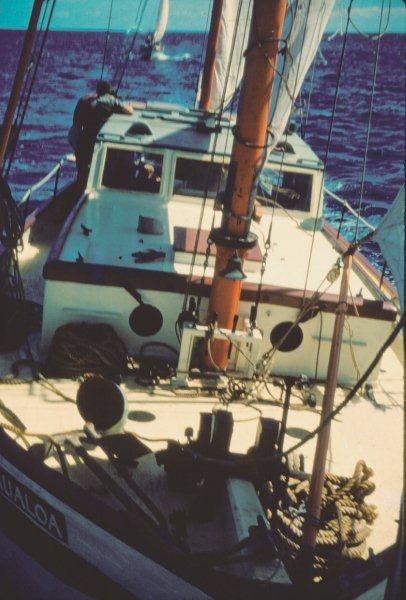 HURL Artifact No.
SBB-1
*Denotes approximations and speculations
Name:
Kualoa
Lost:
*1962-64
Artifact Type:
Sailboat
Found:
21-Sep-00
Nationality:
Territory of Hawaii, USA
Dive No:
PV-443
Class or Make:
Yacht
Location:
Defensive Sea Area
Model:
Yawl
Depth (m):
415m
Purpose:
Ocean Cruising
HURL crew:
T. Kerby, C Holloway
Serial Number:
Unknown
Additional Dives:
Built/Launched:
Built by Fred E. Truman; launched in June 1939
Length:
36'
Width:
*10'
Height:
*8'
Circumstance of Loss:
*Scuttled
Crew Personnel/Position:
Captain & 3-7 Crew
Reason of Loss:
*Decay
Crew Survivals/Fatalities:
Unknown
Artifact History:
Vessel was built by the Truman family at their Oahu home starting in the early 1930s and was finished in 1939. They sailed it for over 20 years including 10 years living aboard from 1949-59 while island hopping through the South Pacific. It was sold in the early 1960s. A former partner in the Kualoa lived aboard the vessel in the Ala Wai Harbor for 6 months starting February 1962. He sold his share and sailed to the mainland on another boat returning to Honolulu in 1964 and found the Kualoa was gone. The broker who originally sold the boat angrily did not want to discuss what became of it. The other owners were not proficient sailors and were worse at boat maintenance. He believes they may have stripped the vessel, scuttled it, and skipped town for Tahiti where they had been intent on sailing to when he had lived aboard with them.
Artifact Condition:
Vessel is lying on it's starboard side in poor condition. The name appears on the bow. The masts are missing as are most every other removable rigging and fasteners. Most of the vessel aft of the bow portion has pretty much deteriorated to rubble.
Additional Information:
There is no mention of the loss of the Kualoa among marine casualties in either Honolulu newspaper from 1962 to 1968.