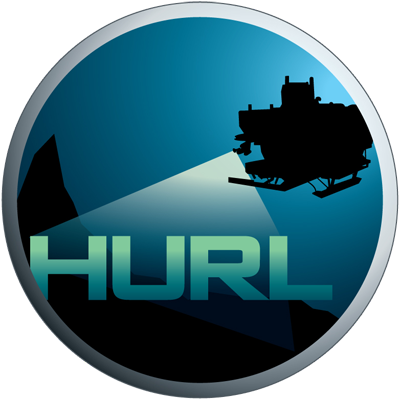 Hawaii Undersea Research Laboratory Archive
IN THE SCHOOL OF OCEAN AND EARTH SCIENCE AND TECHNOLOGY AT THE UNIVERSITY OF HAWAI'I AT MANOA
LC-14: DUWK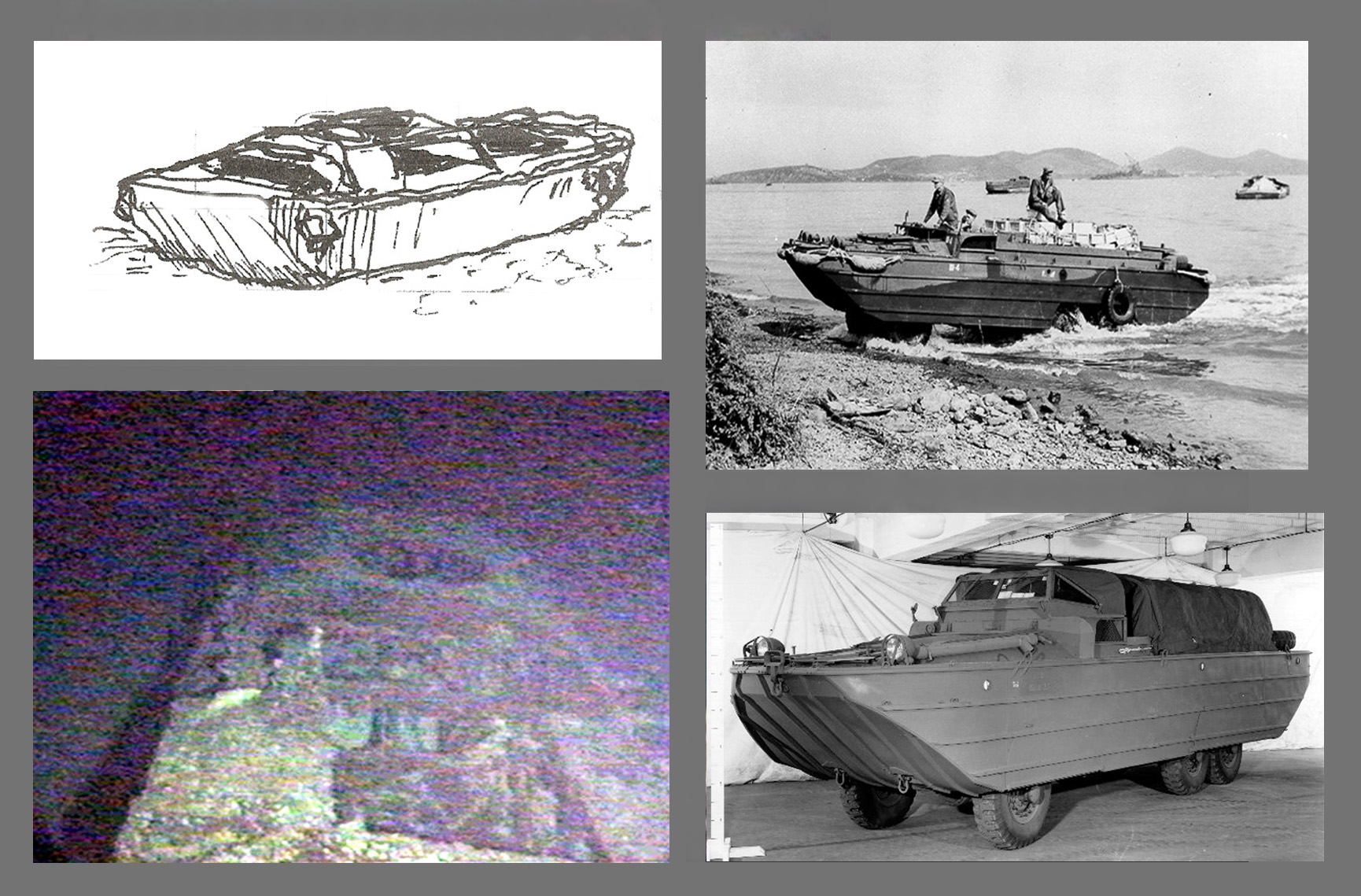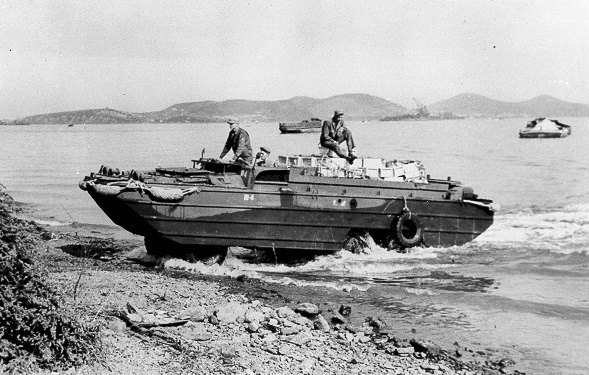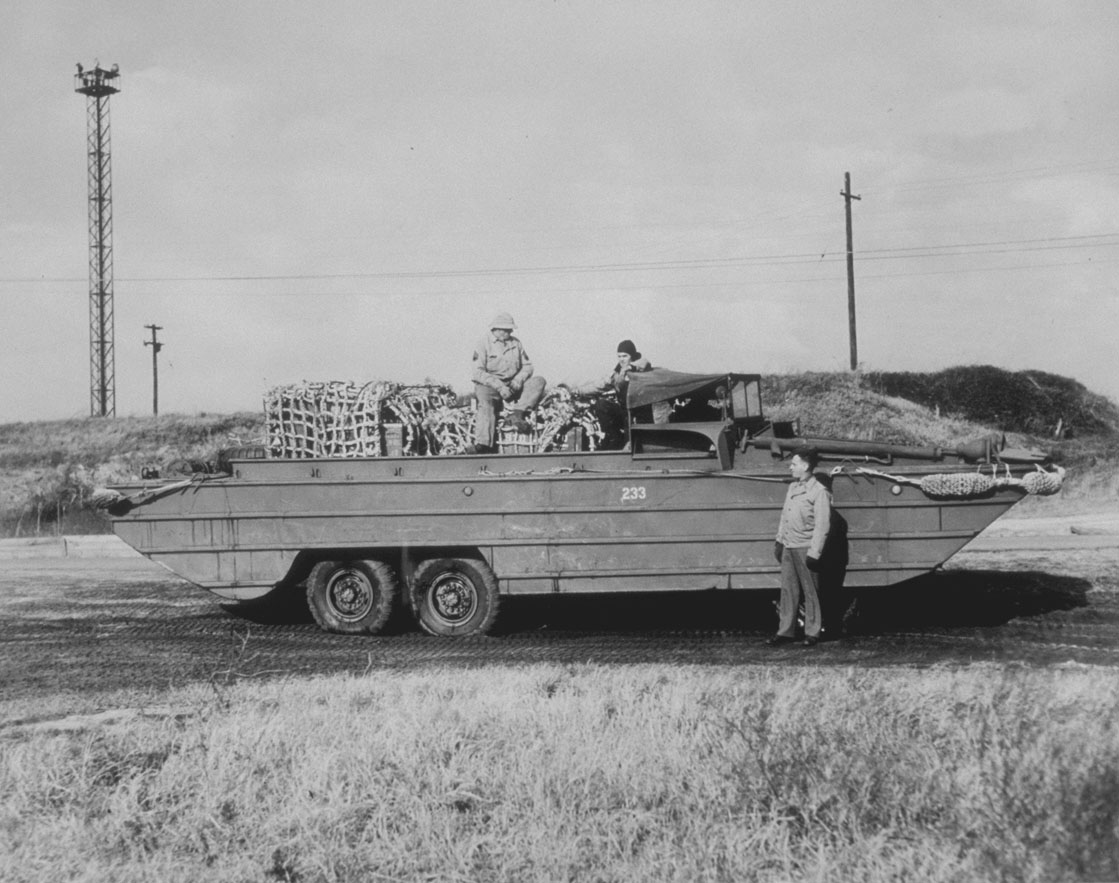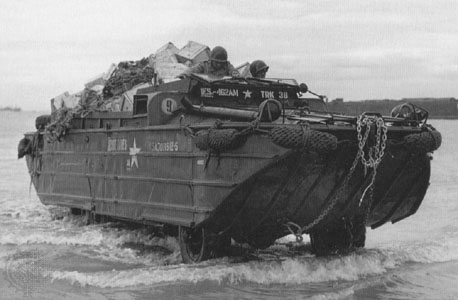 HURL Artifact No.
LC-14
*Denotes approximations and speculations
Name:
DUWK
Lost:
Unknown
Artifact Type:
Amphibious Vehicle
Found:
24-Sep-00
Nationality:
USA
Dive No:
PV-445
Class or Make:
DUKW
Location:
Defensive Sea Area
Model:
n/a
Depth (m):
348m
Purpose:
Amphibious Transportation
HURL crew:
T. Kerby, P. Allen, D. Martinez
Serial Number:
Unknown
Additional Dives:
Built/Launched:
1942-1945
Length:
31'
Width:
8.25'
Height:
8.8'
Circumstance of Loss:
Scuttled
Crew Personnel/Position:
1 Driver
Reason of Loss:
*Redundant
Crew Survivals/Fatalities:
n/a
Artifact History:
Unknown
Artifact Condition:
Appears to be largely intact and in relatively good condition.
Additional Information:
D-designed 1942, U-utility, K-all wheel drive, W-2 powered rear axles. Built by General Motors. Weigh 7.5 tons. 6.4 mph on water and 50 mph on land. They were the only vehicles capable of operating on the beach at Iwo Jima. Also served in North Africa and at Normandy on D-Day. Only vehicle that could inflate or deflate the tires from inside the cab for roads or sand. They had 6 wheels and a 400 mile operational range. Today many are used around the world in the tour industry.