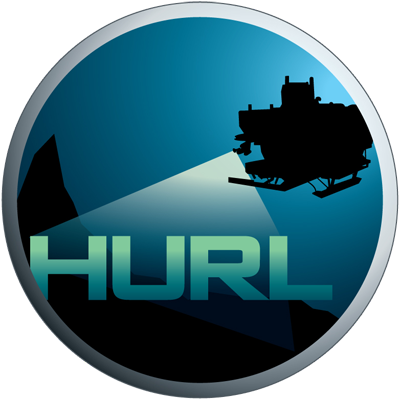 Hawaii Undersea Research Laboratory Archive
IN THE SCHOOL OF OCEAN AND EARTH SCIENCE AND TECHNOLOGY AT THE UNIVERSITY OF HAWAI'I AT MANOA
AIR-6: Wing Debris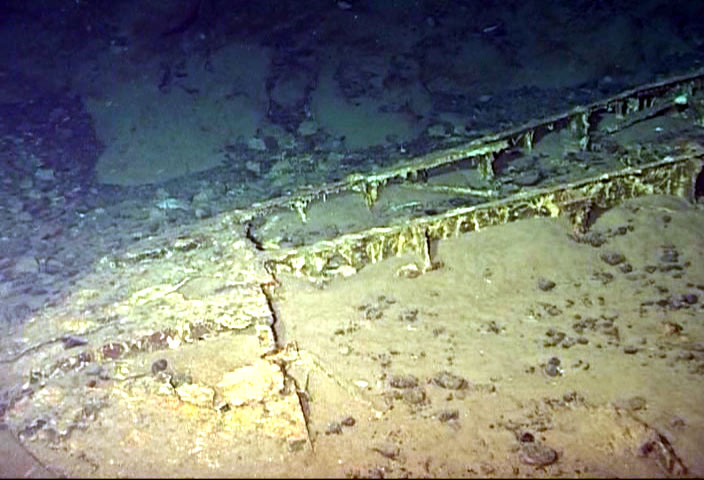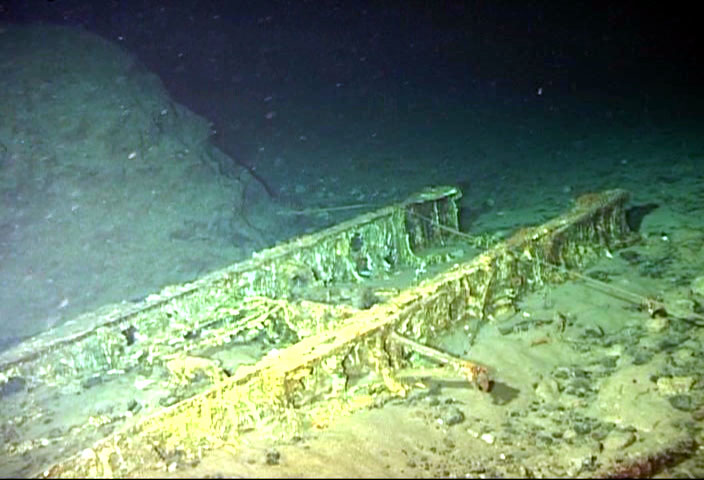 HURL Artifact No.
AIR-6
*Denotes approximations and speculations
Name:
Unknown
Lost:
Unknown
Artifact Type:
Aircraft Wing
Found:
29-Aug-01
Nationality:
*USA
Dive No:
PIV-021
Class or Make:
Unknown
Location:
Defensive Sea Area
Model:
Unknown
Depth (m):
365m
Purpose:
Unknown
HURL crew:
T. Kerby, C. Holloway, S. Price
Serial Number:
Unknown
Additional Dives:
Built/Launched:
Unknown
Length:
*40'
Width:
*6'
Height:
*8"
Circumstance of Loss:
Unknown
Crew Personnel/Position:
Unknown
Reason of Loss:
Unknown
Crew Survivals/Fatalities:
Unknown
Artifact History:
Unknown
Artifact Condition:
Only 50-60% of the wing's framework is present. 4' of the tip is in place after that only the two forward support bracings. Approximately 30' from the tip a cross brace extends which may indicate where the side of the fuselage connected. Wing is in overall heavy decay.
Additional Information:
Nearest plane wreckage in the area are (2) PK-1 seaplanes without wings 650m to the North. The overall length on the PK-1 wings were upper 72' and lower 67' 2". Shape of wing tips are close in shape. Those planes were intentionally dumped.