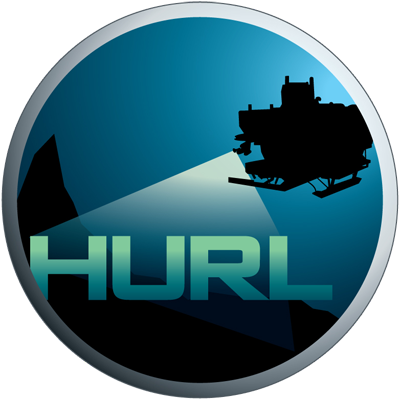 Hawaii Undersea Research Laboratory Archive
IN THE SCHOOL OF OCEAN AND EARTH SCIENCE AND TECHNOLOGY AT THE UNIVERSITY OF HAWAI'I AT MANOA
AIR-22: Dauntless SBD-5 (BuNo 28537)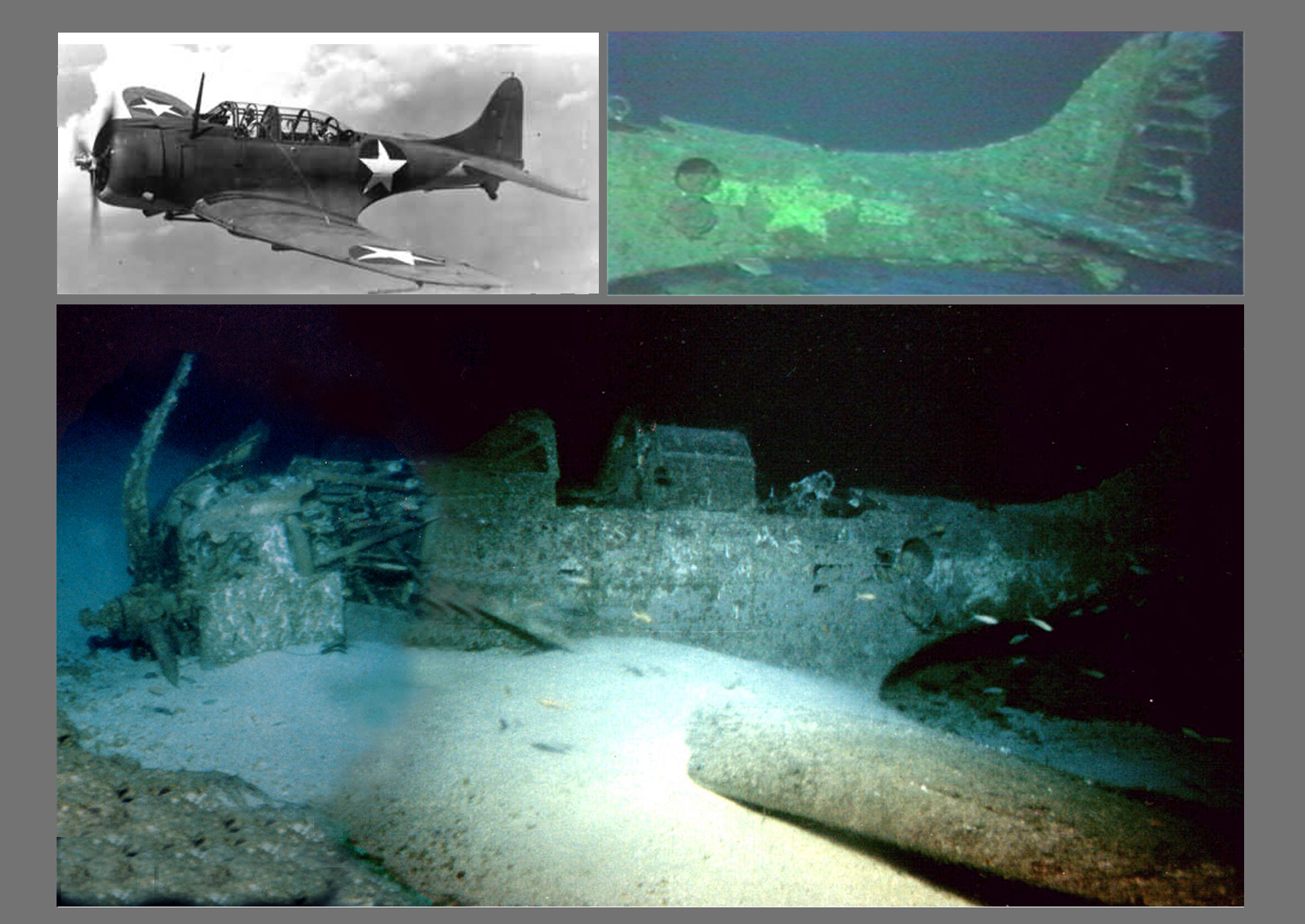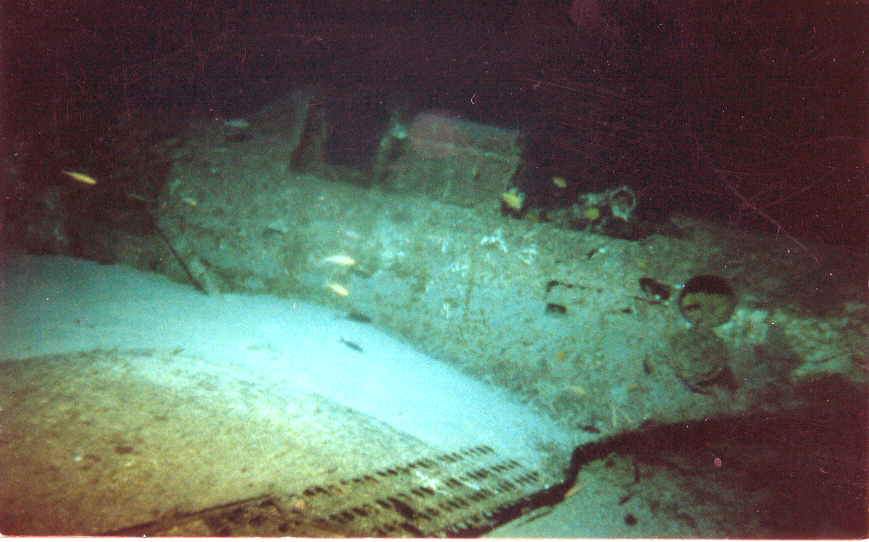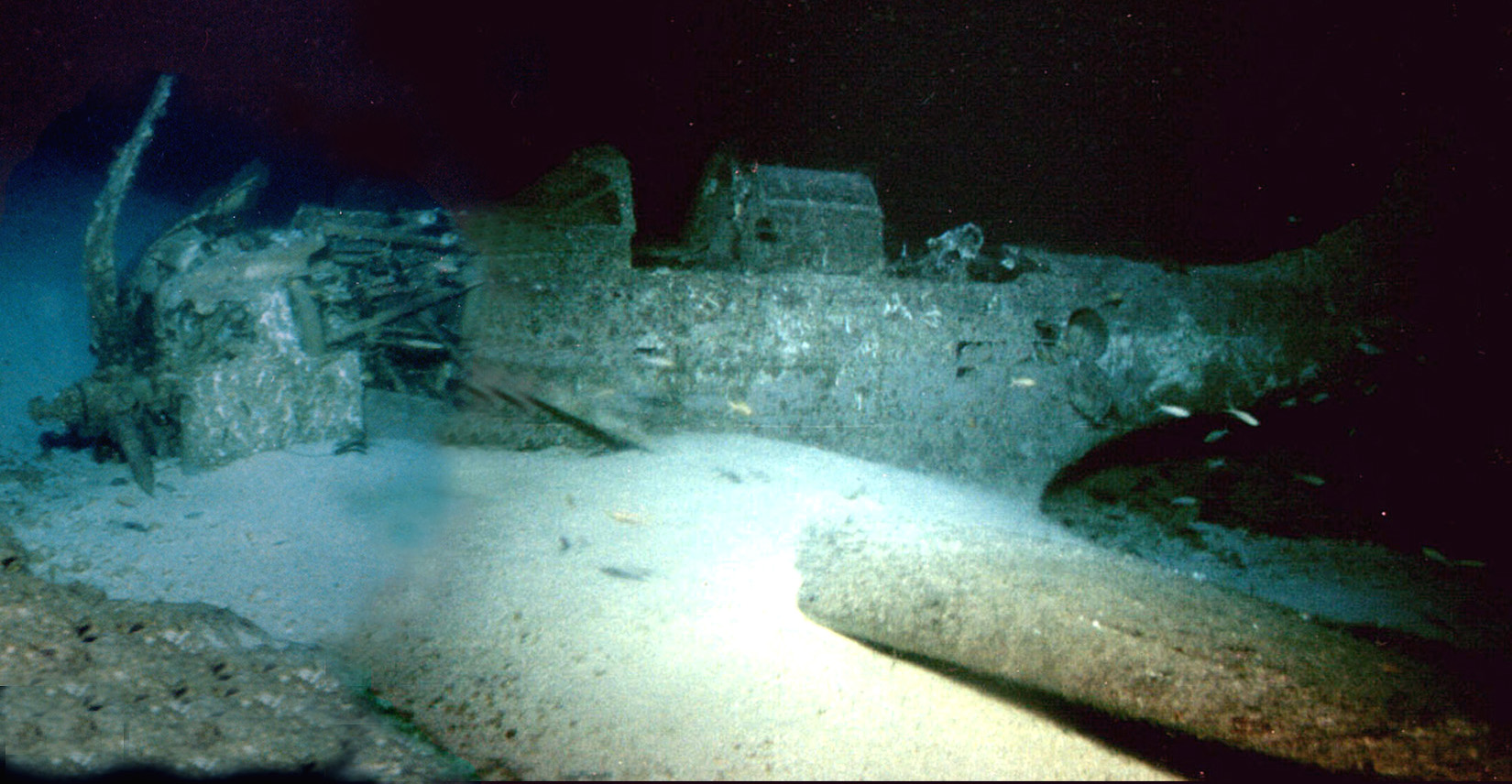 HURL Artifact No.
AIR-22
*Denotes approximations and speculations
Name:
Dauntless SBD-5 (BuNo 28537)
Lost:
5-Oct-43
Artifact Type:
Aircraft
Found:
6-Dec-84
Nationality:
USA
Dive No:
Makali'i-284
Class or Make:
Douglas
Location:
Koko Head
Model:
SBD-5
Depth (m):
183m (600')
Purpose:
Dive Bomber
HURL crew:
Kerby, Scheuer
Serial Number:
28537
Additional Dives:
PV-168 (July 12, 1991); Kerby, Larkins, Erickson
Built/Launched:
*1941-43
Length:
33' 1"
Width:
41' 6"
Height:
13' 7"
Circumstance of Loss:
Ditched
Crew Personnel/Position:
Lt. Kenneth H. Speer, ARM2c Martin J. Rolfsnes
Reason of Loss:
Loss of power
Crew Survivals/Fatalities:
Pilot and radioman both survived
Artifact History:
Aircraft was the second division leader's plane. It had been in the air 1 hr and 48 mins. It had just completed a slow climb to 14,000', dove and returned using high power to point of rendezvous when at 600' failure occurred. Engine began to exhaust black and white smoke and varying amounts of flame. Safe water landing was made. Aircraft was part of squadron VC-24.
Artifact Condition:
Aircraft is in excellent condition. The engine is torque to left side. Antennae and rudder were present at discovery but missing at second visit. Likely due to fishing as there are lines in area. Horizonal stabilizing flap is missing on left side.
Additional Information:
Engine failure was determined to be a failure of the valve mechanism. Engine had 181.5 hrs on it. Aircraft 1650.8 hours. It had been 19.3 hours since the last check and inspection of the upper valve spring washers.