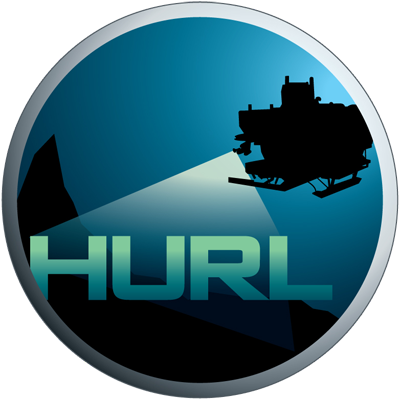 Hawaii Undersea Research Laboratory Archive
IN THE SCHOOL OF OCEAN AND EARTH SCIENCE AND TECHNOLOGY AT THE UNIVERSITY OF HAWAI'I AT MANOA
AIR-19: Hellcat (BuNo 94017)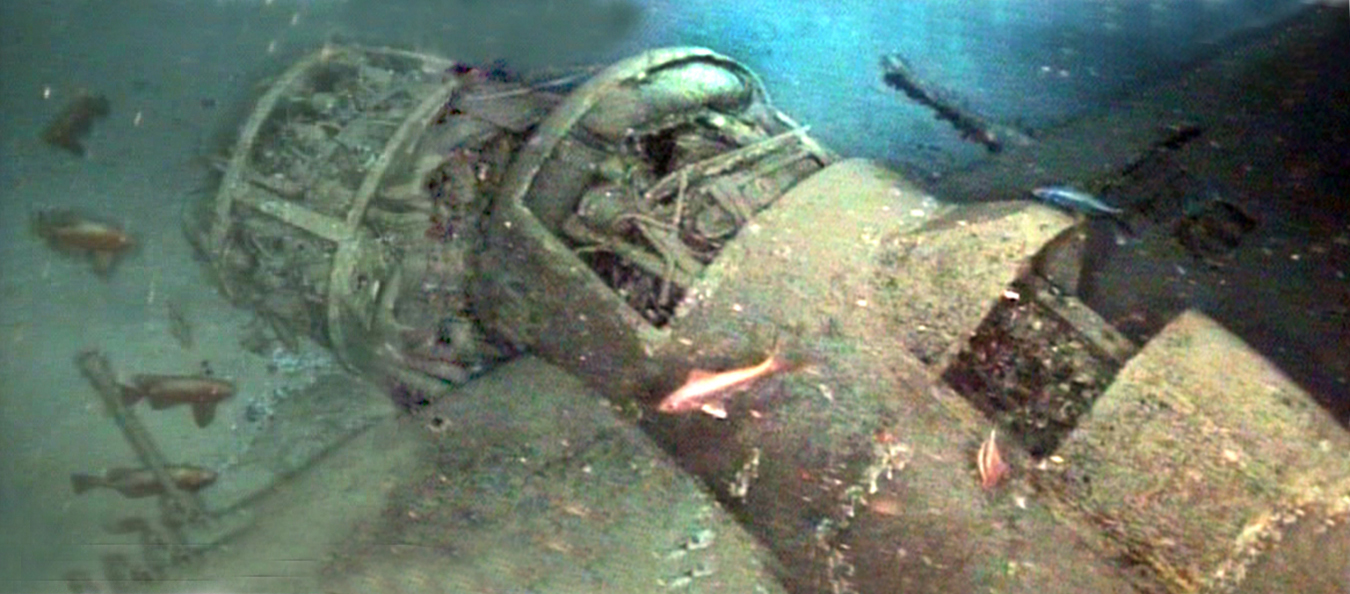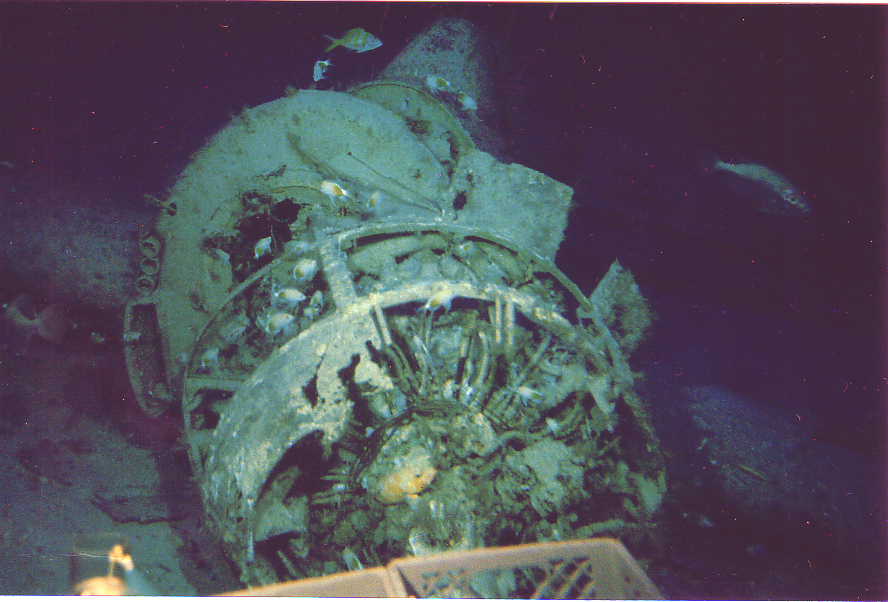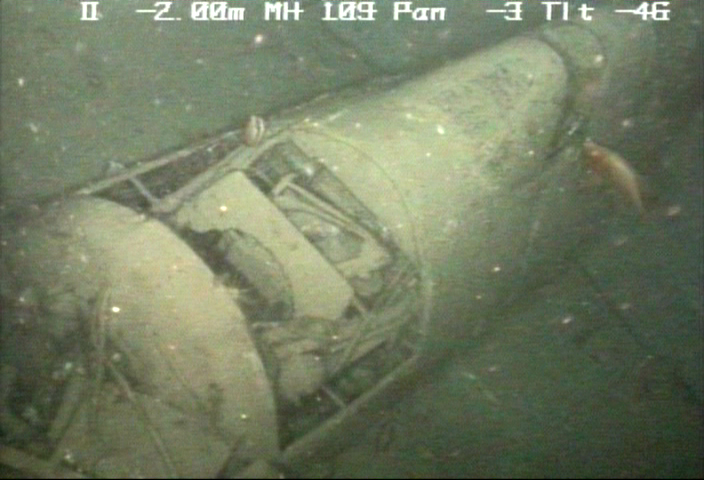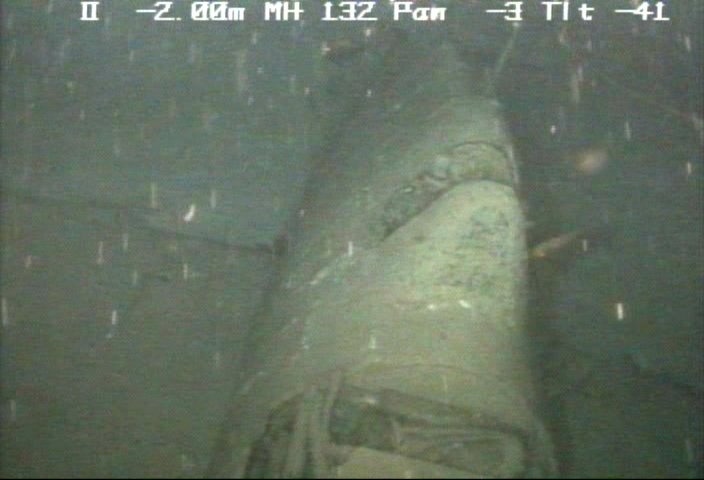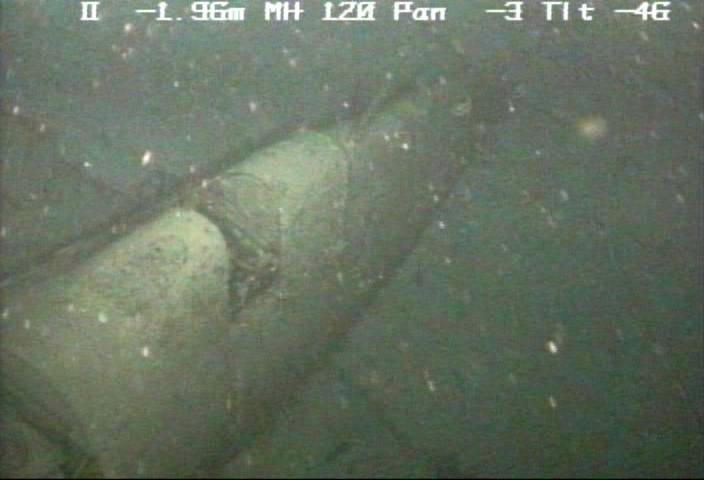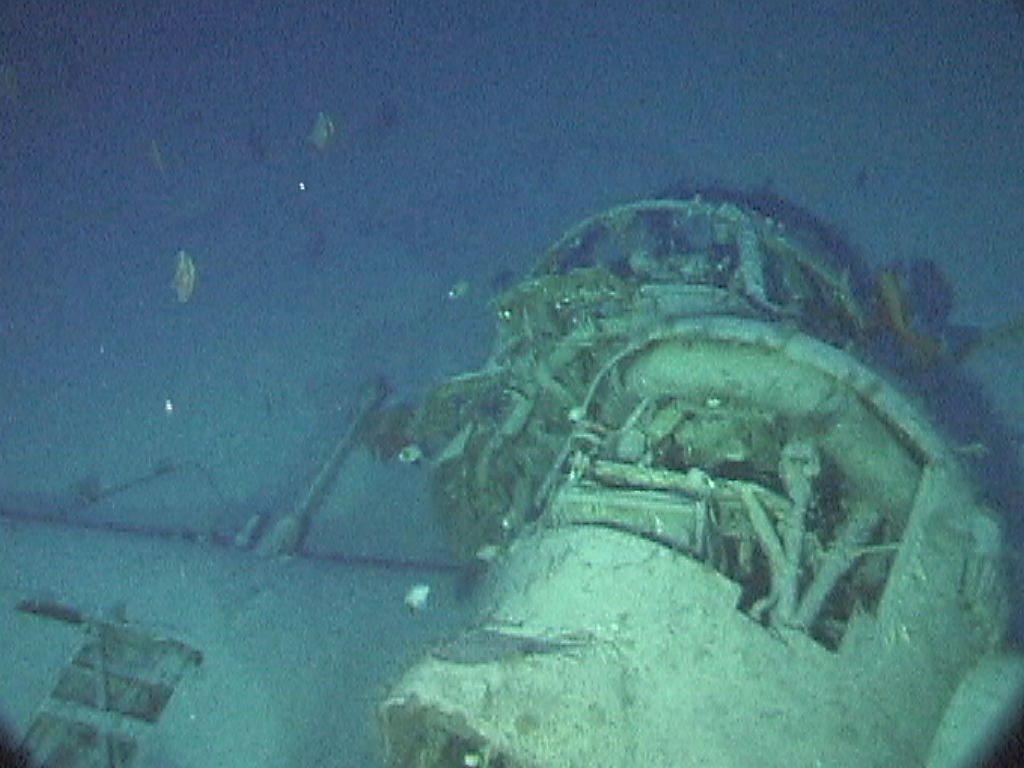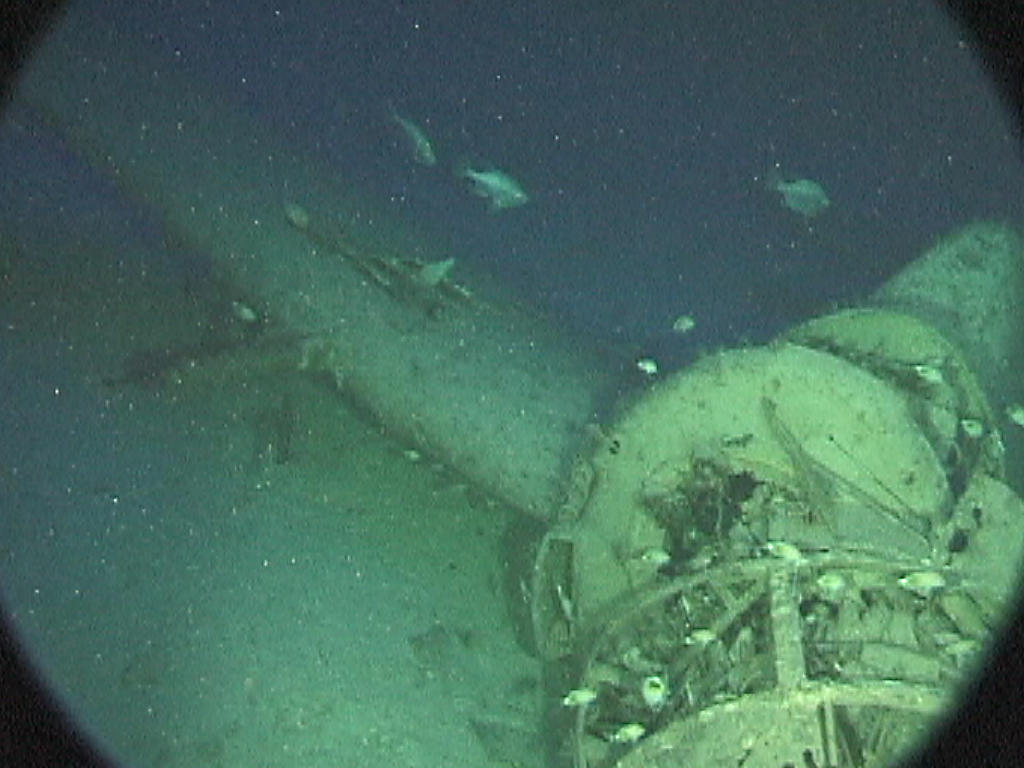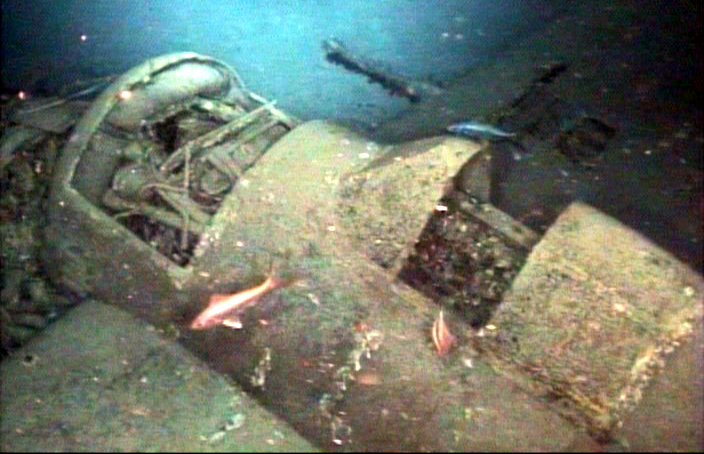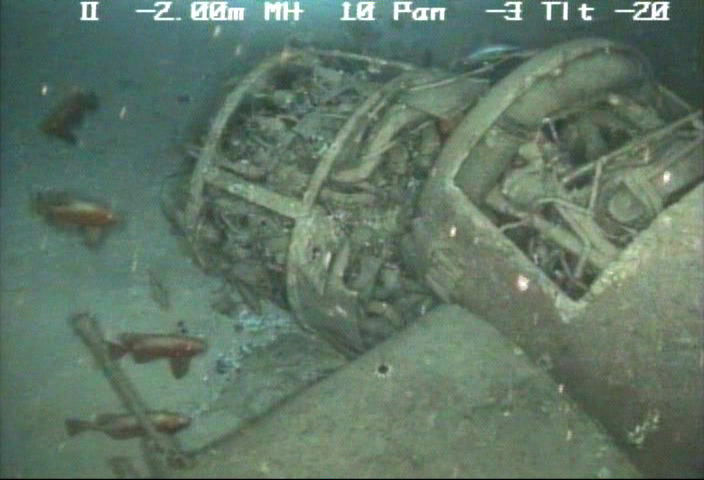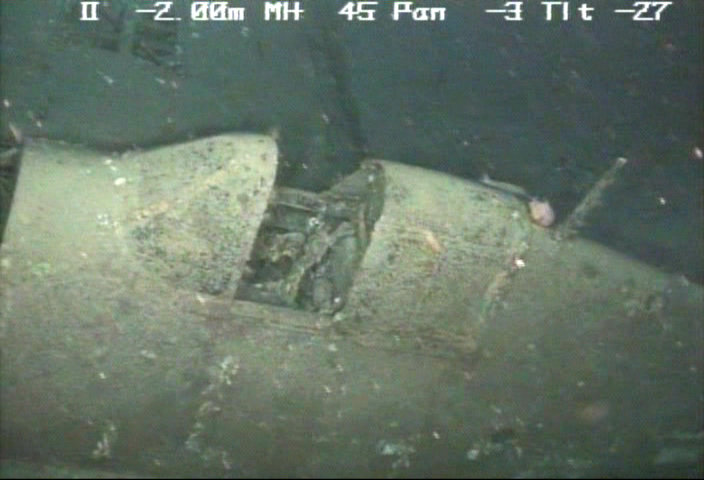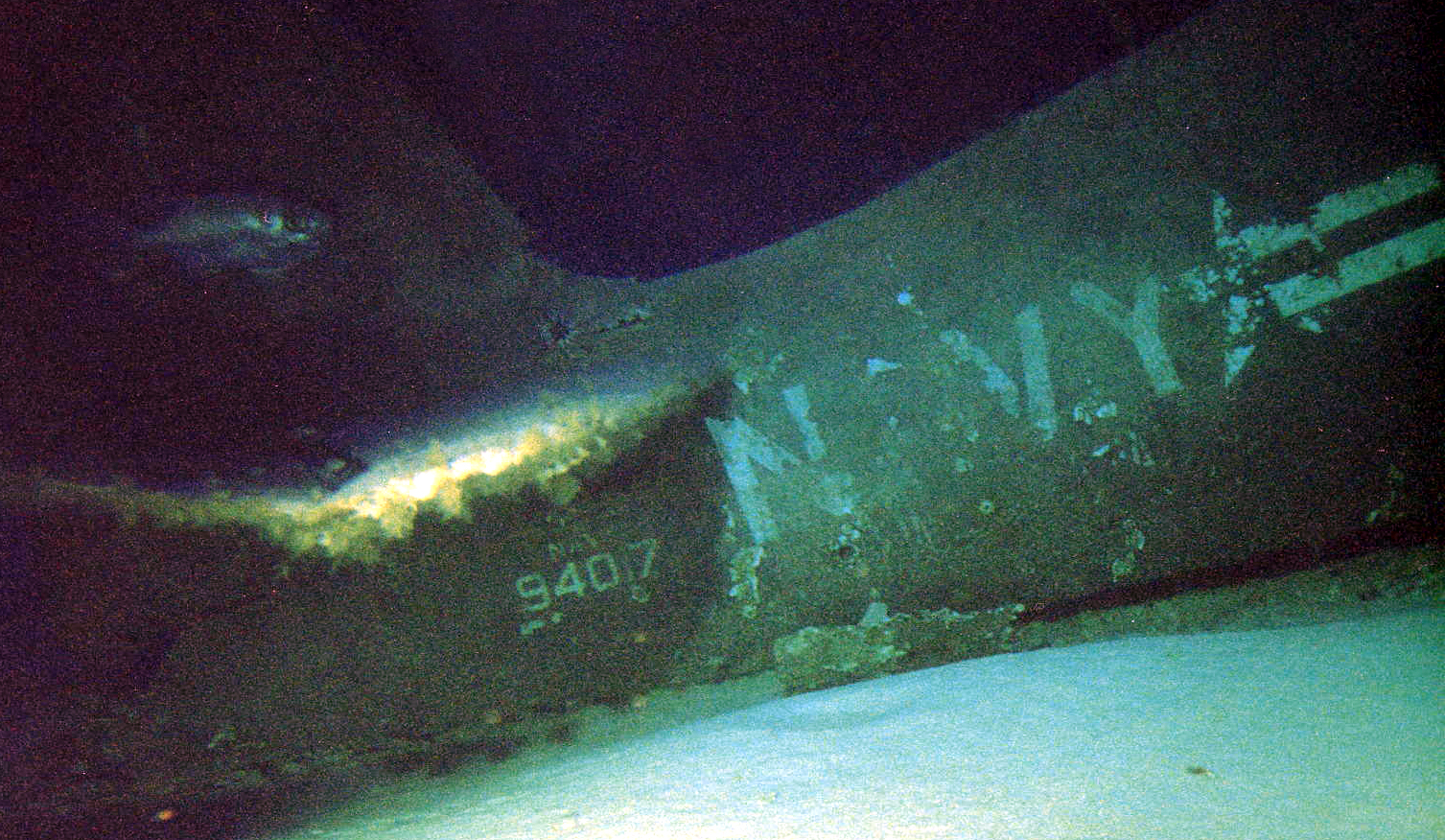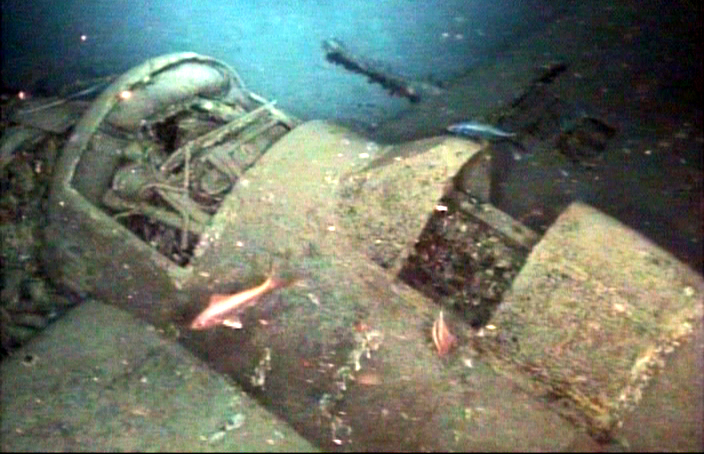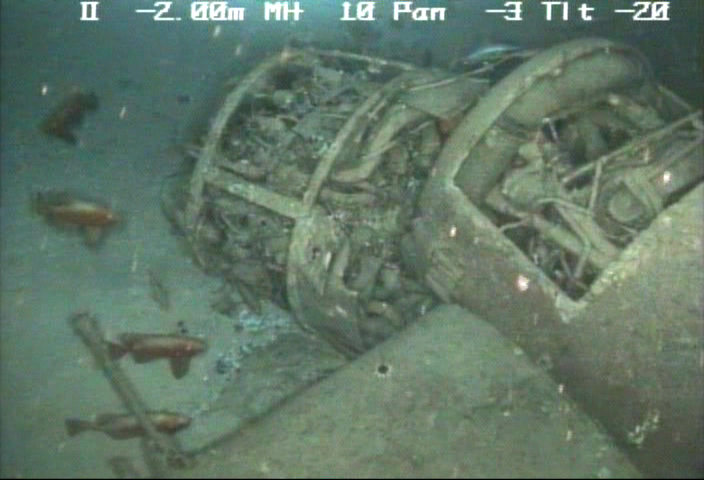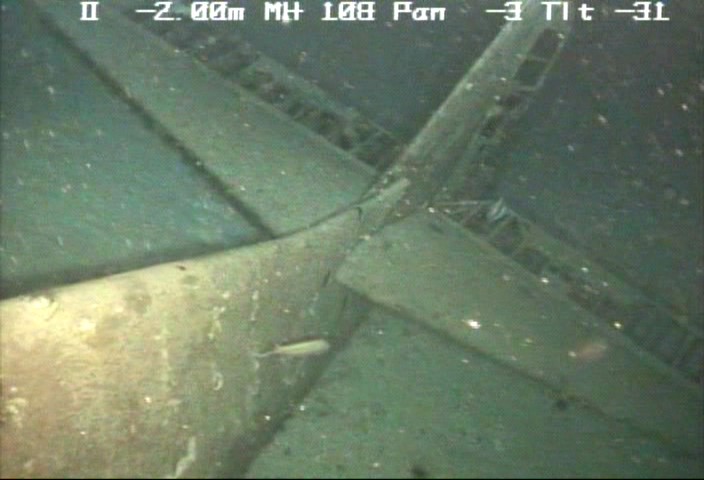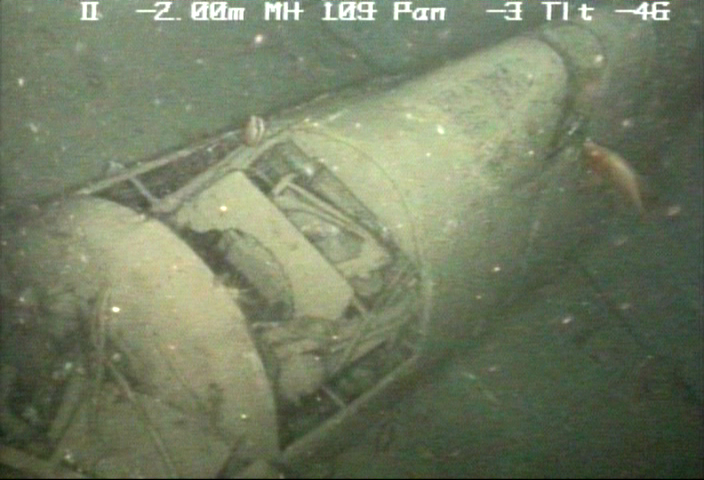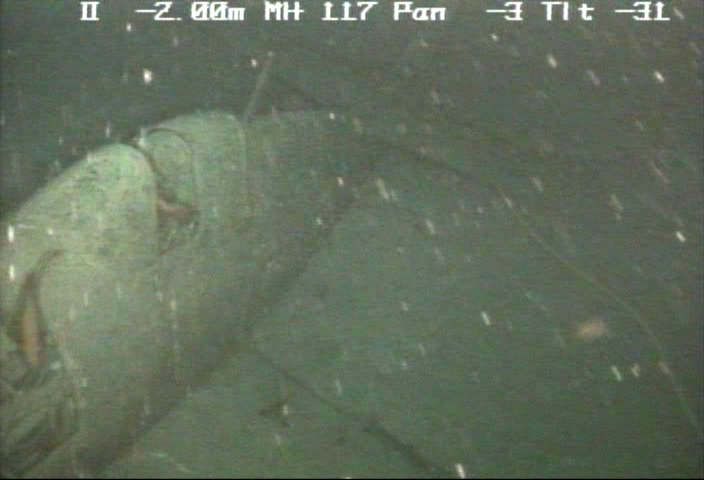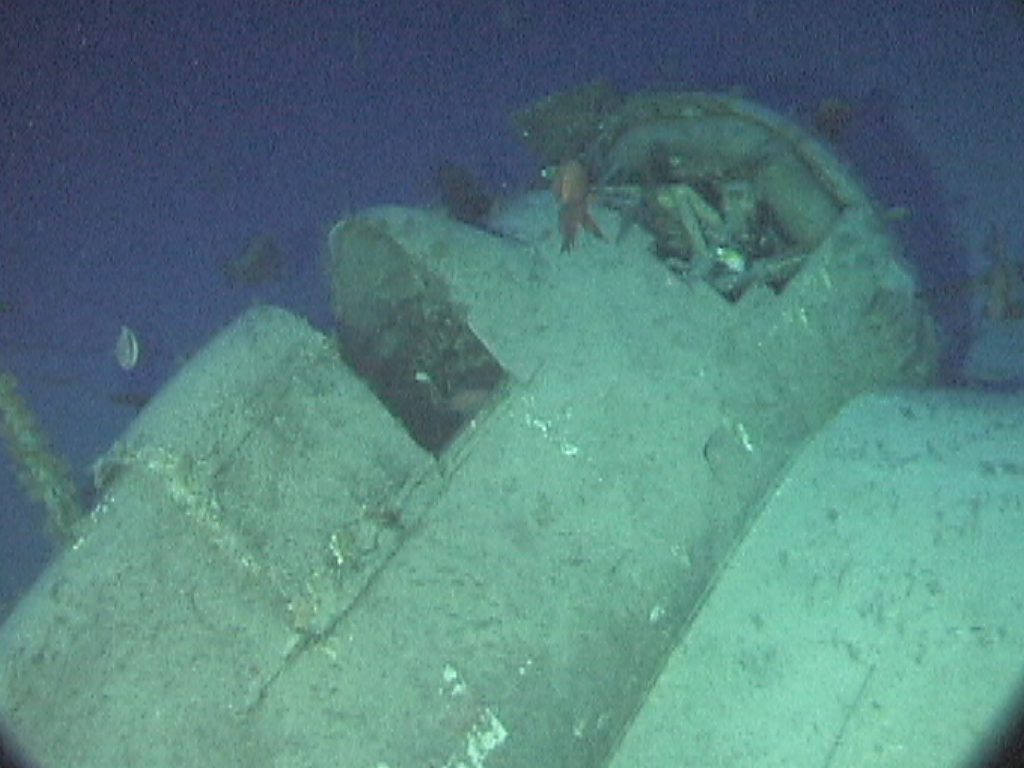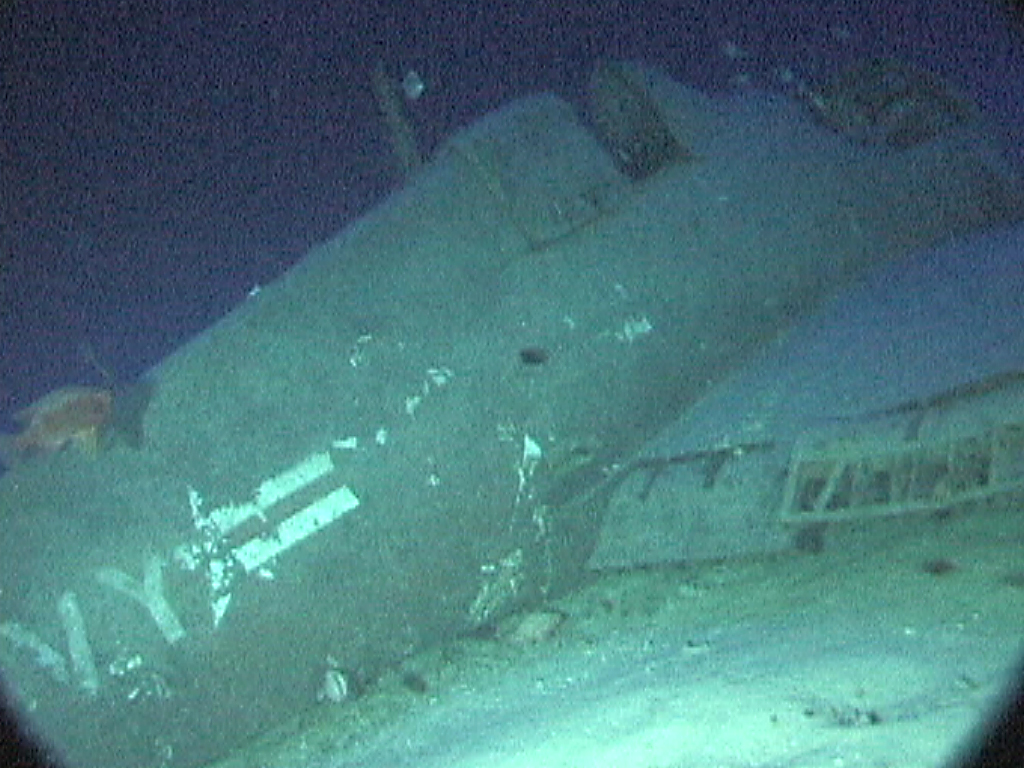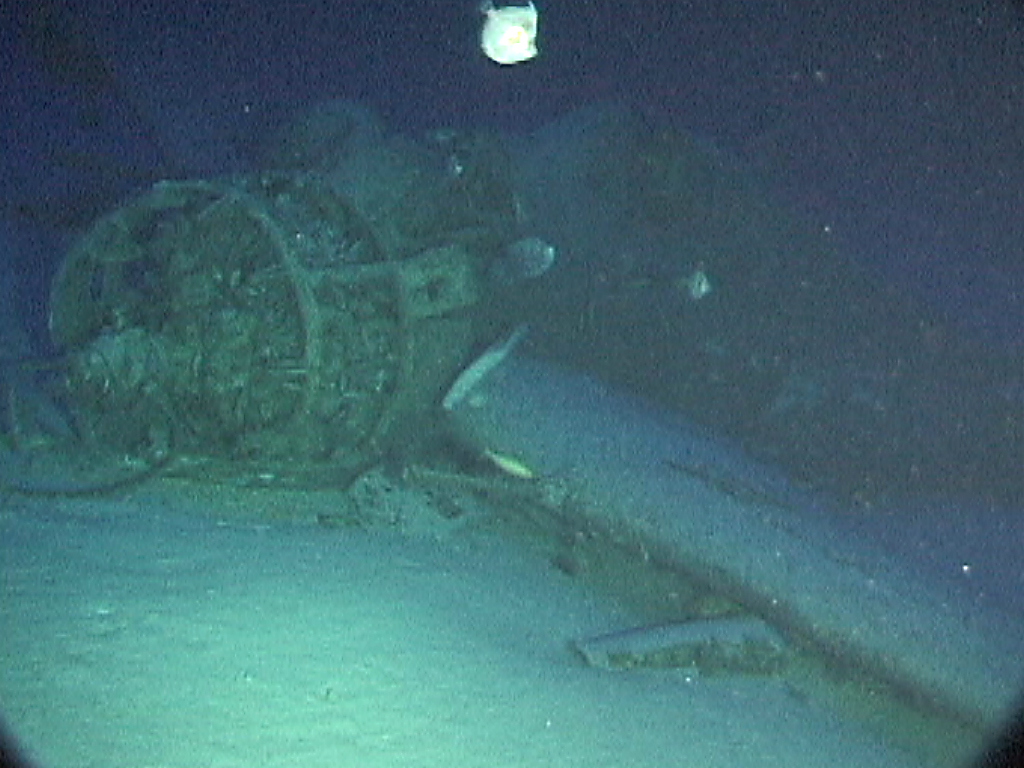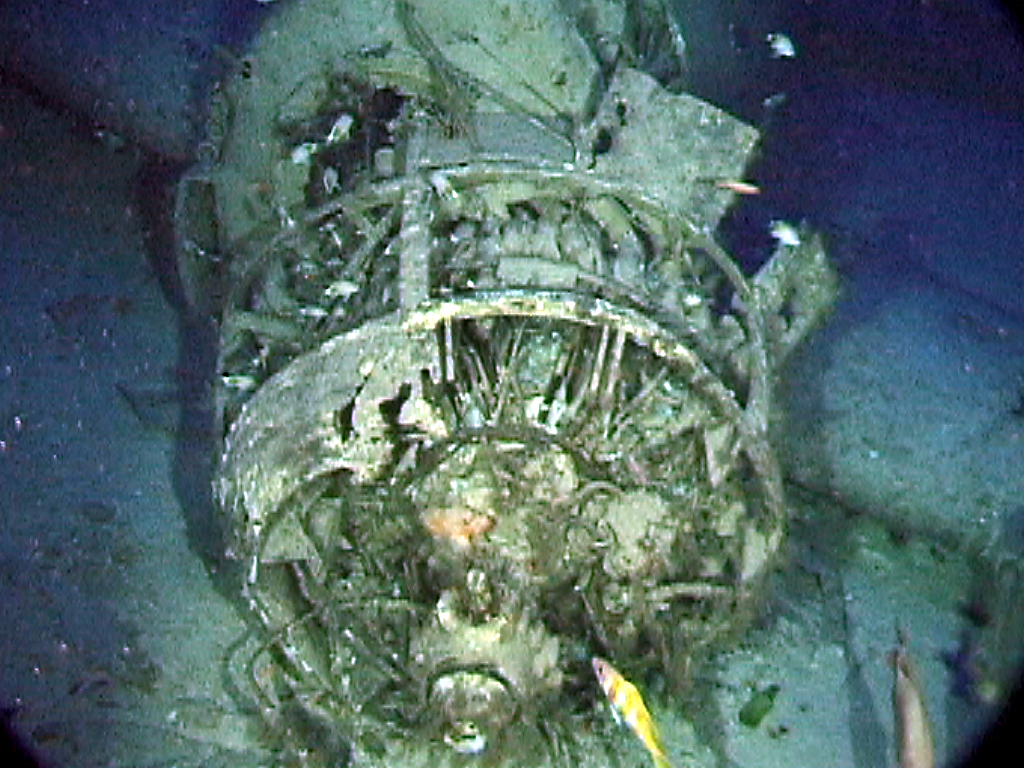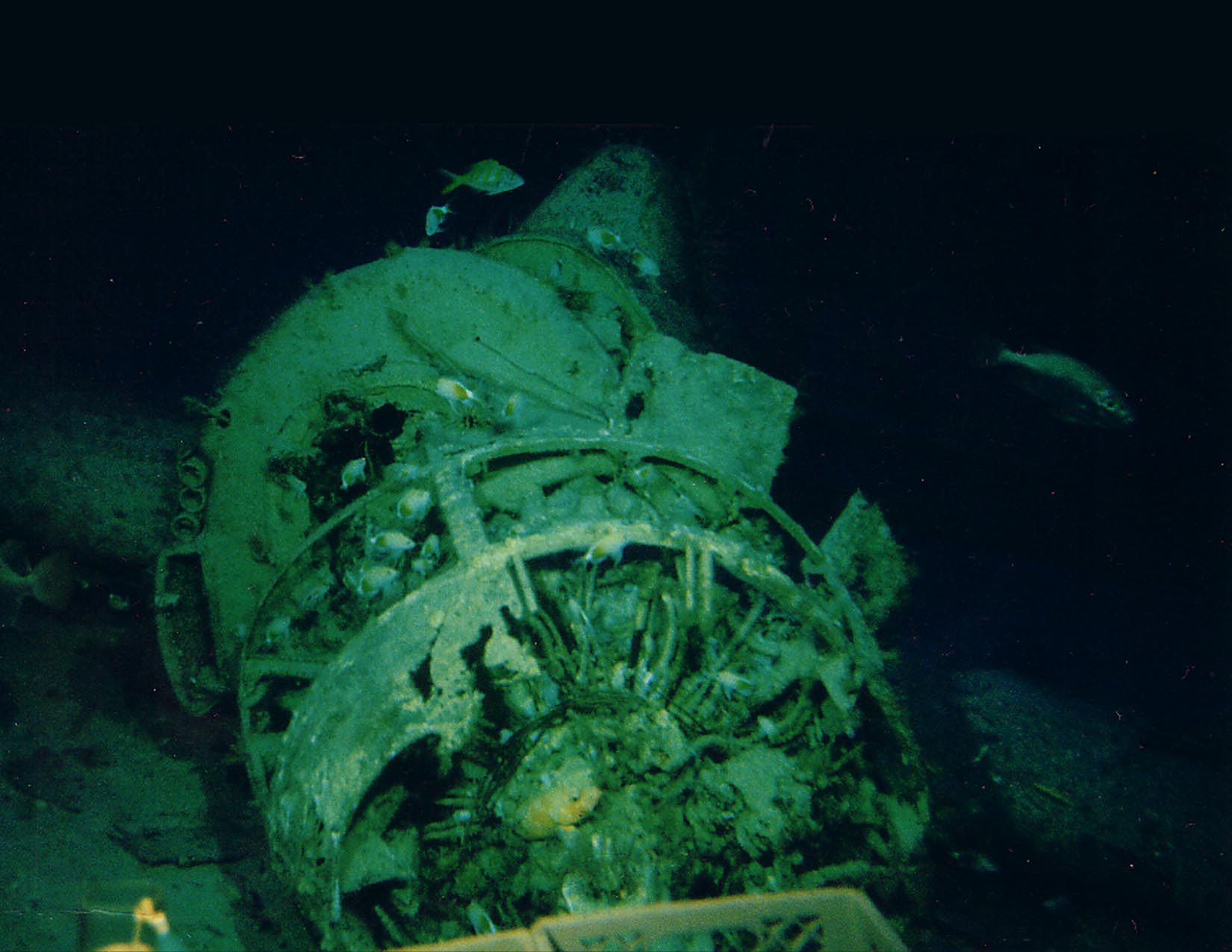 HURL Artifact No.
AIR-19
*Denotes approximations and speculations
Name:
Hellcat (BuNo 94017)
Lost:
30-Aug-51
Artifact Type:
Aircraft
Found:
16-Aug-98
Nationality:
USA
Dive No:
PV-360
Class or Make:
Grumman
Location:
Ewa
Model:
F6F-5N
Depth (m):
216m
Purpose:
Fighter
HURL crew:
Kerby, Holloway, Benumuf
Serial Number:
94017
Additional Dives:
R-215
Built/Launched:
*1942-1945 (12,000+)
Length:
33.7'
Width:
42.7
Height:
12.2
Circumstance of Loss:
Ditched
Crew Personnel/Position:
Pilot Lt. Jack B. Braley
Reason of Loss:
Low oil pressure
Crew Survivals/Fatalities:
Pilot survived water landing.
Artifact History:
The aircraft was assigned to squadron VC-35. Shortly after take-off on night training mission the pilot noticed low oil pressure. He turned around and called base for emergency landing, but decided to ditch in the ocean, which he did successfully. He was unable to extract his life raft and his flares did not work, but using his life vest flashlight, and whistle was able to signal rescue vessel and was recovered in a timely manner.
Artifact Condition:
Aircraft is generally in very good condition. The engine is askew and has nearly broken off. There are a few holes in the left side wing. Numbers are readable near the tail.
Additional Information:
It was determined that accident was due to oil leak not noticed by pilot or ground crew due to darkness. It was recommended that a oil quantity gauge be installed on these aircraft as similar incidents had occurred. There is an abundance of colorful fish on this site.