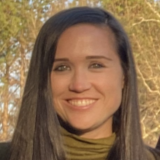 Department of Oceanography
University of Hawaiʻi at Mānoa
1000 Pope Road,
Marine Sciences Building
Honolulu, HI 96822
Email: cj96@hawaii.edu
Advisor: Dr. Chris Sabine
Education:
Research Summary:
The focus of my research will be to investigate the use of satellite data towards assessing conditions of ocean acidification for the Main Hawaiian Islands (MHI). Aragonite saturation state values are useful indicators of surrounding ocean chemistry. Estimates of aragonite saturation states for the MHI can be obtained through the development of regionally-tuned empirical algorithms in order to calculate total alkalinity (TA) and dissolved inorganic carbon (DIC). The initial algorithms will be derived from in situ measurements using multiple linear regression techniques. The initial algorithms will be forced with satellite data in an effort to generate large-scale TA and DIC fields around Hawai'i. Satellite-based calculations of TA and DIC will be compared against existing data from a high resolution ROMS/COBALT model for Hawai'i. If the satellite-based TA and DIC values prove to be robust, they will be used in a program called CO2SYS to calculate the saturation state of the waters with respect to aragonite. Geospatial mapping software will be used to examine the gridded fields and highlight small-scale changes in aragonite saturation across the states. Ocean acidification "hotspots" will be identified for certain areas that are significantly undersaturated with respect to aragonite. This information can be used to assist scientists with determining the placement of autonomous monitoring platforms around the island chain and can provide supplemental information used when developing regional management strategies.
Current Research Goals:
Other Academic Interests/Activities: