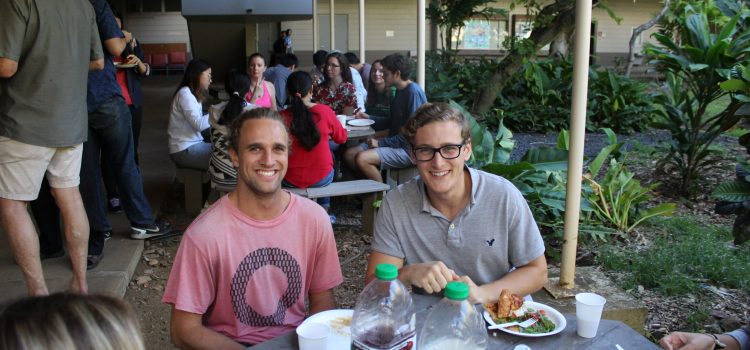 Most, but unfortunately not all, our graduate students receive some form of financial assistance. Most commonly, support is provided by a graduate research assistantship (GRA) that is a formal appointment as a researcher working 20 hours per week, normally funded by federal research grants obtained by individual faculty members. Often the work conducted for the GRA is directly related to the student's thesis topic. The department also has a limited number of Graduate Teaching Assistantships (GTAs) which are 20-hour per week appointments with duties involving undergraduate instruction. All graduate teaching assistants serving in any capacity are under the direction and supervision of a regular member of the faculty. The duties of a GTA will generally fall within one or more of the following categories: assisting a faculty member in grading, advising, and the administrative duties associated with a course or courses; teaching a laboratory or discussion section of a course; or teaching a classroom section of a multi-section course under the supervision of a faculty member responsible for the course.
Students with 20-hour per week GRA or GTA appointments receive free tuition. A very small number of additional tuition waivers may be available for some students who do not have GRA or GTA appointments.
In addition, some students obtain their own funding through external fellowships, such as those awarded to outstanding students by the National Science Foundation.
Only full-time classified graduate students admitted to and enrolled in a graduate program for an advanced degree (M.S. or Ph.D.) are eligible for a graduate assistantship. Certificate, post-baccalaureate unclassified, and non-degree seeking students are not eligible.
Eligibility
To be eligible for a graduate assistantship, an applicant or continuing student must:
Have a superior scholastic record and an adequate background; maintain a minimum grade point average of 3.0 or higher.
Be in good academic standing; students on probation are not eligible for appointment nor are students with low grades admitted conditionally.
Posess the experience or qualifications required to perform the duties of the assistantship to which he or she is to be appointed.
Non-native English speakers who wish to be appointed to a graduate teaching assistantship must demonstrate proficiency in English. Typically, this requires a high TOEFL (Test of English as a Foreign Language) score or equivalent indication of competence in written and spoken English.
Academic achievement as well as the motivation and goals of the student applicants are among the factors considered in the awarding of assistantships. At the conclusion of its competition, the department or program submits the names of the candidates for graduate assistantships to the Graduate Division, where each candidate's academic record is reviewed to confirm eligibility. When the Graduate Division has approved the appointment, the department notifies the student of the final offer of appointment in an official letter.
The student should send a letter to the Department Chair and the faculty member by whom he/she has been contacted formally accepting the offer.
All appointments are subject to the availability of funds.
Graduate assistants are given appointments for either 9 months (typically mid-August to mid-May) or 11 months. In each case the actual payments are made in twelve monthly installments. The University of Hawai'i sets a scale each year of stipend. The exact amount offered to each student may depend on the student's experience, ability and assigned responsibility. The placement is also contingent on availability of funds. An up-to-date schedule of stipends, as well as additional information about tuition and fees, are available on line.
It is often possible, but not guaranteed, that graduate assistant appointments can become full time (40 hours per week) for one or two months during the summer, leading to a somewhat increased total annual stipend.