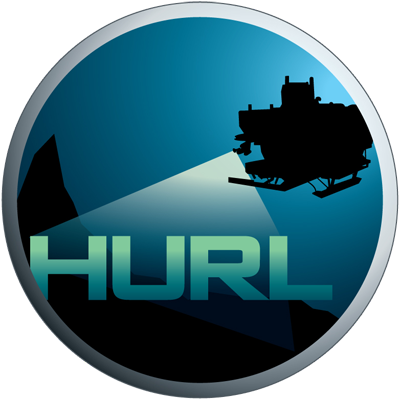 Hawaii Undersea Research Laboratory Archive
IN THE SCHOOL OF OCEAN AND EARTH SCIENCE AND TECHNOLOGY AT THE UNIVERSITY OF HAWAI'I AT MANOA
VEH-14: Tar Boiler Wagon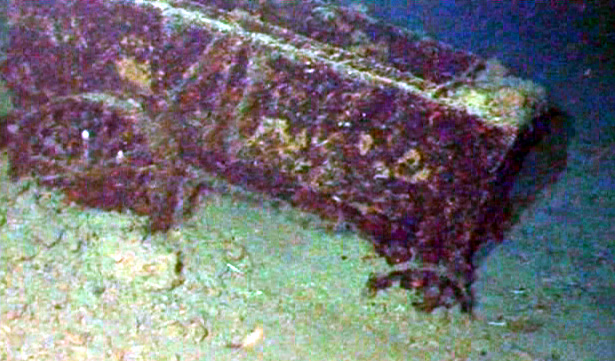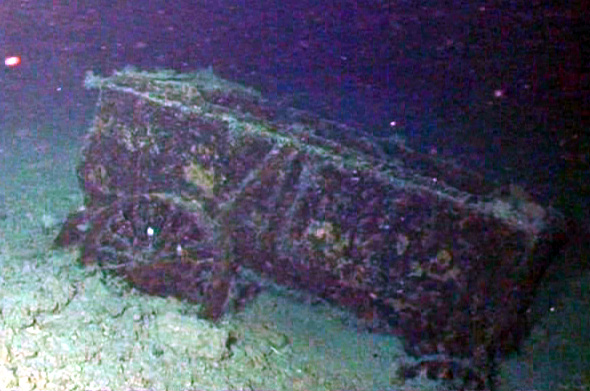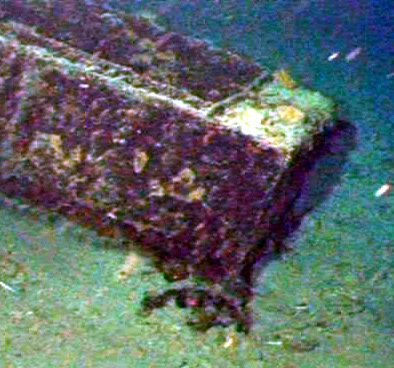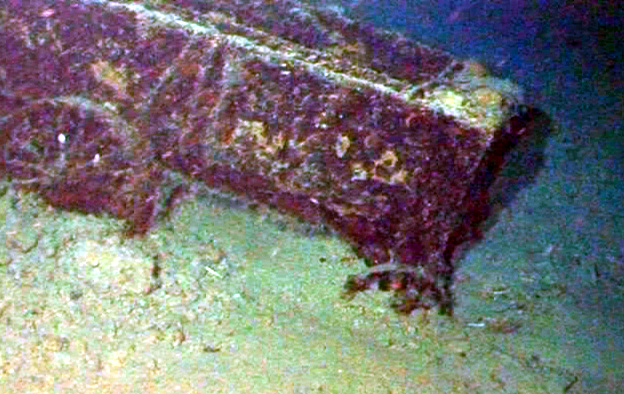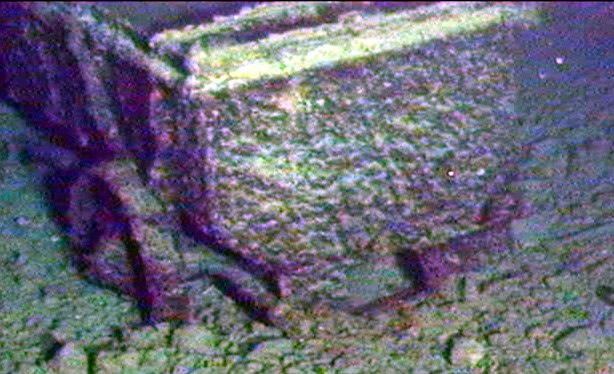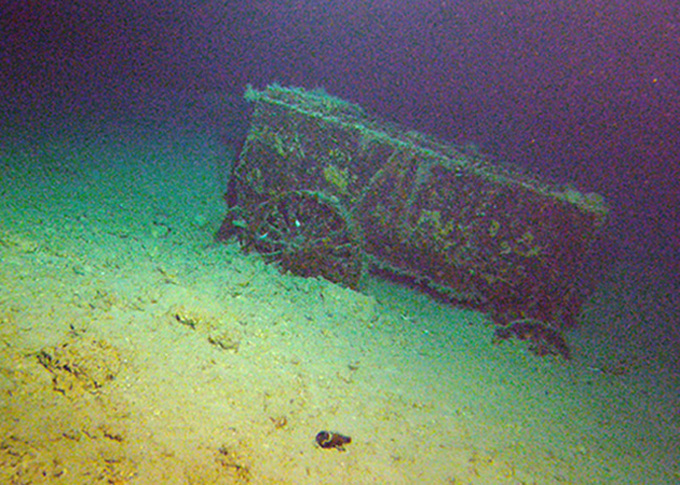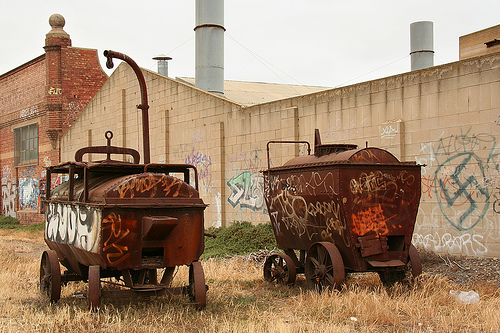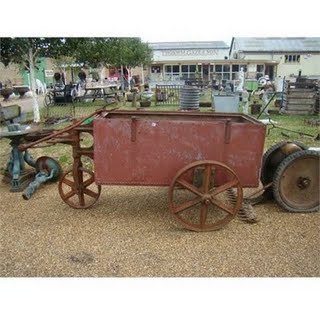 HURL Artifact No.
VEH-14
*Denotes approximations and speculations
Name:
Tar Boiler
Lost:
Unknown
Artifact Type:
Wagon
Found:
10-Feb-09
Nationality:
USA or Hawaiian
Dive No:
PIV-207
Class or Make:
n/a
Location:
Kewalo
Model:
n/a
Depth (m):
285m
Purpose:
Road Paving and Repair
HURL crew:
Kerby, Kelley
Serial Number:
n/a
Additional Dives:
Built/Launched:
Unknown
Length:
*6'
Width:
*3.5'
Height:
*4'
Circumstance of Loss:
Unknown
Crew Personnel/Position:
n/a
Reason of Loss:
Unknown
Crew Survivals/Fatalities:
n/a
Artifact History:
*Likely used in Oahu's road construction as it was discovered on the same dive as a dump truck. Also of note, this artifact was found in the immediate vicinity of a small deteriorated barge (SBB-13).Tar boilers were also used for roofing.
Artifact Condition:
This unique item sits upright in very good condition. All wheels are steel with spokes and built for hauling heavy weight. There are bars visible underneath possibly for steering. A flat plate on one end may have been for spreading the tar while dispensing. It probably also had a top with a vent stack, a hoist, a two person see-saw type hand pump, and a towing bridle.
Additional Information:
Horse drawn four-wheeled tar boilers were introduced about 1907. It had a small crane for lifting wooden barrels to load it. It didn't actually boil the tar, but just heated it up enough to make it a free flowing liquid. The boiler was fitted with a hand pump that pressurized the molten tar down a hose to a nozzle for dispensing. Later a spray rail was developed which was pressurized by the wagons chain drive and powered a steam engine. They were used into the 1950's.