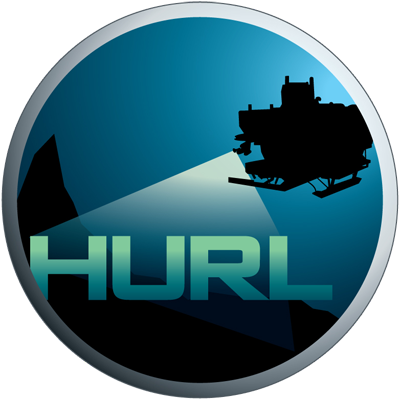 Hawaii Undersea Research Laboratory Archive
IN THE SCHOOL OF OCEAN AND EARTH SCIENCE AND TECHNOLOGY AT THE UNIVERSITY OF HAWAI'I AT MANOA
AIR-9: Hellcat (BuNo 04936)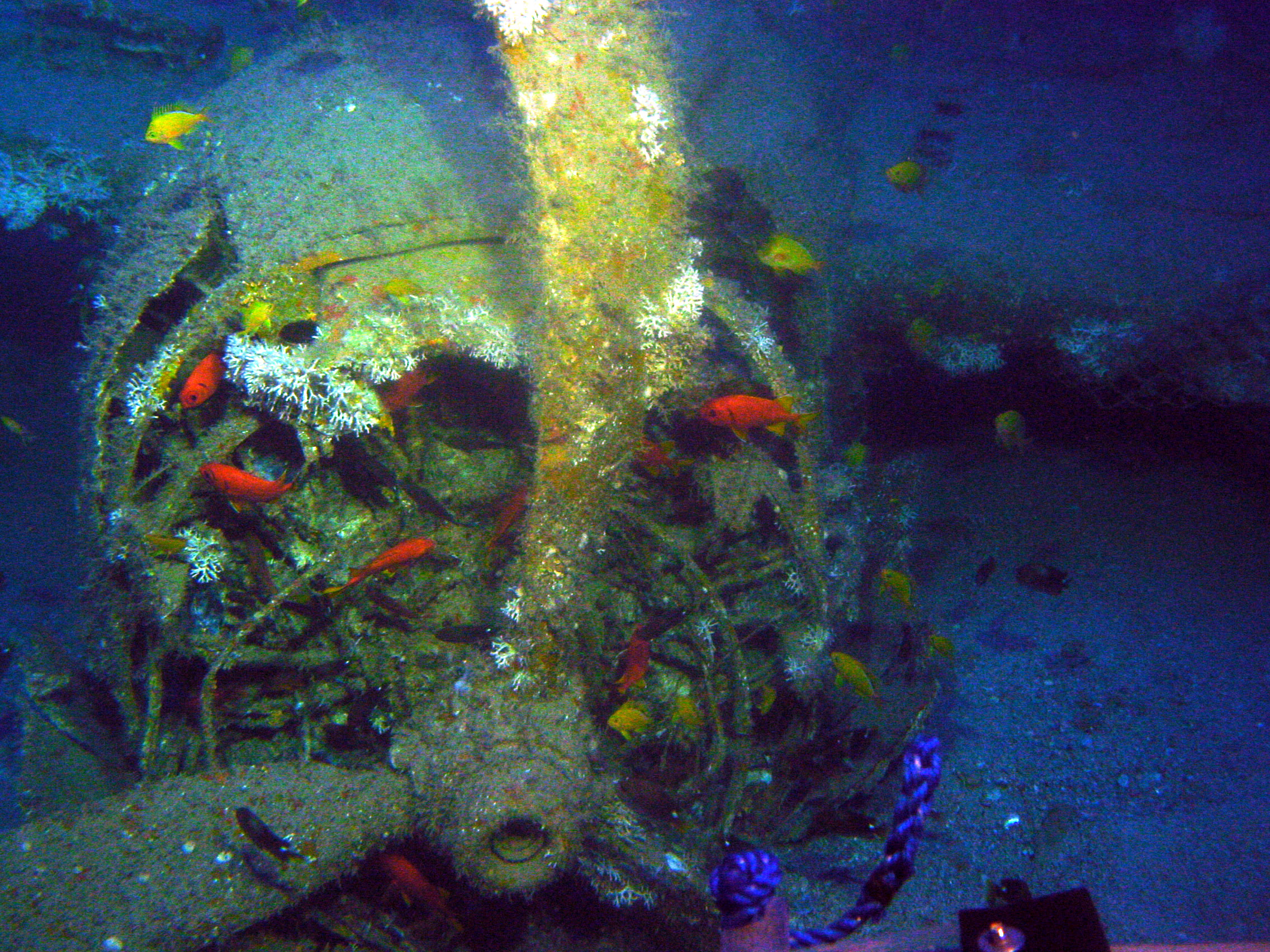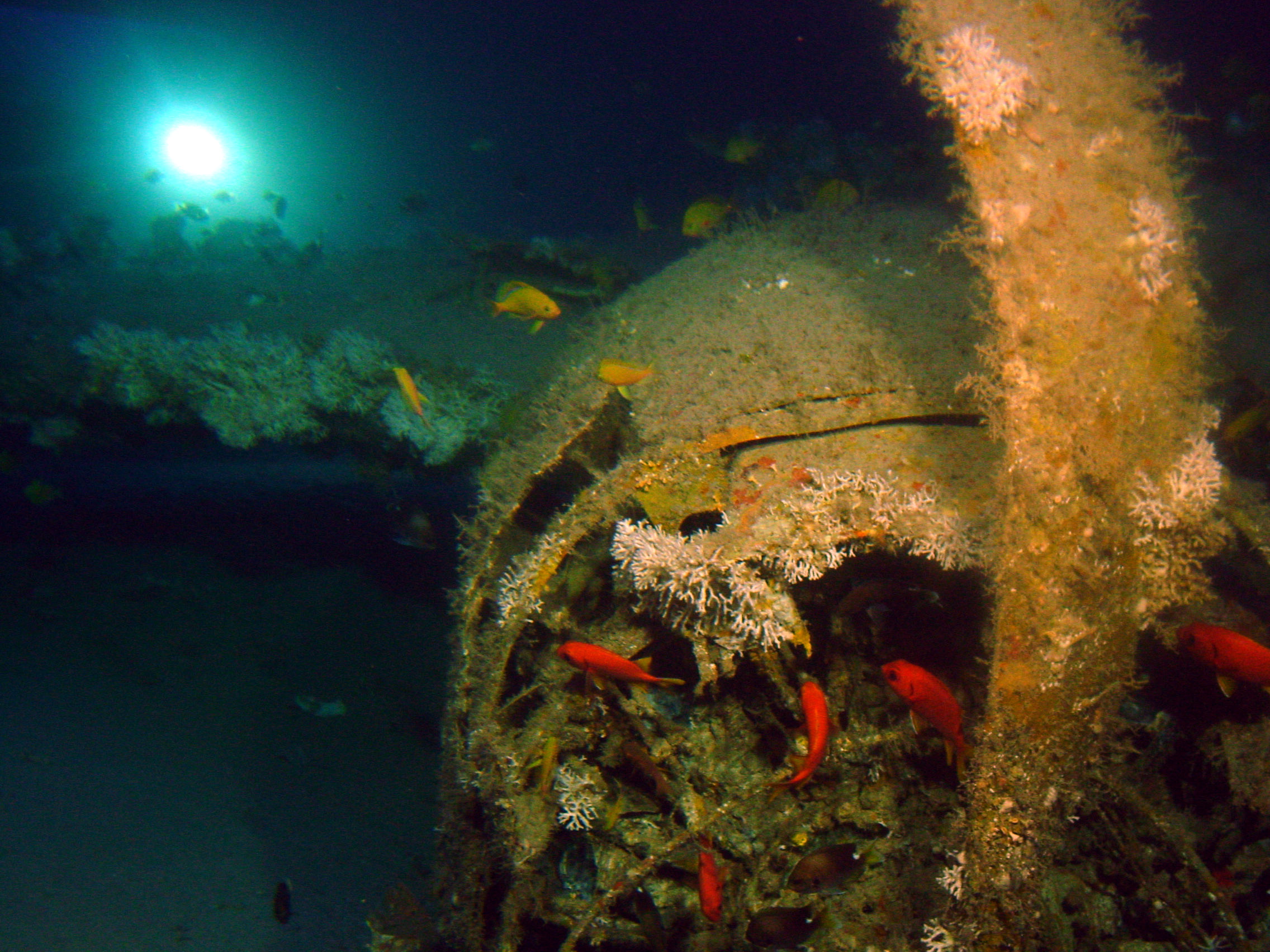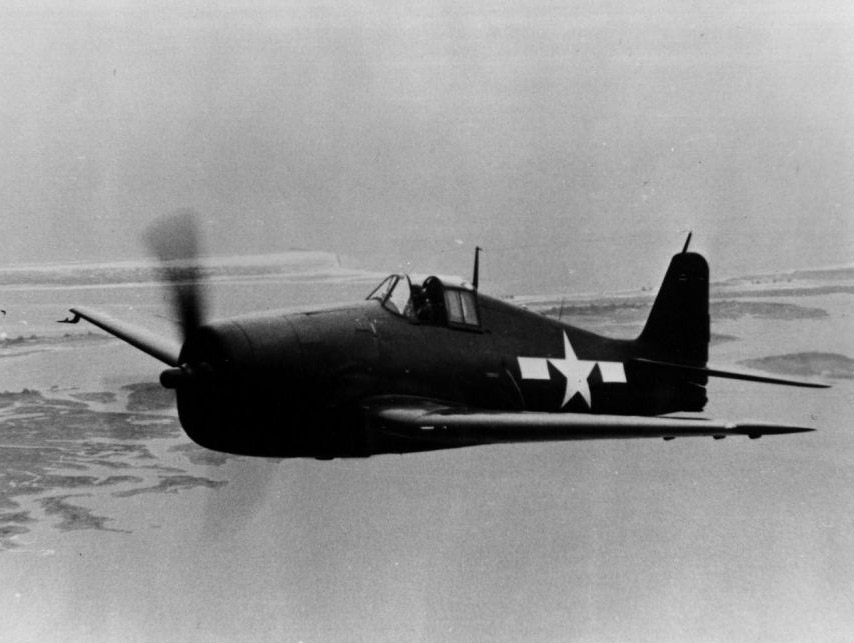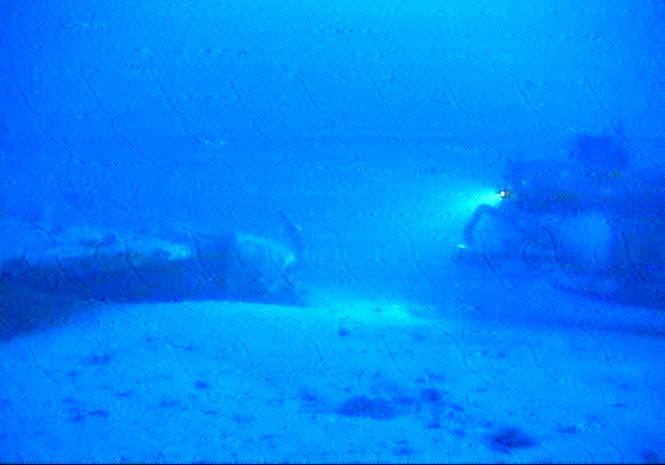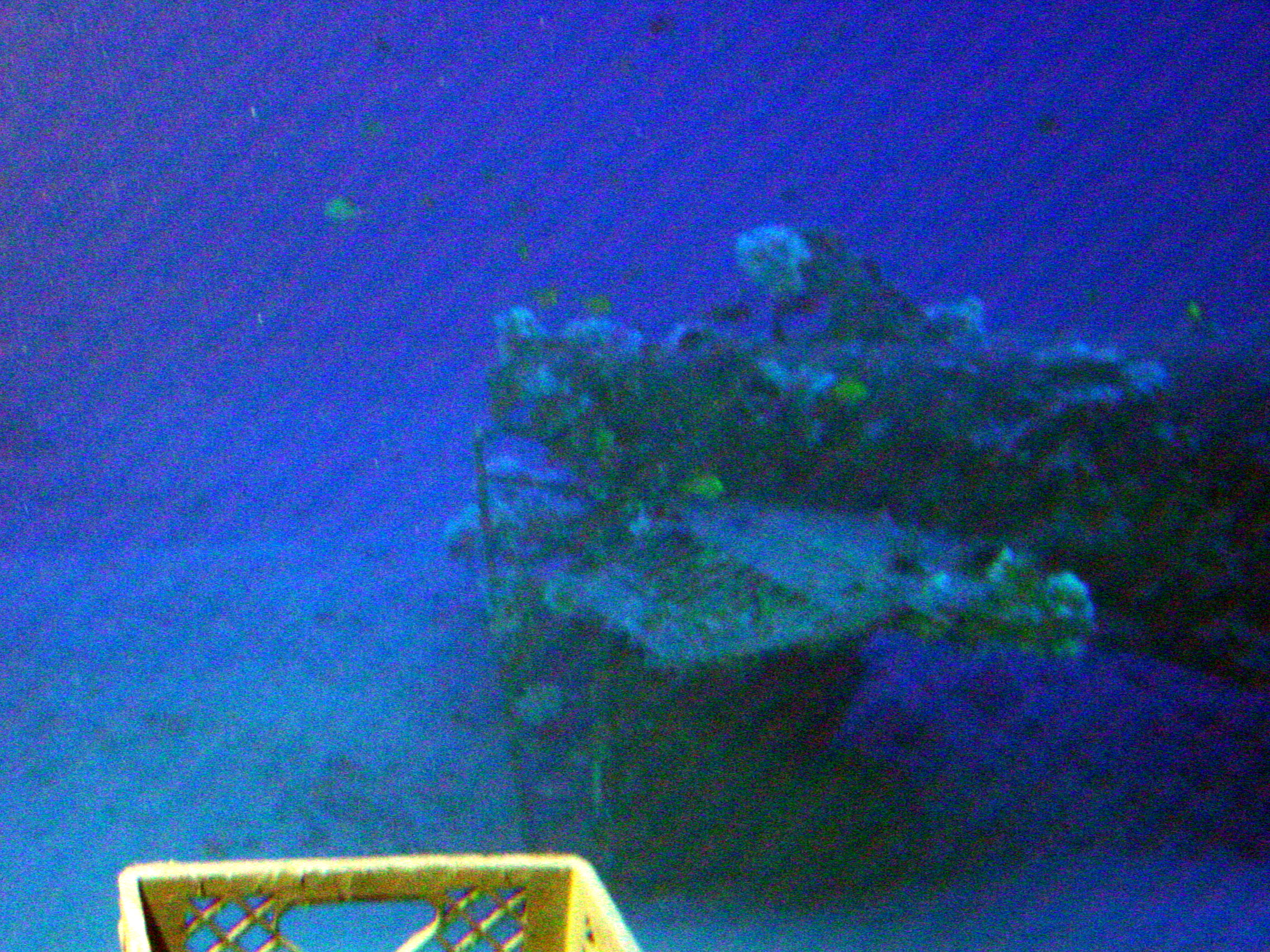 HURL Artifact No.
AIR-9
*Denotes approximations and speculations
Name:
Hellcat (BuNo 04936)
Lost:
30-Jun-43
Artifact Type:
Aircraft
Found:
30-Aug-03
Nationality:
USA
Dive No:
PIV-089/PV515
Class or Make:
Grumman
Location:
Defensive Sea Area
Model:
F6F-3
Depth (m):
138m
Purpose:
Fighter
HURL crew:
Kerby, Price/Holloway, Kelley
Serial Number:
BuNo 04936
Additional Dives:
Built/Launched:
1942 or 43 (12,000+)
Length:
33.7'
Width:
42.7
Height:
12.2
Circumstance of Loss:
Crashed after pilot bailed out
Crew Personnel/Position:
Pilot Lt. Herbert N. Houck USN
Reason of Loss:
Collision with Hellcat F6F-3 BuNo 04784 (fatal)
Crew Survivals/Fatalities:
Pilot was picked up in the ocean by vessel suffering only minor injuries.
Artifact History:
Hellcat (04936) piloted by Lt. Houck collided with another Hellcat (04784) piloted by Lt(jg) James M. Wilkerson 2 miles South of Pearl Harbor. Houck bailed out of his aircraft. He pulled his rip cord and nothing happened. He was then able to reach back and pull the pin and the chute opened. He was later picked up and spent a few days in sick bay. Lt. Wilkerson flew his plane back to shore. When he was over land at Ewa he attempted to bail out, but evidence indicates his chute may have snagged on his plane and he did not survive the jump. His plane crashed and started a fire in the cane field.
Artifact Condition:
The aircraft is fully intact, but inverted. Propeller blades are all bent back from entry. A BuNo is possibly still present on the rudder which is partially buried in the seabed. A star with a stripe on each side can be seen near the tail.
Additional Information:
Lt. Herbert Houck went on to become an "Ace" by shooting down 6 Japanese aircraft. He led the attack on the Japanese Battleship Yamato which was sunk, and was thus the final destruction of the Japanese Navy. He was awarded 3 Navy Crosses and served in Korea and Viet Nam until retiring as a Captain in 1968. He passed away in 2002 at age 86.