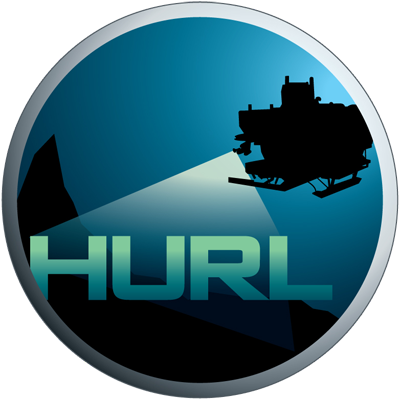 Hawaii Undersea Research Laboratory Archive
IN THE SCHOOL OF OCEAN AND EARTH SCIENCE AND TECHNOLOGY AT THE UNIVERSITY OF HAWAI'I AT MANOA
AIR-29: Propeller (3-blades)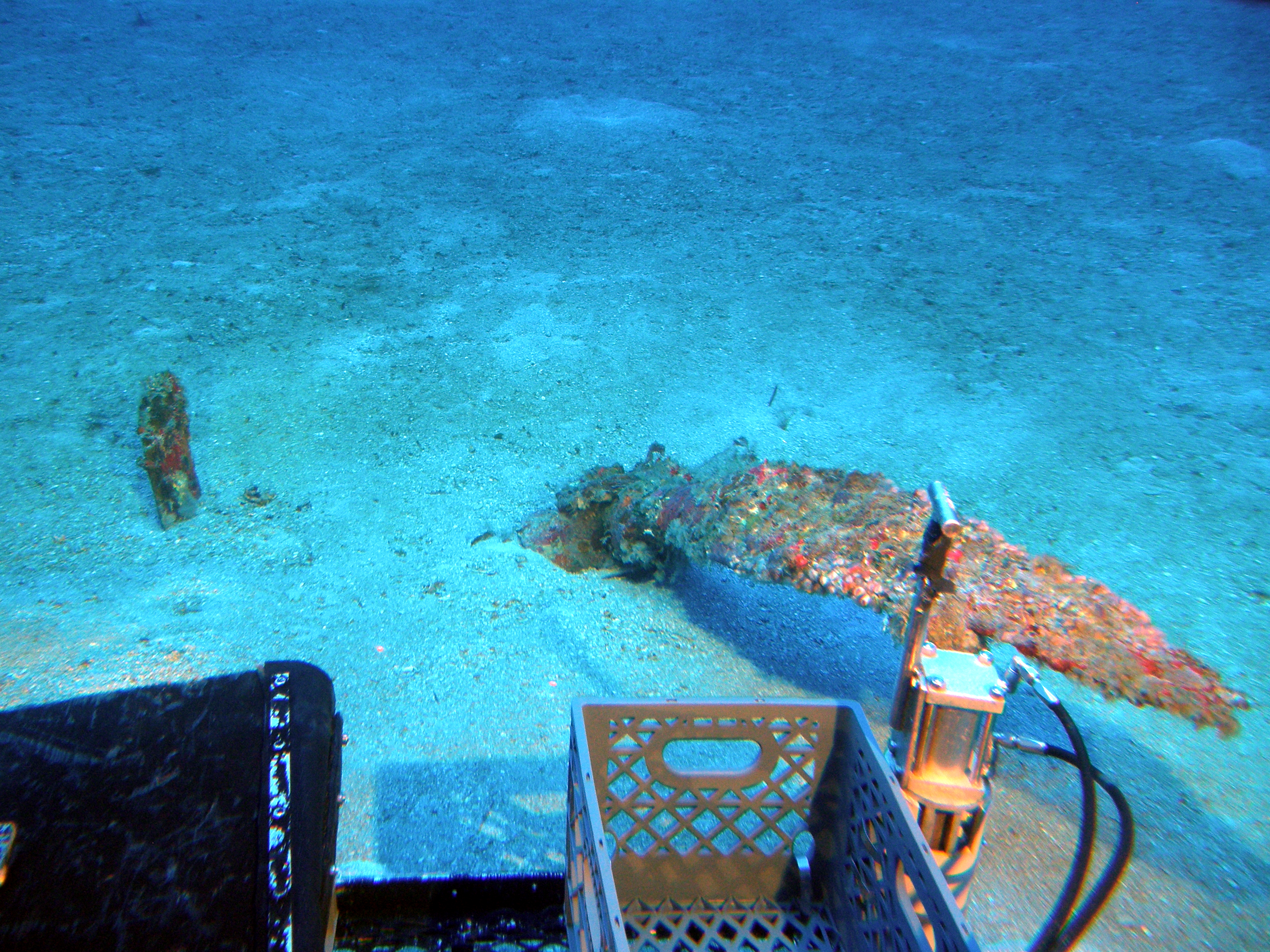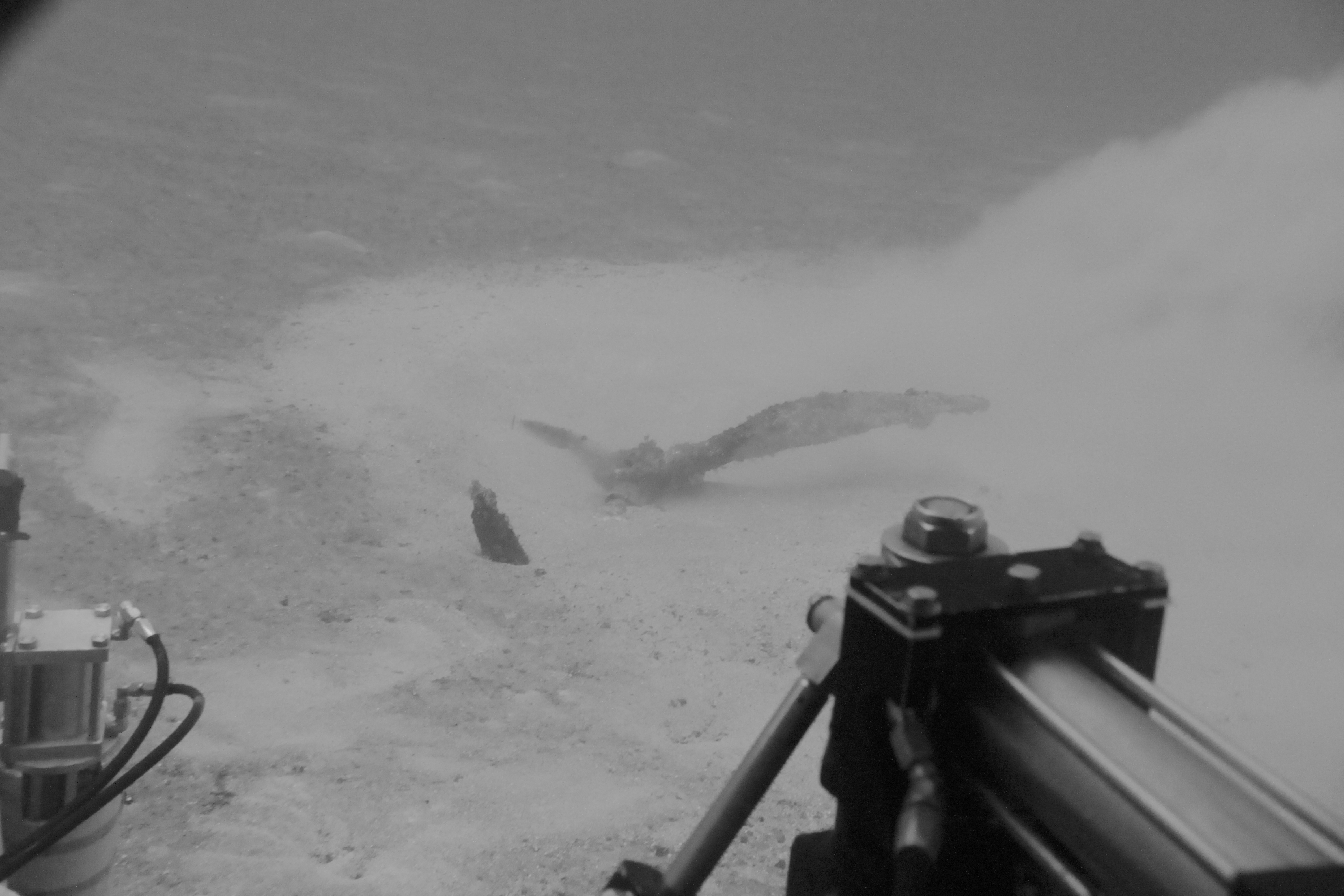 HURL Artifact No.
AIR-29
*Denotes approximations and speculations
Name:
Unknown
Lost:
Unknown
Artifact Type:
Aircraft Propeller
Found:
28-Aug-13
Nationality:
USA
Dive No:
PV-829
Class or Make:
Unknown
Location:
Mokapu Point
Model:
3-Blade
Depth (m):
89m
Purpose:
*Combat
HURL crew:
Cremer, Kelley, Boland
Serial Number:
Unknown
Additional Dives:
Built/Launched:
Unknown
Length:
*13'
Width:
*13'
Height:
*2'
Circumstance of Loss:
* Air Collision
Crew Personnel/Position:
Unknown
Reason of Loss:
Unknown
Crew Survivals/Fatalities:
Unknown
Artifact History:
Unknown
Artifact Condition:
This propeller is partially buried, however all three blades can be seen. One blade is badly bent. The blades have heavy growth on them.
Additional Information:
A crashed Avenger (AIR-20a) is 2.8 miles East of this propeller and is consistent with the type of propeller used on that aircraft which is missing its propeller.