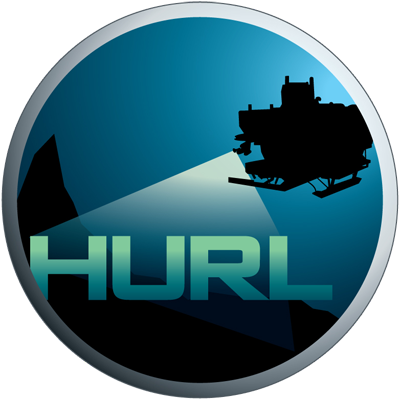 Hawaii Undersea Research Laboratory Archive
IN THE SCHOOL OF OCEAN AND EARTH SCIENCE AND TECHNOLOGY AT THE UNIVERSITY OF HAWAI'I AT MANOA
AIR-20: Avenger (BuNo 00514)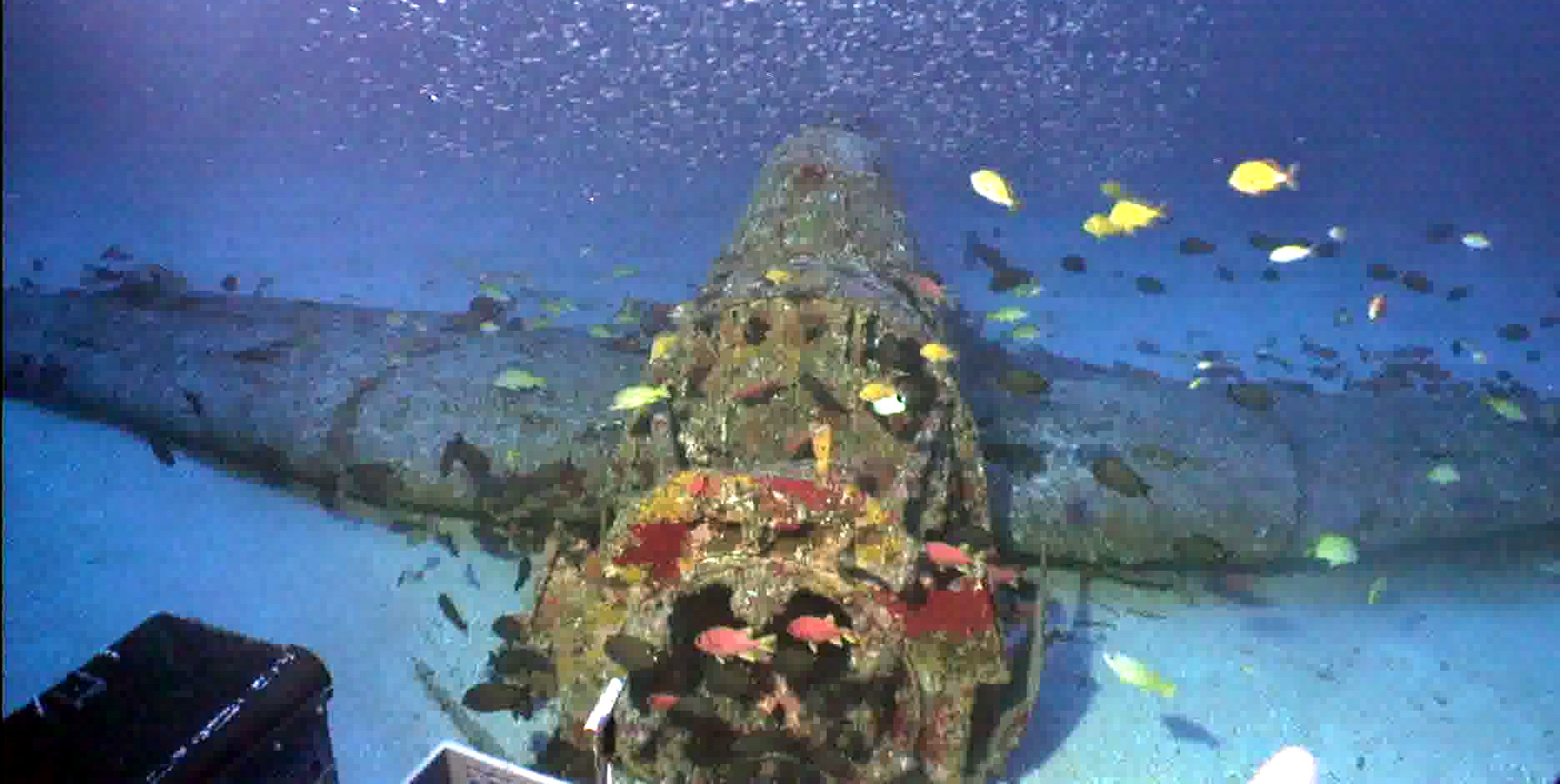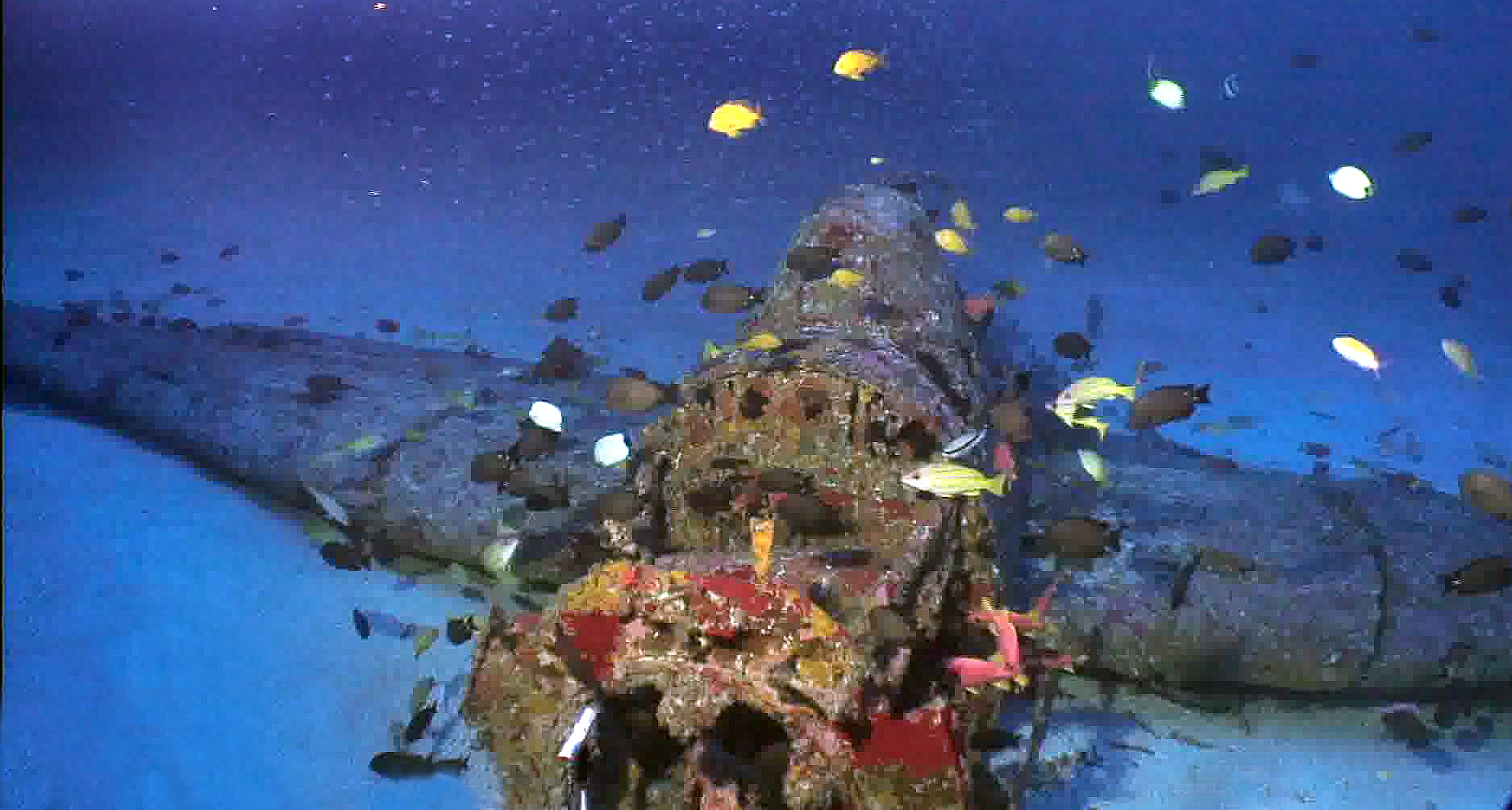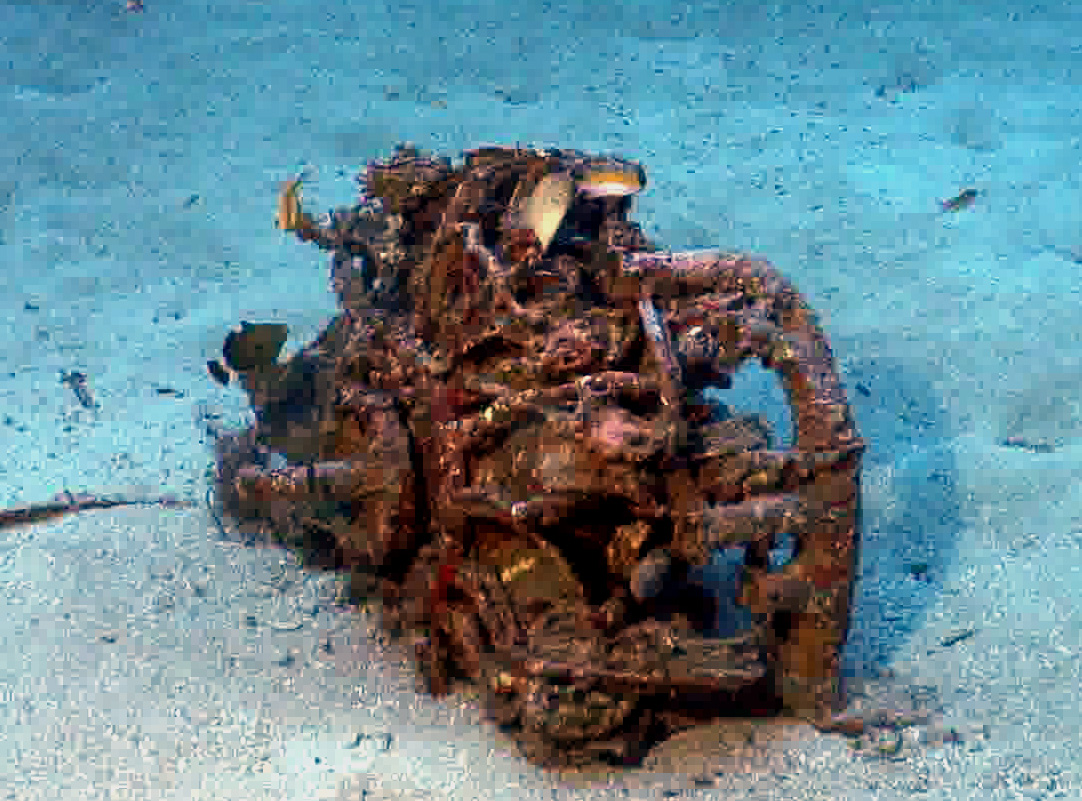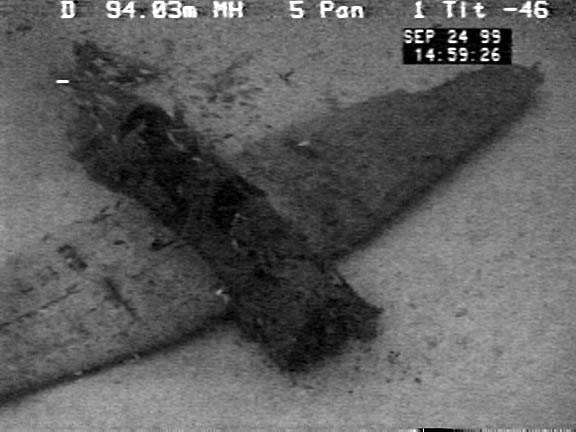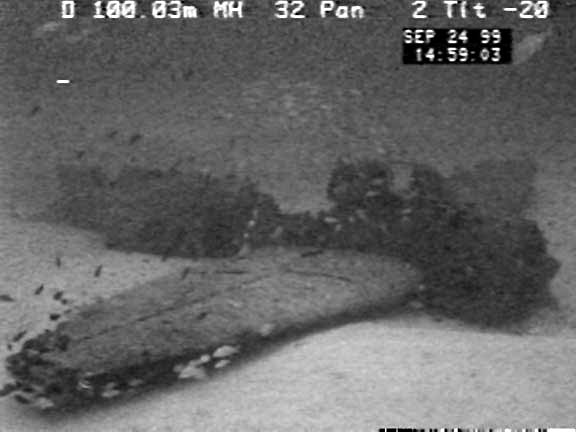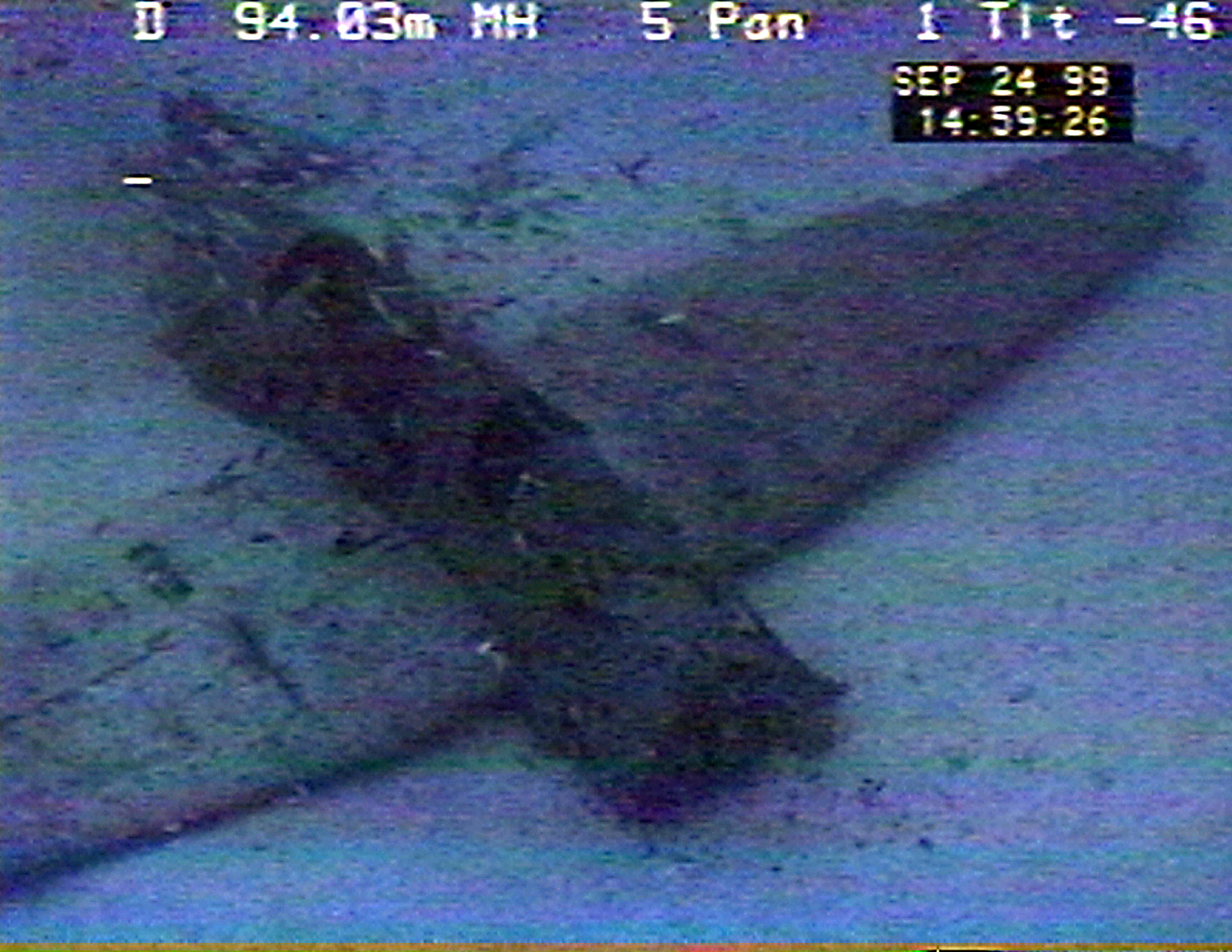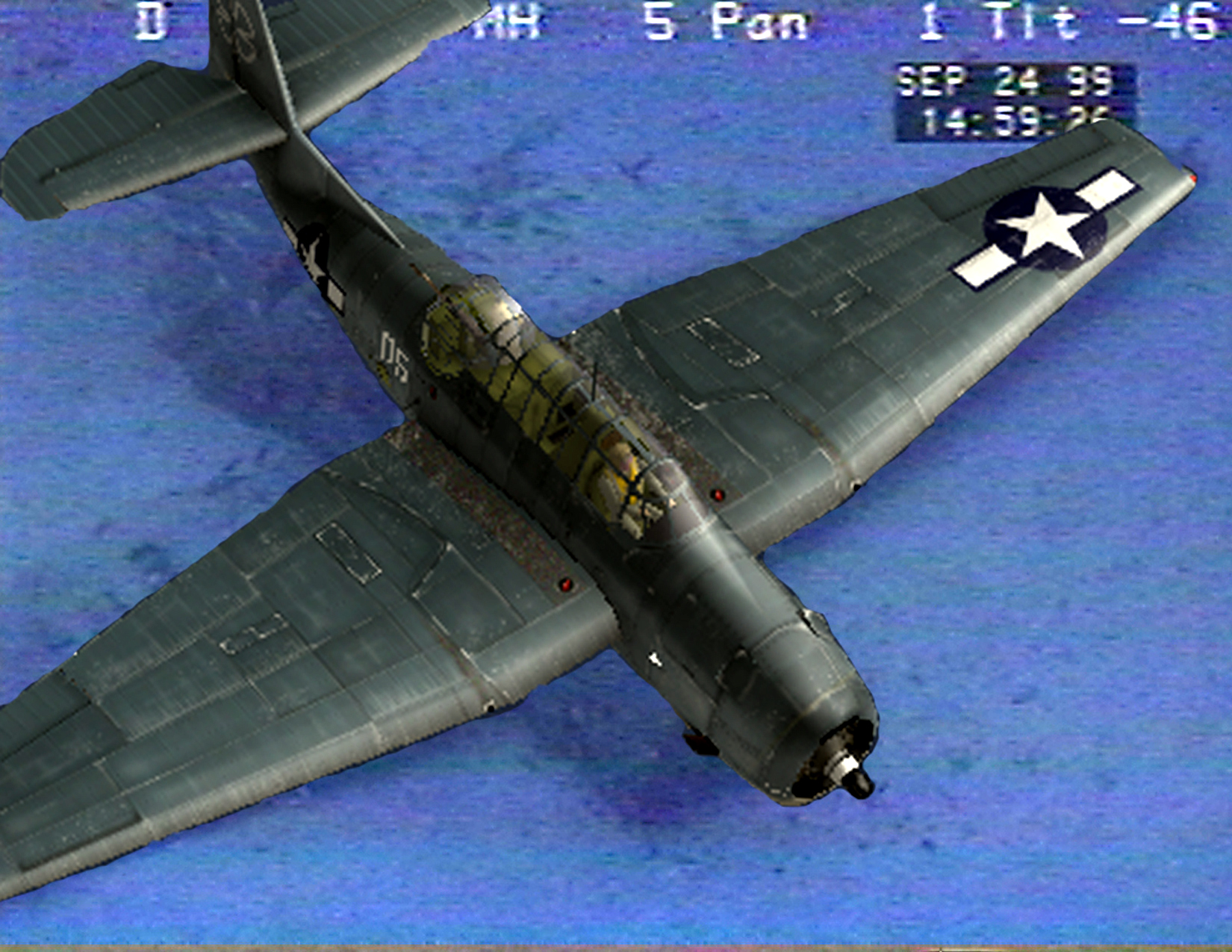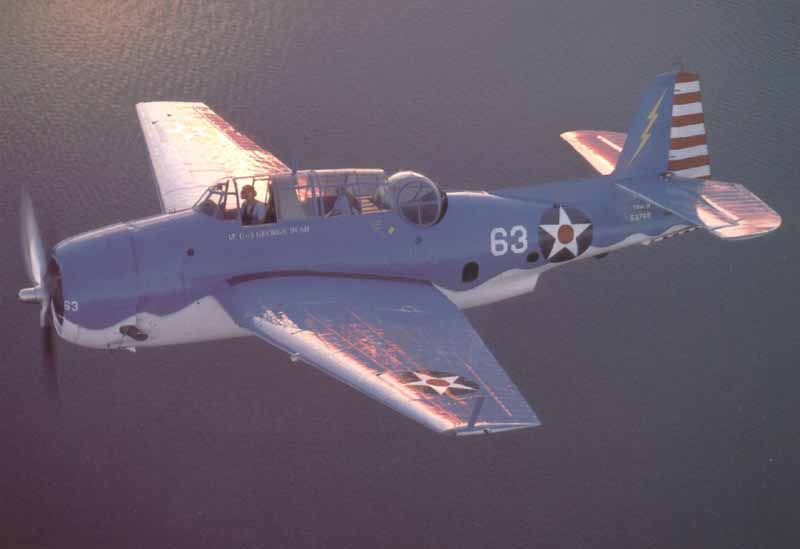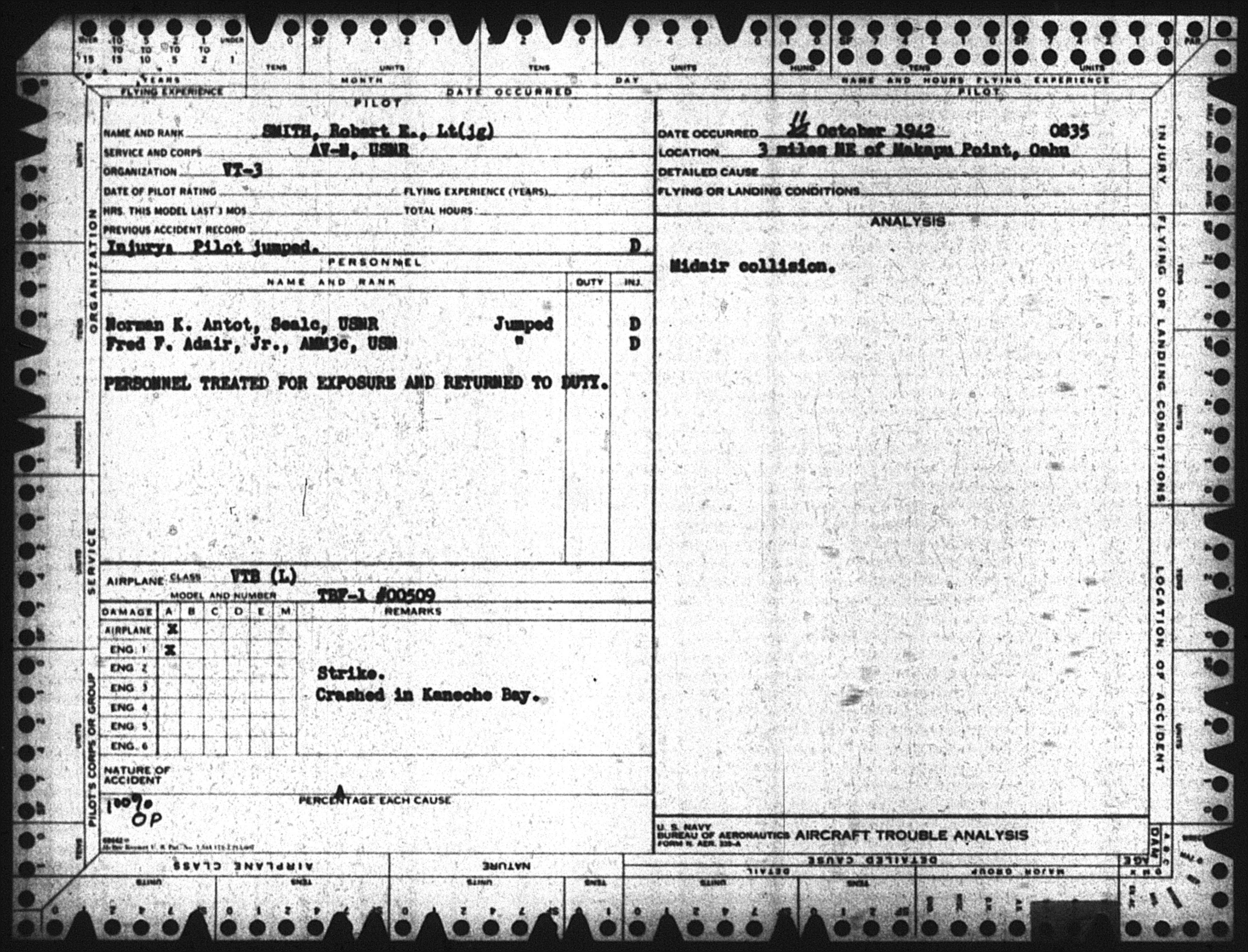 HURL Artifact No.
AIR-20
*Denotes approximations and speculations
Name:
Avenger (BuNo 00514)
Lost:
11-Oct-42
Artifact Type:
Aircraft
Found:
24-Sep-99
Nationality:
USA
Dive No:
R-061
Class or Make:
Grumman
Location:
Mokapu Pt.
Model:
TBF-1
Depth (m):
102m
Purpose:
Torpedo Bomber
HURL crew:
Taylor, Greeson
Serial Number:
*00514
Additional Dives:
P5-828
Built/Launched:
1942-44 (9,837)
Length:
40' 11.5"
Width:
54' 2"
Height:
15' 5"
Circumstance of Loss:
Crashed
Crew Personnel/Position:
(3) Pilot, Navigator, Gunner; *Lt. Garder, AMM3c Naiston, Sea2c Burns
Reason of Loss:
Collision with 2 other Avengers; BuNo 00590 (crashed) & 00509 (bailed out)
Crew Survivals/Fatalities:
All 3 Killed (unrecovered); 3 killed and 3 survived in other aircraft
Artifact History:
Three TBF-1 Avengers (BuNos 00509, 00514, 00590) collided 3 mi NE of Mokapu Pt. while in formation. One aircraft, 00509 piloted by Smith, was able to continue to Kaneohe Bay where they bailed out and were recovered. The other two crashed in the collision area. One person bailed out but was unable to open his chute in time. All 6 were killed.
Artifact Condition:
Aircraft was briefly filmed as ROV passed by. In relatively good shape, however tail is missing as is the after gun turret. The after portion of the cockpit behind the pilot is also heavily damaged. The prop-less engine is nearby. Wings are on and undamaged.
Additional Information:
Plane found in Rob's Reef area. Exact location was not recorded. Position is based on time found between previous and following positions. The following ROV dive also recorded "wreckage, another possible airplane". Based on the crash report it is strongly believed that this aircraft is 00514 flown by Gardner. The other aircraft, 00590 lost at this location is believed to have "gone straight in". It also struck other aircraft 3 times, so it is believed that it would be in worse condition than this aircraft.