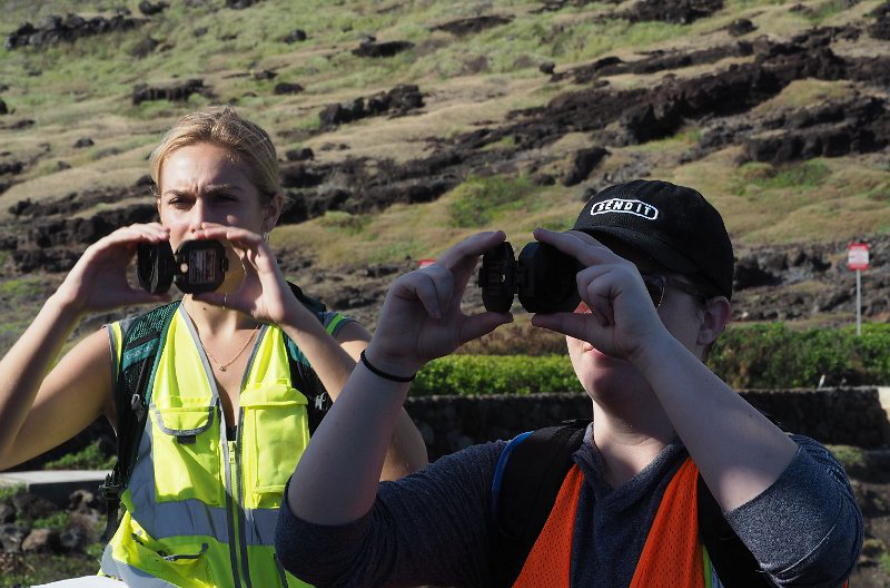 ERTH Undergraduate Research Opportunities Cohort
Welcome to ERTH-U-ROC!
We are a start-up program (established Fall 2021) in the Department of Earth Sciences that aims to strengthen our undergraduate research community through a coordinated effort of research opportunities and professional development activities. Our goal is to build a research program for UHM ERTH undergraduate students that mirrors our NSF-funded Research Experiences for Undergraduates (REU) program. We are just getting started (and looking for funding!) but aim to officially kick off the ERTH-U-ROC program in Spring 2022.
Spring 2022 ERTH-U-ROC activities will include:
faculty-mentored research opportunities for ERTH undergraduate students
seminars provided by ERTH faculty and graduate students
field trips exploring Oahu's unique geology and tectonics
science communication workshops
cohort-building activities and more!
2022 ERTH-U-ROC faculty mentors: Sloan Coats, Henrietta Dulai, Julia Hammer, Bruce Houghton, Helen Janisewzki, Jasper Konter, Thomas Shea, and Bridget Smith-Konter.
We are currently pursuing student funding opportunities through UHMʻs Undergraduate Research Opportunities Program (UROP), with plans to apply for federal funding in the near future.
Questions? Please contact Bridget Smith-Konter.
[ Top of page ]