To subscribe to the ORE seminar mailing list, click here.
For a (working draft) list of upcoming seminars, click here.
If you are interested in giving an ORE seminar, please contact us at nosal [at] hawaii [dot] edu.
Seminar: Rethinking coral restoration; can we cultivate an entire coral reef?
27 January 2021 @ 3:30 pm

-

4:30 pm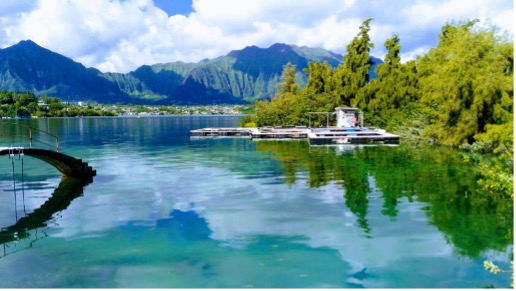 Zac H. Forsman, PhD
Researcher
Hawaiʻi Institute of Marine Biology (HIMB)
Coral restoration has evolved from small scale token efforts that often face heavy criticism for diverting resources away from underlying problems, to the last hope for entire geographic regions facing reef extinction. Coral reefs are highly sensitive to anthropogenic stress and there is growing concern that they may not survive the ongoing climate crisis, threatening the key role that coral reefs play in protecting shorelines, providing habitat for fisheries, sand for beaches, income from tourism, and priceless inherent natural value. Here I review efforts currently underway to cultivate corals, including micro-fragmentation, research on 'hybrid natural/artificial reefs', genotype/phenotype variation, and developing methods to cultivate an entire floating reef. Reef restoration science must rise to the many challenges of understanding these complex ecosystems to identify how the process of decline can be reversed in order to buy time and prevent extinction of at-risk populations.
Bio:
Zac H. Forsman is a researcher at Hawaiʻi Institute of Marine Biology. He has worked on conservation genetics and cultivation of reef building coral in Hawaiʻi for the past 17 years. In addition to discoveries of new coral species and ongoing adaptation, he co-discovered the coral micro-fragmentation method that is widely used to mass produce slower growing massive corals and has worked to establish the DAR Coral Restoration Nursery for the State of Hawaiʻi and the floating coral nursery platform at HIMB.
***Please join us ten minutes early for a virtual coffee hour hosted by Dr. Ellen Briggs.***
Zoom Meeting Link
Meeting ID: 983 6324 9266
Passcode: ore792
Seminar: Rethinking coral restoration; can we cultivate an entire coral reef?