To subscribe to the ORE seminar mailing list, click here.
For a (working draft) list of upcoming seminars, click here.
If you are interested in giving an ORE seminar, please contact us at nosal [at] hawaii [dot] edu.
Seminar: Honolulu Living Shorelines: Resilience and Connectivity by Design
16 September 2020 @ 3:30 pm

-

4:30 pm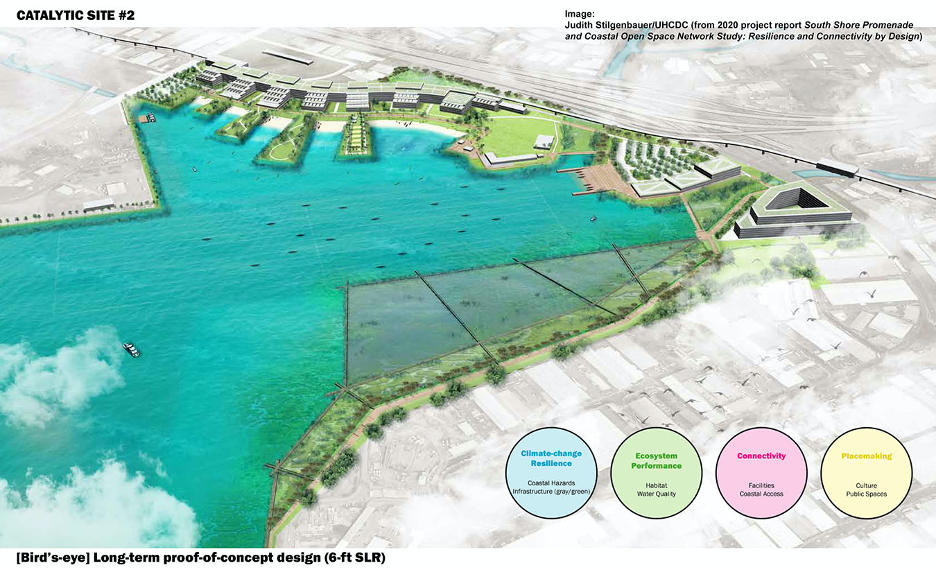 Judith Stilgenbauer, ASLA
Professor & Master of Landscape Architecture Program Director
School of Architecture
University of Hawai'i at Mānoa
The applied design research presented in this seminar highlights the role of landscape architecture and large-scale green infrastructure systems in the creation of flood-resilient urban waterfronts. Focusing on three flood-prone catalytic sites, all located in Honolulu's primary urban center, the presentation visualizes speculative long-term design proposals that introduce nature-based, "soft" coastal adaptation strategies aimed to decrease waterfront vulnerabilities. More broadly, this guest lecture advocates for the anticipation of coastal climate challenges, such as multi-hazard flooding in near-shore development, through innovative ecological urban planning and design that embraces dynamic environmental conditions rather than preventing them. Proposed multi-purpose green/blue infrastructures, connected coastal public open space systems, and networks of ecological priority zones become essential drivers of urban form in the re-envisioning of resilient Honolulu waterfronts.
***Please join us ten minutes early for a virtual coffee hour hosted by Dr. Deniz Gedikli.***
Zoom Meeting Link
Meeting ID: 923 7446 2606
Passcode: 740342
Seminar: Honolulu Living Shorelines: Resilience and Connectivity by Design